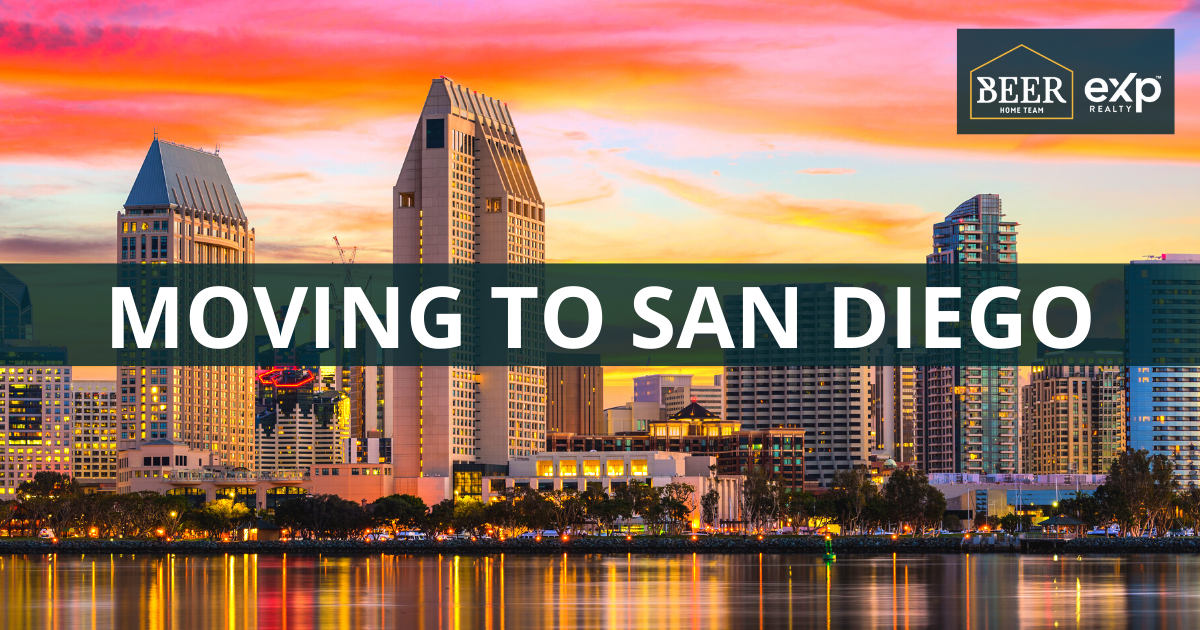 For those who enjoy natural beauty and scenery, California has some of the most breathtaking views in the country. Due in part to its large size, the state has regal mountains, relaxing beaches, and majestic forests.
With an estimated 1.4 million people, San Diego is officially the second-largest city in California and the eighth-largest city in the United States. With more than three million people in the metro area, it is also one of the largest communities in the world. While America's Finest City may be a major spot for tourism, it is critical for new residents to conduct research before they make the decision to relocate to San Diego.
Moving to San Diego
There are a number of things to know and explore about our city. We have so many diverse neighborhoods with different lifestyles, price points, and climates that there will certainly be something for you in your San Diego relocation. A great tool to use is our San Diego MLS search.
Moving to San Diego is going to be the best decision you ever make. Residents love this city, both for everything there is to do and for how beautiful a place it is to live in. There are views in this city which rival anything in a European paradise.
When moving to San Diego consider the importance of the following factors:
How much space do you need?
Do you have school-aged kids?
Are you a mountain or beach person?
How sensitive are you to heat?
Are you a suburbs or urban person?
If you are the suburban type, how important is it that you can get downtown quickly?
If you are the urban type, do you want to be right in the middle of the action or a little removed?
If prospective residents can start thinking about these questions and organizing them mentally, it will make a San Diego relocation that much easier. San Diego is a big place with distinct neighborhoods. There are the north county coastal communities of Solana Beach, Encinitas, and Carlsbad that have that true Southern California sleepy surf town feel.
Those looking for an urban experience can also select from a number of distinct neighborhoods. Downtown is the center of it all and is where you can find an endless number of clubs, bars, and restaurants. The Padres Major League ballpark is also located downtown in the East Village neighborhood. Those looking for a more alternative lifestyle may find themselves well at home in Hillcrest or North Park. These two neighborhoods are the preferred place for our local foodies.
And of course, there is the outstanding and world-class urban neighborhood of Mission Hills, which is the original luxury neighborhood in San Diego. It is a charming place with its many winding roads and spectacular canyon and San Diego Bay views.
Those looking for a yet ritzier experience for their San Diego relocation will be attracted to the mansions of Rancho Santa Fe and the extreme beauty of homes in La Jolla for sale.
Finally, for those moving to San Diego to enjoy the many incredible golf course communities such as Santaluz, you will not be disappointed. The residents of this city enjoy world-class golf year-round.
San Diego Cost of Living
The overall cost of living in San Diego is about 60.1 percent higher than the average U.S. city. However, this cost is not consistent across all expenses. New residents may actually save money in certain areas while spending about the same on other costs. For the most part, the cost of living increase comes from housing.
Grocery costs in San Diego are about 9.7 percent more than the U.S. average. Transportation expenses range about 20 percent higher than the standard. Utilities and miscellaneous charges are roughly the same as residents would find in other communities. Health care costs are 11 percent less than the nation's average.
One-bedroom apartments in the U.S. average about $930, compared to $1,621 in San Diego. A one-bedroom apartment in the metro area averages $1,490, while two-bedroom apartments within the city average $2,107.
Home prices in San Diego are also more expensive than those in other communities. The median cost for a home in San Diego is $645,000, higher than the $231,000 average cost of homes throughout the country.
San Diego Job Market
The military and military contractors comprise the largest employers within the San Diego community. The US Navy and Marine Corps both have significant footprints in the area. Two of the largest defense contractors in the country, BAE Systems and Northrop Grumman, have large employee divisions in the local area. BAE Systems has about 1,300 local employees, while Northrop Grumman hosts about 90,000 jobs worldwide.
Overall, the metro area economy and job market are stronger than the rest of the country. The average salary within the community is approximately $58,000, compared to the national average of $51,000.
The unemployment rate in San Diego is also lower than the national average at 3.2 percent, compared to 3.7 percent nationwide.
Popular Industries in the Area
In addition to the military, as with any large community, government, education, and health care careers also contribute to San Diego's economy. The largest total employment by industry in San Diego County is professional business services, with approximately 270,000 people as of December 2020. Local government agencies in the area employ approximately 235,000 people. The trade, transportation, and utility industry provides jobs for approximately 220,000 residents.
More than 185,000 people provide care to fellow residents through jobs in health care and social assistance. Accommodation and food services provide over 169,300 jobs. Another 143,900 positions work within the professional, scientific, and technical services industry.
Things to Do in San Diego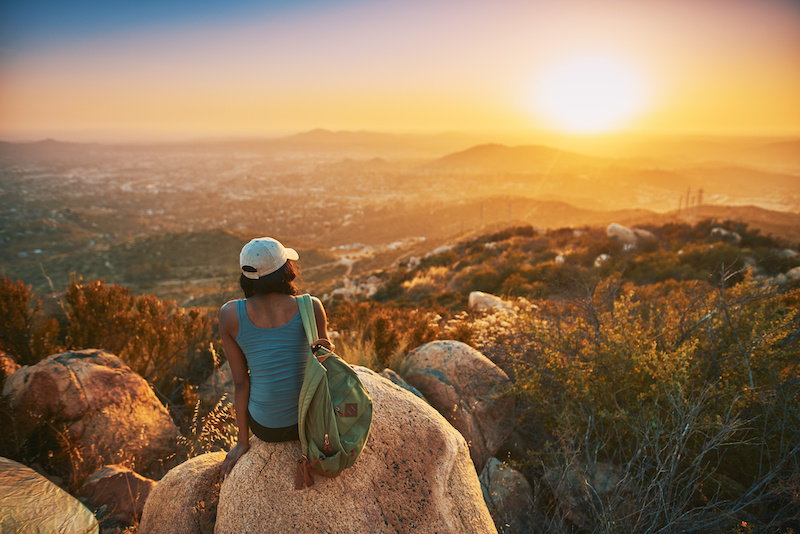 New residents to the area will find plenty of fun things to do in San Diego. While the San Diego Chargers football team recently moved to Los Angeles, the San Diego Padres still play Major League Baseball locally. The San Diego State Aztecs also play a number of college sports. Additionally, there are local leagues related to everything from ice hockey to basketball. While the community may not have the same number of professional teams as some other cities, there are more than enough outlets for competition.
Those seeking a cultural experience may enjoy visiting one of the community's many museums and exhibits. The Fleet Science Center has more than 100 exhibits designed with an interactive experience in mind and hosts a wide variety of events, camps, and workshops for all ages. The Museum of Photographic Arts documents the history of photography, video, and film using a variety of mediums to examine the cultural and historical impacts of capturing the right images at the right time.
The Air and Space Museum and Automotive Museum are both dedicated to capturing the engineering and historical impacts of their fields. With exhibits and themes constantly changing, active learners can create a regular rotation of visiting a different museum or center nearly every weekend.
Lovers of performing arts will also enjoy the San Diego community. Since 1948, the Marie Hitchcock Puppet Theater has offered professional-quality shows, which change on a weekly basis. Civic Dance Arts and the Civic Youth Ballet provide dance performances to the public and dance training to students.
Outdoor Activities
Those who live an active lifestyle will love San Diego's wide variety of parks, trails, and outdoor recreation opportunities. A number of state parks include facilities for boating. Cardiff State Beach features biking trails and a beach area for those who prefer to stick to land. However, water lovers can enjoy water activities such as fishing, boating, and scuba diving.
Ocotillo Wells State Vehicular Recreation Area has approximately 85,000 acres of desert for drivers and hikers. The area includes sand hills and wild springs that provide unique experiences for people new to the area. With 18 parks in San Diego County alone, outdoor lovers will always find new opportunities to enjoy the fresh air.
Restaurants, Breweries, and Bars
Food lovers considering a move to San Diego are in luck. The community's rich cultural and historical heritages have provided a beautiful mix of dining opportunities. Ironside Fish & Oyster, which specializes in fresh seafood, is a local community legend famous for its raw oyster bar and locally caught Swordfish and Halibut.
Noble Experiment is an intimate cocktail bar located in a secret building, focused on reservations and catering to small groups exclusively.
Craft beer lovers will enjoy a visit to Mission Brewery. Established initially in 1913, the company was closed due to Prohibition. Today, the new brewery honors that old tradition with a large brewing, bottling, and packaging operation, in addition to a large tasting room and a great mixture of unique tastes and flavors.
Nightlife
Fortunately, the fun doesn't have to stop in San Diego when the sun goes down. Omnia San Diego is one of the best places in the city for concerts, with local and nationally known artists. This nightclub also allows private parties and exclusive events, in addition to public dancing and great music every week.
The Music Box is another concert venue that music lovers can enjoy. The facility has a capacity of 700 people and is the event space of choice. The building has spaces for concerts, lounge areas, and outdoor patios. Every seat onsite has a great view of the main stage, creating the ability for people to enjoy the show from different angles.
San Diego Climate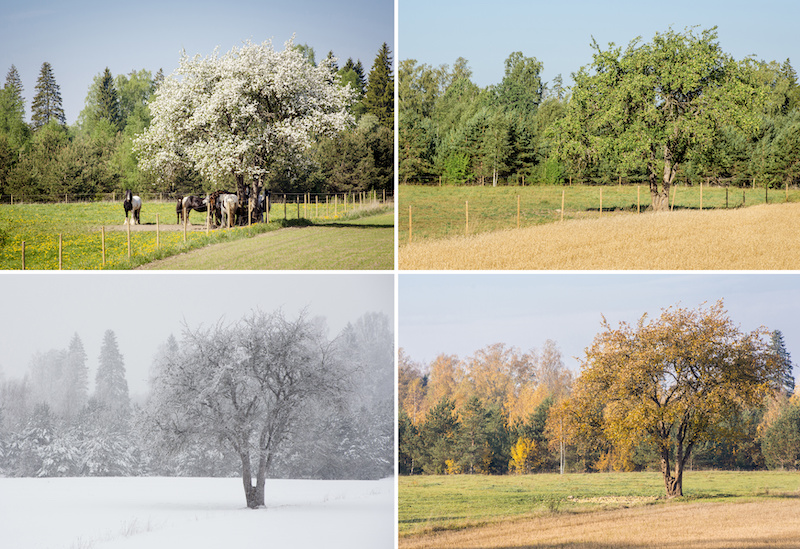 The climate is perhaps the best thing about living in San Diego. Unlike other communities where the weather can swing, San Diego is comparatively mild. The temperatures throughout the year remain in the 50s to 70s. Spring and fall are generally the best times to visit, although the weather in off-season months is not a deterrent to a good experience.
San Diego is classified as a Mediterranean climate, with hot, dry summers and cool, rainy winters. Even in the hottest months of the year (August and September), the highest temperature usually doesn't get far above 80 degrees. Snow and ice are also rare occurrences during the winter months, making it the perfect climate for people looking to escape the extremes of other metro areas.
San Diego Traffic
Like most large cities, traffic is congested before and after work hours. The busiest hours for traffic in San Diego are between 6 a.m. and 8 a.m. and between 3 p.m. and 5 p.m. Friday evenings are the busiest, but overall rush hour driving delays add an average of 17 minutes.
Compared to nearby Los Angeles or similar large cities, San Diego's traffic moves relatively well. The average commute time when driving in San Diego is approximately 24 minutes, which is two minutes shorter than the U.S. average.
Alternative Routes
As an example of the commute, driving from Chula Vista to downtown San Diego usually takes about 20 minutes. Using the I-805 is usually the fastest route, however, the I-5 or H Street routes may be options during heavy traffic. Downtown San Diego to the North Island Naval Air Station takes about 15 minutes using CA-75N, but people can save time during heavy traffic by taking the I-5.
Going north to Mission Valley from San Diego is a 13-minute trip using CA-163S, but in the case of traffic, it may be faster to use the I-5. Residents should be prepared to spend at least two hours on the road for weekend trips to Los Angeles, but that is only if the traffic is light. Slowdowns can easily add another hour or more to the journey.
San Diego Public Transportation
The Metropolitan Transit System provides low-cost public transportation to riders throughout the San Diego community. With dozens of routes, riders can connect to locations almost anywhere in the metro area. The organization also offers trolley rides connecting communities in the east and south areas to downtown. Fares for the trolley or bus start at $1.25 per trip, with reduced fares available for eligible riders.
During the summer months, a Waterfront Shuttle can carry visitors along the Bayfront from Harbor Island to the South Embarcadero. Tickets are just $3 for the entire day. Pedicabs are also available in the downtown area, providing a more scenic experience.
For train rides, visitors can use the North County Transit District Coaster trains traveling from downtown San Diego to other coastal communities through Oceanside. Round-trip tickets start at $11 for adults. The SPRINTER rail system runs 22 miles through Oceanside, Vista, San Marcos, and Escondido. One-way fares are available as low as $2.
San Diego Schools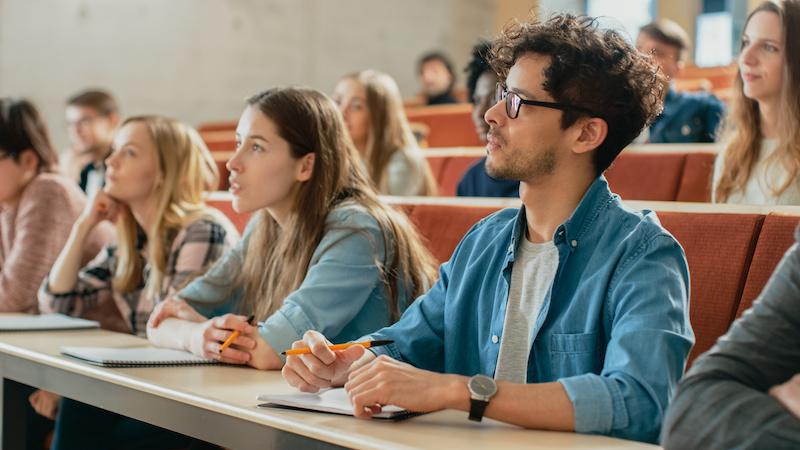 An estimated 124,000 students attend schools in the San Diego Unified Schools District. In total, 151 of the schools are elementary, with 73 dedicated to educating middle school children. The remaining 53 schools host high school students.
Those seeking higher education opportunities will find more than 20 colleges and universities in the area. California State University-San Marcos, University of California San Diego, and San Diego State University all provide a wide variety of degrees and learning programs. Local area law schools include Thomas Jefferson School of Law and California Western School of Law.
Moving to San Diego Soon?
Research alone cannot be the final deciding factor before relocation to San Diego, as visiting the area ahead of time can also be helpful for future residents. With a desirable climate, scenic views, a strong job market, and many things to do, San Diego provides something for all of its residents to enjoy, and moving to this city is an opportunity of a lifetime. Your San Diego real estate experts, the Beer Home Team, are standing by to help you get started making the move to this amazing city.
Contact the Beer Home Team NOW!
Looking for the perfect home in San Diego? Contact Beer Home Team of eXp Realty with San Diego Home Finder at (858) 465-7899 to get in touch with San Diego real estate agents who can help you find your San Diego dream home today.