San Diego Gated Communities For Sale
The benefits of moving into a home located in a San Diego gated community are numerous. Peace of mind is guaranteed by twenty-four hour security. Home values for gated communities have historically increased even in poor real estate markets. Wide-ranging amenities for residents of the community offer a full and active life
Popular Gated Communities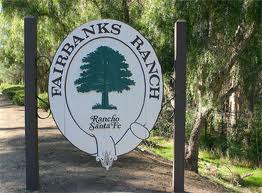 .
While there are many homes for sale in San Diego gated communities, choosing the neighborhood that will meet all of your needs and desires can seem overwhelming. When there are attractive options on every hand, where does one begin? Four factors will keep you on target while making this significant decision.
First Impressions
There is nothing like passing through the gates into an inviting community and knowing you've come home. Your initial impression of a neighborhood is usually correct. Viewing the well-maintained residences, artistically landscaped and showing an obvious sense of pride in ownership will assure you that this is the area you've been looking for.
Community Amenities
The variety of homes in San Diego gated communities for sale ensures you will find exactly what you are looking for. With all the available activities you'll be tempted to never leave. Make a list of the entertainment your family enjoys. Picture yourself, racket in hand, heading off to the tennis courts. On-site gyms, playgrounds and golf courses are ready and waiting for your enjoyment. Many communities are bicycle-friendly with trails and hikes to please the family that thrives in the outdoors.
Location, Location, Location
The right home chosen in a prestigious area is essential to ensure lasting property value. However, another primary concern is the proximity of employment and school location. Wouldn't you rather be out on the golf course or cooling off in the pool than enduring a two-hour commute? Location is key in a good real estate decision.
And Location
San Diego County is one of the world's most renowned and coveted areas with its incomparable weather and picturesque setting on the Pacific Ocean. Jam-packed with countless activities for sportsmen, adventurers, nature lovers, thrill-seekers and shoppers, San Diego County will be right outside your doorstep.
Safety, privacy and the exclusive amenities that will make your life complete are within easy reach. There are homes available in San Diego gated communities for sale. This is more than just a real estate decision to buy a house. It is a definitive step in living life as you have always dreamed.
Gated Community Home Searches
San Diego Gated Community Home Resources
San Diego Gated Communities Closest to Downtown - Coming Soon!