Top Five Strategies For Buying San Diego Luxury Homes
Posted by Daniel Beer on Monday, February 7, 2011 at 9:20 AM
By Daniel Beer / February 7, 2011
Comment
While the media devotes a lot of space and time to highlighting the negative aspects of today's real estate marketplace, there are really many distinctive opportunities that exist for savvy buyers. For example, this might be your once-in-a-lifetime chance to buy a luxury property that was formerly out of reach because of the escalated prices of the real estate boom. In today's market, nevertheless, such homes might suddenly be within your price range.
Be advised that purchasing a high-end property, such as
Santaluz homes for sale
, requires a different methods and tactics than do purchases in lower price ranges. Here are 5 essential tactics to keep in mind when navigating the San Diego luxury market:
Typical search avenues do not always work. Many high-end properties can't always be found via the usual routes. Luxury properties often won't have a yard sign either due to HOA restrictions in some of the high end communities such as Fairbanks Ranch. Make sure you are working with a real estate professional who's well-networked with other real estate experts because many of the very best luxury listings are discovered by word-of-mouth.
Cautiously assess the neighborhood. Many of today's high-end properties are the outcome of over-zealous builders in the boom years. Specifically, I am talking about homes that tower over the other houses on the street. Make sure the property you're considering is in sync with other house values in the neighborhood and can maintain its resale value.
Check with zoning. When purchasing a San Diego luxury property, your surroundings are generally as important as the house itself. Make certain you're not in danger of another property or commercial building having any kind of negative impact on your home sometime down the road.
Visit more homes in person. While it is generally simple to filter out homes you are not interested in online, with regards to most luxury properties, pictures don't always provide an accurate depiction of the homes. The sheer size and degree of detail often involved in such homes can be tough to capture in pictures, so make certain to see them live prior to ruling them out. Remember, most true luxury properties are truly works of art. And like art, they are seen through the subjective eye of each and every person.
Assess your finances properly. Enlist the expert assistance of your real estate agent in addition to your accountant and/or financial advisor before committing to a luxury home or any other real estate purchase. If getting a loan, you will require foolproof documentation of your ability to secure a mortgage for a high-end property in today's environment. A good real estate agent can help with that. Also take into consideration the costs involved in owning such a house, from landscaping to heating and cooling. Make sure you've a clear picture of the ongoing financial commitment prior to jumping in.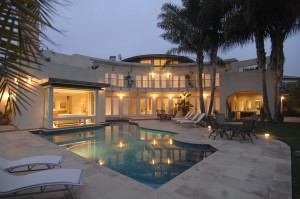 I have seen so many customers take advantage of today's favorable buying circumstances, no matter what type of house they're interested in. Get in touch with me for more information on what's available in your area, and please forward these helpful suggestions to other people who may be interested.