Staging Your Home to Sell: Top Lighting Tips
Posted by Daniel Beer on Friday, September 9, 2016 at 12:49 PM
By Daniel Beer / September 9, 2016
Comment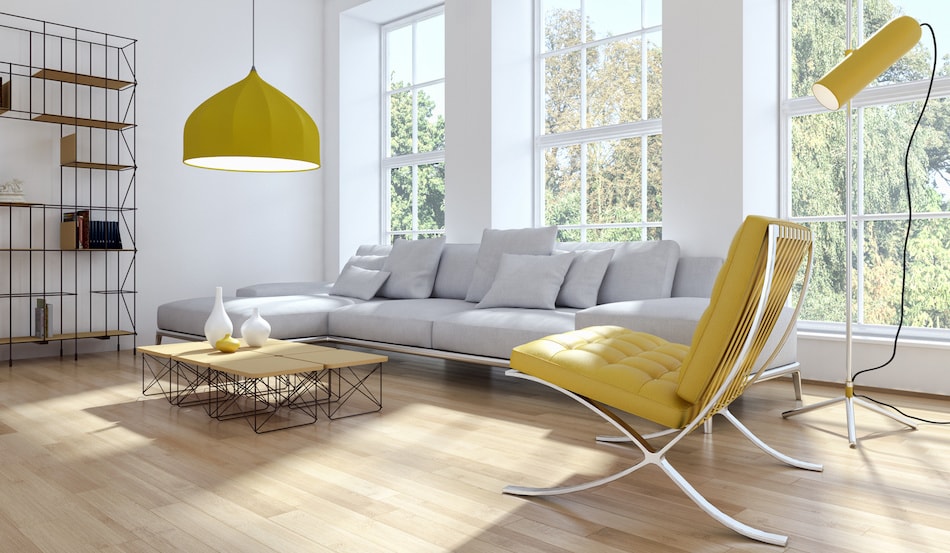 Lighting fixtures matter when staging a home to sell, and the right lighting type can dramatically affect the look of the room or space.
As you prepare to sell your home, talk with your real estate professional and work together to create the optimum lighting plan. This will help your home show in its "best light" making it more attractive to potential buyers.
3 Basic Lighting Types
When staging your home to sell, it's essential to understand the three types of lighting: general, task, and accent.
General Lighting. A general or ambient lighting provides the illumination needed to walk into a room and be able to see and move about safely without stubbing a toe on the furniture. It's typically in the form of an overhead light but also may be provided by a floor lamp, wall-mounted fixtures, or track lighting. It's usually the foundation for a comprehensive lighting design in any room.
Task Lighting. This type of lighting is essential in rooms like the kitchen (think over the countertop or island for food prep) and in the bathroom at the mirror or vanity area. Task lighting should also be bright enough to prevent eye strain and never cast distracting shadows or glares over the work/reading area.
Accent Lighting. Often accent lighting is provided by recessed and track lighting or wall-mounted picture light. It's used to draw attention to a feature or element in a room, often a picture or piece of art. It also can be used to highlight interesting architectural features or outside to draw attention to the beauty of the landscaping.
Rely on Combination Lighting
To reveal a room's best look, use a combination of each of the three main types of lighting: general, task, and accent. Prep the room by turning on the main overhead light, any wall sconces or pendant lighting, and any table lamps or floor lamps. If you have an accent light for a portrait, turn this on as well. This will brighten the room even on a gray day or when the house is being shown to buyers in the evening.
Combination lighting also may include natural lighting.
Utilize Natural Lighting Where Possible
If the room has a wall of windows that offer a beautiful view, don't cover it up with curtains or window treatments. Open up, share the view, and allow the natural light to flood the room. This is especially effective when showing the home during the day when the sun is shining. If the room has ample natural light, then consider keeping the overhead general lighting turned off to let the sunlight make the room cheerful and inviting.
Note: A dark painted ceiling or room walls can make a room feel dark even with sunlight streaming in. Consider lighter paint, especially if the room's furnishings are dark, to create a brighter look that typically appeals to more home buyers.
Upgrade Outdated Fixtures
Brass lighting fixtures were on-trend in the 1990s, but today, this style looks outdated and can detract from the overall look of the room. Before placing your home on the market, take a look at all the different lighting fixtures, from overhead globes to pendants and wall sconces. Upgrade outdated fixtures where/if possible and replace any broken globes or fabric shades. A dirty or broken fabric shade also can detract from the beauty of the room.
Tip: When replacing light bulbs, opt for LEDs over incandescent bulbs as a greener option. Green features are important to many buyers.
Highlight Unusual and Beautiful Architectural Features
Does your home have a feature wall handcrafted from reclaimed wood? Unique built-ins that are original to the home or a fireplace with a hand-carved mantle? Highlight these unusual and beautiful architectural features with accent lighting as part of the final staging for prospective home buyers.
Don't Forget Exterior Lighting
Curb appeal is essential when staging a home to sell. While it's important to focus on the interior to impress potential buyers, you can't forget about the exterior and that includes setting the stage with lighting. A neatly mowed lawn, colorful flower beds, stylish landscaping, and freshly painted porch are great for curb appeal, but only if the buyer can see those features. Even if your home is shown only during the day, the exterior lighting is still important because most buyers will drive by to see what the home looks like at night. Turn those exterior lights on and show off your home to its fullest advantage.
Before the home's first showing, talk to your real estate agent and discuss the lighting for each room. Work together to develop a lighting plan incorporating these best tips. Rely on your real estate professional for additional tips and be confident that staging your home to sell will help secure the right buyer more quickly.
#hw