Easy and Creative Ways to Naturally Scent Your Home with Essential Oils
Posted by Daniel Beer on Tuesday, October 26, 2021 at 9:43 AM
By Daniel Beer / October 26, 2021
Comment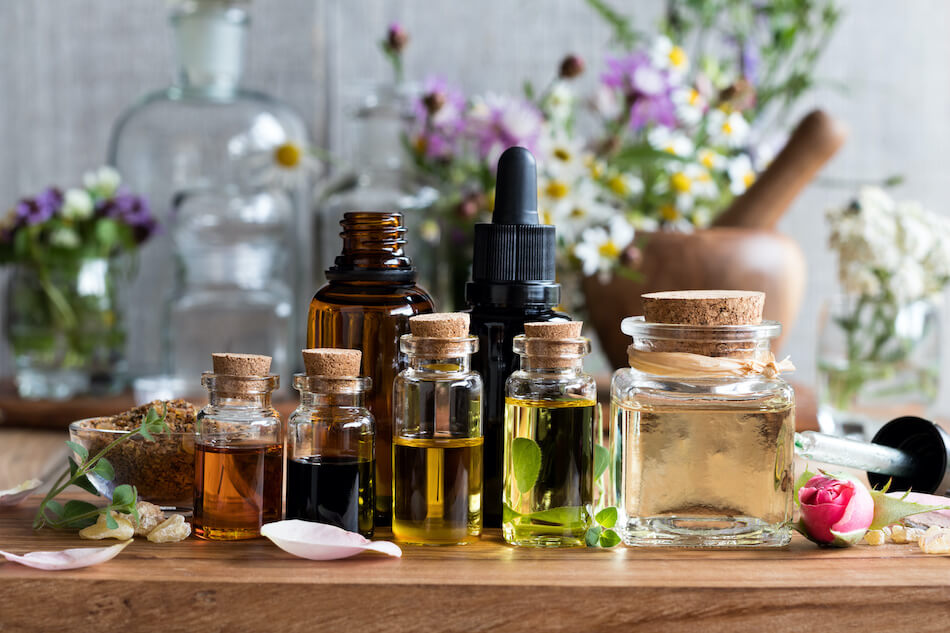 If you're looking for an effective way to fill your home with pleasant scents, essential oils might be the answer. Extracting aromas from plant leaves, tree bark, stems, and herbs, essential oils can have many benefits beyond their sweet scents.
Stress relief, sleep aid, fighting different infections are just some of the numerous capabilities of essential oils that improve physical and mental health. These natural extracts are also prominent for an exceptional fragrance that does a great deal in aromatherapy. They can create a lovely atmosphere and eliminate odors around the house, especially when combined with additional calming interior tips.
Here, the experts from the Beer Home Team of eXp Realty have created a list of tips on using essential oils and their magical scents throughout your home. Keep reading to learn how to make the most out of essential oils at home.
Use an Essential Oil Diffuser
The aromatherapy trend gains more and more recognition every year. Aromatherapy is a soothing self-care routine that encourages serenity and a peaceful state of mind.
"Aromatherapy truly helps to cope with anxiety and depression, but also puts you in a mood open to inspiration," comments Paul Gibbens of the real estate company Housebuyers4u. "That's why we always leave a diffuser in a property we're acquired and want to re-sell, and bad odors are on top of the list of mistakes to avoid when selling a house," the expert adds.
There is a range of techniques to diffuse your favorite essential oils and create your home aromatherapy. But for an aroma newbie, a better option is to invest in a diffuser for essential oil.
Diffusers are energy-friendly home improvements that transform oils into aromatic vapor to disperse throughout the room.
Reasons to Use a Diffuser:
Preserves the chemical structure of the essential oil, keeping its fragrance robust
Sets a relaxing mood
Cleanses and humidifies the air
Boosts your mood
Stimulates your immune system
Promotes focus and energy
Reduces daily stress
Tips For Using an Aromatherapy Diffuser
Place in the right spot. Position the device on a table or a cabinet at least 2 feet above the floor to properly distribute oil aromas and moisture into the air.
Fill its tank. The diffuser needs water to create the dreamy scents, so fill regularly. Avoid tap water as it can clog. Use filtered water instead, and remember: Conserve water!
Add the essential oils. Add as much of the oil as you wish. Experiment until you discover the perfect amount to match your preferences. Also, why not try a mix of different essential oils for a personalized scent?
Fix settings. Most oil diffusers release the fragrance on a constant or a pulse stream during the day or night—tailor settings according to your specific desire.
"Remember to give your oil diffuser a thorough clean once in a while to ensure its function and rely on it on pamper days," comments natural lavender oil manufacturer Galen-N.
DIY Hacks to Distribute Essential Oils in Home
"If you prefer more of a natural alternative to enjoy essential oils, take a look at our suggestions for oil diffusers to make all by yourself, that can even help you sell your home," comments C&A Surveyors. Here are some of the easy hacks one could do:
Water Beads Jar Diffuser
Throw some water beads and water in a jar, add a few drops of your essential oil or blend a couple of oils. There you have a simple evaporative set-up in no time.
Toilet Paper Roll Diffuser
Want an organic bathroom refresher?
Drip a few drops of your favorite essential oil on the cardboard inside the toilet and the paper roll. It adds a subtle and pleasant smell to the entire bathroom.
Furnace Filter Diffuser
Add a mixture of your favorite essential oils to the furnace filter and let them scent your entire home every time the fan switches on.
Clothespin Diffuser
Wood absorbs essential oils well, so saturate wooden clothespins with a few drops of some oil and clip them on different spots around the house. They work great for a pleasant scent in your car, too.
Air Freshener Spray
Prepare a mixture of water and essential oil or oils you prefer and pour it in a spray bottle. This homemade natural spray instantly refreshes stagnant air and boosts your mood. This home cleaning tip is a favorite among homeowners everywhere.
Fragranced Cotton Balls
Get a few tiny jars and fill each of them with a couple of cotton balls. Add a different essential oil to each container. Place them in various spots around your house. They scent small areas so nicely and add to a cozy home atmosphere.
Aroma Sticks
To make your own and eco-friendly diffuser is incredibly easy. Use an old glass bottle and some sticks from outdoors, then add your favorite essential oil. You end up with a unique diffuser of aroma sticks, a perfect DIY accessory for rustic home decor.
Gel Jar Diffuser
These jars containing absorbent crystals, water, and essential oils are simple to make and freshen up the air in the house in no time.
Magnet Diffuser
Home-cooked food is such pleasure until you have to put up with the lingering odor afterward. Drip your fridge magnets with essential oils to eliminate all unpleasant smells of your kitchen and keep it a lovely spot for family gatherings.
Feather Air Freshener
Attach a thread to a bunch of feathers, scented with an essential oil you like, and hang them in your laundry room, closets, or even your car. Fresh air and a lovely fragrance in one simple step!
Carpet Powder
Could your carpets use a nice and thorough freshening? Make your scented carpet powder as you mix baking powder with drops of essential oils you want and transform your floors to brand-new.
Aroma Sachets
The mixture of baking soda and essential oils is perfect for other applications, too.
Fill small bags of old sheets or clothes with baking powder and essential oils.
Put the sachets in your shoes, drawers, or closets for a fresh and pleasant smell.
Deodorizer Disks
You can easily make your DIY homemade scented tablets to fight odors in the garbage can, toilet, diaper pail, and so on, says Luke Hancock of Bin There Dump That: Blend baking soda and essential oils again, then add some water, too.
Place small amounts of the mixture on a tray.
Slightly push to form flat disks.
Let them dry.
Use Essential Oils in Your Home Today
With this new knowledge about essential oils, you might feel inspired to create your own DIY oil diffuser. Use our helpful tips and hacks to easily integrate essential oils into your home for an enjoyable atmosphere.
Putting the touch of nature in the center of your home is how essential oils can fit at home. The gentle and refreshing scent can transform the way you feel about your abode without putting any effort into rearranging or renovating.