San Diego Unified School District Guide: Back to School in 2023
Posted by Daniel Beer on Tuesday, December 20, 2022 at 8:30 AM
By Daniel Beer / December 20, 2022
Comment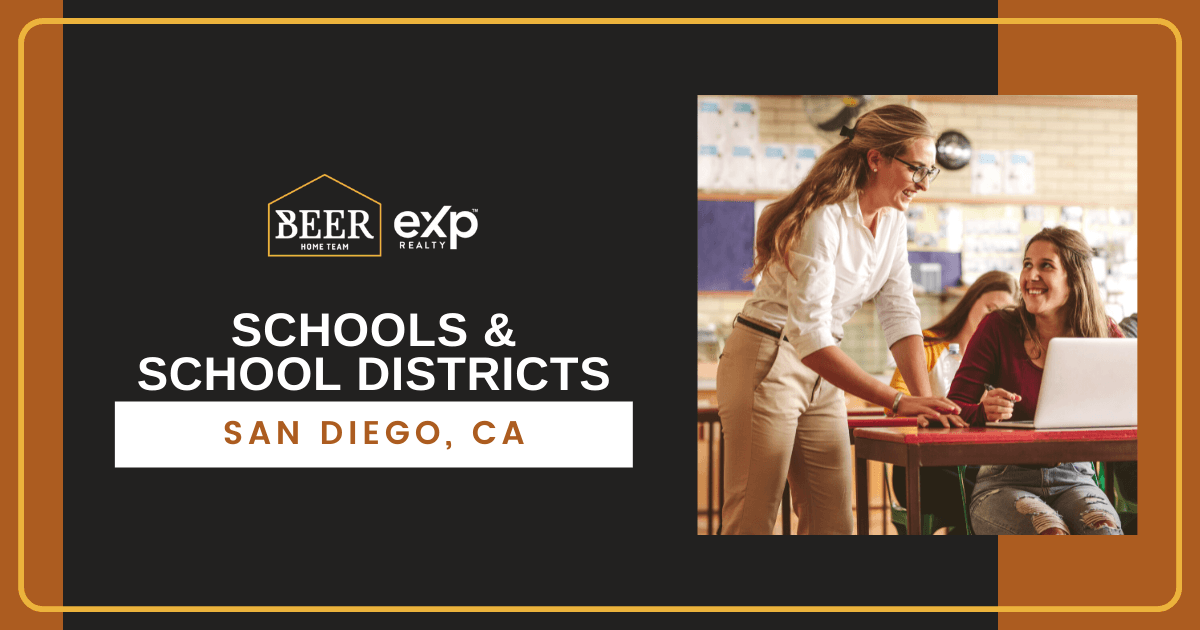 San Diego is the eighth-largest city in America by population, and as you'd expect, educational opportunities are abundant here. The city's stunning skyline, views of the water, and mild year-round temperatures make it a great place to live. If you are thinking of moving to the San Diego area and want to know more about the schools, universities, and educational opportunities nearby, read on; this brief guide will get you started.
Public School Districts Serving San Diego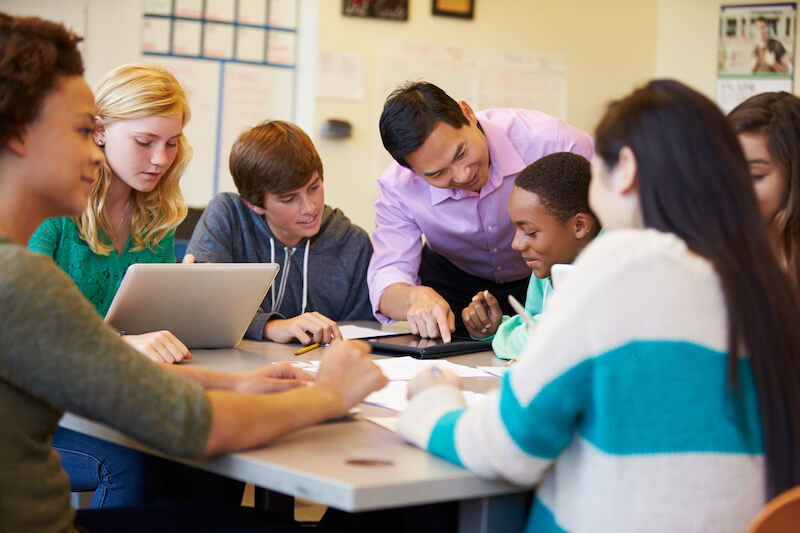 The San Diego Unified School District is the main district serving the San Diego metro area. It was founded in 1854, and today the district operates 124 elementary schools, 42 middle schools, and 33 high schools. In addition, the San Diego USD runs several alternative schools. The district has approximately 16,000 employees serving more than 103,000 enrolled students. San Diego USD has a 24:1 student-to-teacher ratio, compared to a 23:1 ratio statewide.
Homes in the San Ysidro neighborhood in the far south of San Diego aren't covered by the San Diego USD. Instead, this community is served by the Sweetwater Union High School District and the San Ysidro Elementary School District. Otherwise, if a community is listed within the San Diego city limits, its schools are administered by the San Diego USD.
Outside the boundaries of the city of San Diego, there are dozens of school districts within San Diego County. For example, there's a separate school district for homes in La Mesa, a suburb of San Diego. For a complete listing of public school districts outside of San Diego, see the San Diego County Office of Education website.
San Diego Charter Schools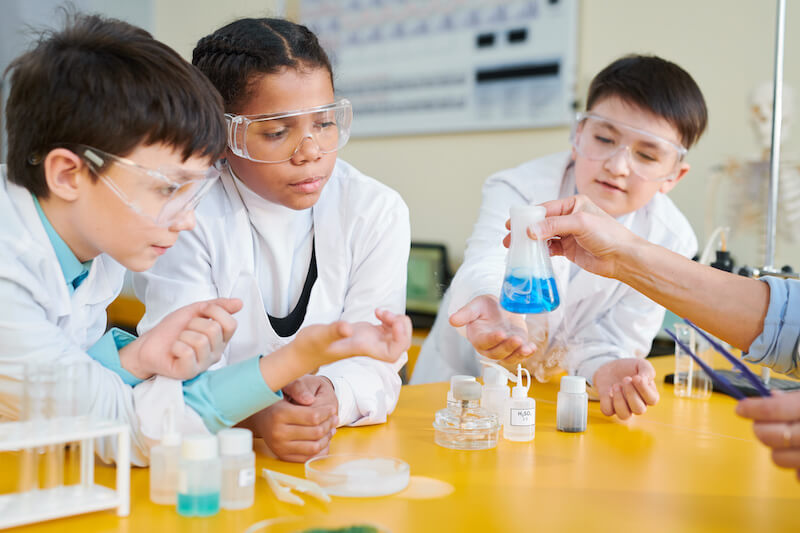 All 41 charter schools in San Diego are administered by the San Diego USD. A hybrid option between public and private schools, charter schools are tuition-free as part of the public school district but are run independently, granting them more flexibility to focus on specialized curricula. While this guide can't cover all 41, here are a few of the most popular San Diego charter schools.
Located near homes in Serra Mesa and real estate in the Tierrasanta neighborhood, Elevate Elementary is a public K–7 charter school with a little over 300 enrolled students. The school plans to expand to include 8th-grade instruction in the 2022–2023 school year. While it's a tuition-free charter school, it does charge a fee for before- and after-school programs.
While High Tech High is listed as "one" charter school, it operates 16 charter schools on four campuses in San Diego, serving about 6,350 K-12 students. No matter where you live in San Diego, there is probably a High Tech High campus within driving distance.
Located near homes in the Normal Heights neighborhood, the Global Vision Academy is a K–8 charter school with 383 enrolled students. It utilizes a STEAM program (Science, Technology, Engineering, Arts, and Math). These subjects are taught simultaneously as an integrated program rather than separate classes.
Old Town Academy is located near Old Town homes, just south of Presidio Park. It allows a maximum of 270 students enrolled in K–8 classes. This charter school has an intensive list of after-school enrichment courses, with its main academic focus on Project-Based Learning, core knowledge, and digital literacy.
Magnolia Science Academy is a science-focused charter school for grades 6–8. It has approximately 400 enrolled students and is located just north of San Diego State University.
San Diego Private Schools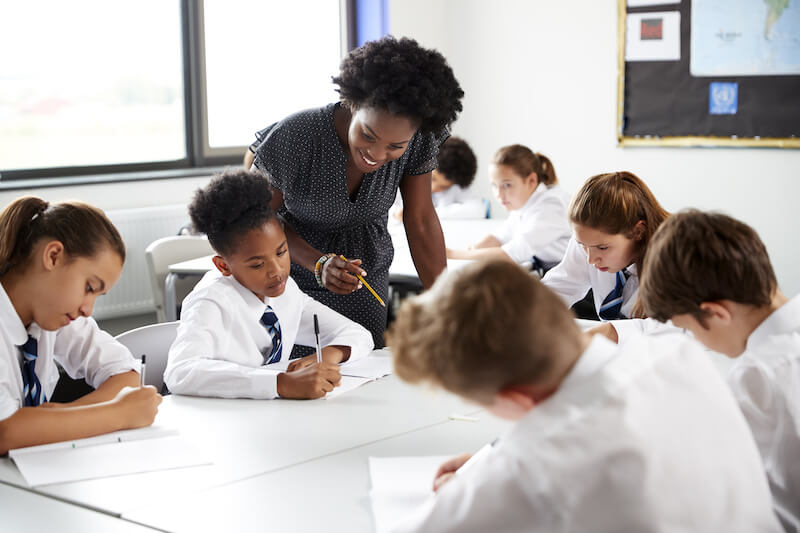 There are 11 independent and private schools in San Diego. There are six religious private schools (primarily Roman Catholic & Protestant) and five secular schools.
The Bishop's School: Protestant Episcopal college preparatory school for grades 6–12 located near homes in La Jolla.
The Children's School: A secular school for toddlers through grade 8. Located in La Jolla, The Children's School focuses on progressive education and personalized learning programs.
The Evans School: A private day school in La Jolla for pre-kindergarten through grade 6.
Francis Parker School: Located near homes in Mission Hills, serving students from Junior Kindergarten through grade 12. A progressive school modeled after the Francis W. Parker School in Chicago.
Gillispie School: A private early school in La Jolla for children from age two through grade 6. Heavy emphasis on the arts and creativity, with an average class size of 14 students.
San Diego French-American School: This bilingual private school serves approximately 350 students. Students range from age two to 13.
Colleges & Universities near San Diego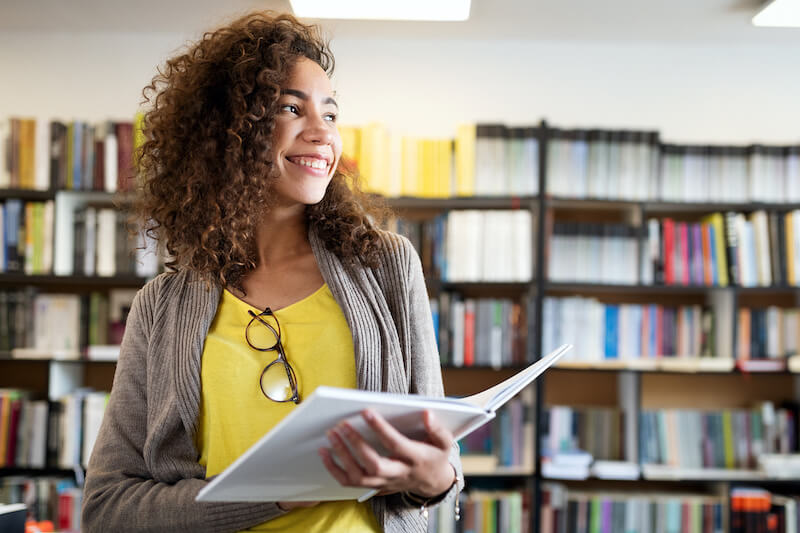 San Diego is home to several world-famous universities and colleges, plus several smaller educational venues focused on specific trades or skills. Here are some of the more recognizable educational institutions in the city.
The University of San Diego is a private Roman Catholic university with approximately 9,000 enrolled undergrads and graduate students. It was ranked as the "Most Beautiful Urban College Campus" in America in 2021. The school offers more than 80 degrees in nine undergraduate and graduate schools, including the famed USD School of Law.
San Diego State University is a public research university with more than 35,000 enrolled students each year. A majority of graduates choose to stay in the San Diego area once they've completed their education. The school has produced more than 65 Fulbright Scholars since 2005 and has one of the highest research outputs of any university in America.
The University of California San Diego is the southernmost campus in the University of California's stable of universities. It offers more than 200 undergrad and graduate programs, serving approximately 40,000 enrolled students. The 2,178-acre campus is near the Pacific Ocean in La Jolla. The prestigious UC-San Diego is considered one of America's public Ivy League schools.
Located near the condos in downtown San Diego, City College is a 2-year college serving approximately 17,000 students. It offers 250 majors and certificate programs, most of which are transferrable to larger universities in San Diego.
The Design Institute of San Diego is a small private college focused solely on Interior Design. Students can earn a four-year Bachelor of Fine Arts in Interior Design or Master of Fine Arts in Interior Design.
Point Loma Nazarene University is a four-year private Christian college located near homes in Point Loma. This school has approximately 3,500 enrolled students in its liberal arts programs.
San Diego is an Education-Friendly City
With a population nearing 3.5 million people and a thriving economy fueled in part by local graduates, it's no surprise that education is taken seriously in the city of San Diego. Educational opportunities are abundant, no matter which neighborhood a resident chooses to call home.
Looking for the perfect home in San Diego? Contact Beer Home Team of eXp Realty with San Diego Home Finder at (858) 465-7899 to get in touch with San Diego real estate agents who can help you find your San Diego dream home today.