Which of These 5 Real Estate Investment Types Fits Your Goals?
Posted by Daniel Beer on Monday, March 15, 2021 at 9:10 AM
By Daniel Beer / March 15, 2021
Comment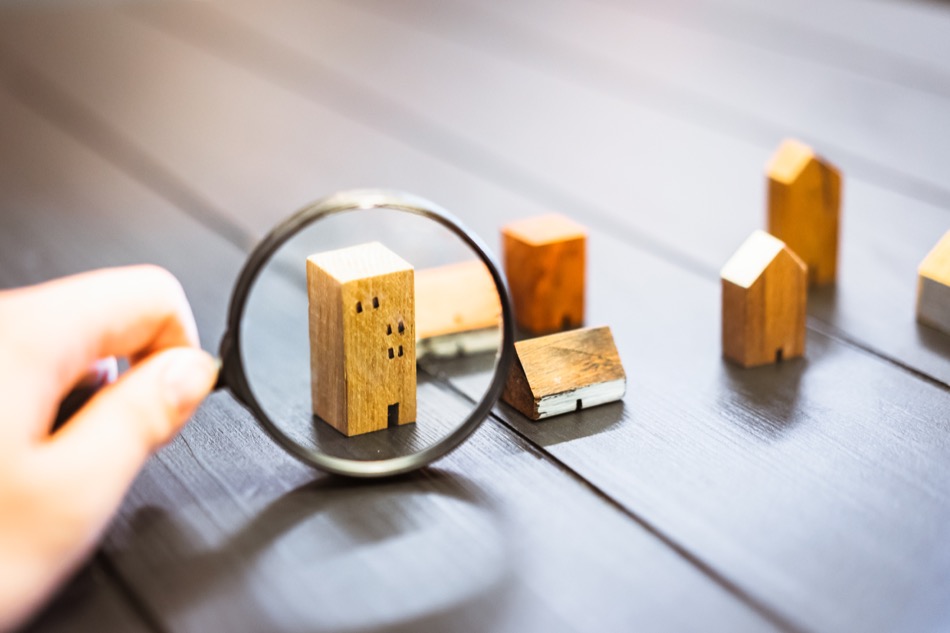 Real estate is one of the oldest and most trusted forms of investment. Many investors are drawn to it because of the tangible state of the asset—it's one that you can see, visit, and improve to increase its worth. Property for real estate investment comes in a number of forms. Each has its own barriers to entry and its own potential for a return. Understanding each type of the following real estate investments can help investors choose the one that fits their circumstances, skills, and goals.
For informational purposes only. Always consult with a licensed real estate professional before proceeding with any real estate transaction.
Residential Real Estate Investing
This is, for many real estate investors, the first type of real estate they pick. Residential properties include single-family homes, duplexes and triplexes, and multi-family properties like apartment buildings.
A single-family home is often the easiest property for people to begin their investment efforts. People who buy a fixer-upper that they intend to live in while rehabbing and then later sell can often receive more favorable financing.
When purchasing a piece of real estate with the intention of flipping it, buyers should confirm it is worth the effort it will take to increase its worth. Many new investors underestimate the costs associated with improving a property. They also sometimes overestimate what they can DIY effectively. Tip: browsing through pre-selling sites like Precondo is a good way to do your comparison when it comes to investing and flipping residential condominium units.
Multi-family properties are often more expensive than single-family homes. They will also often require different kinds of financing because they are investments instead of owner-occupied homes.
Mixed-Use Properties
More and more areas are introducing zoning for mixed-use properties that combine residential properties with offices or retail businesses. Many people are looking for homes like these properties because they allow for a more walkable lifestyle. Investors like them because of the built-in diversification.
When planning for mixed use, it's important for investors to ensure that it is permitted in the area. Some metro areas require that businesses be located in a different area than properties zoned only for residential use. There will also be requirements for adequate parking and other amenities.
In most cases, a property like this will involve new construction. This makes it a far more resource-intensive type of real estate investment.
Commercial Real Estate Properties
Commercial real estate comes in many forms, including standalone retail outlets, strip malls, office buildings, and more. The price points for these properties will depend on factors like location, size, building type, and condition.
Commercial real estate has many advantages for those who have the resources to invest in this property type. Commercial leases are often written for multiple years, which cuts down on the need to find new tenants. Often, the tenants are responsible for maintenance and improvements to the property.
It can, however, take longer for owners to find a new tenant when a commercial building has a vacancy. Commercial businesses typically have many requirements such as parking, location, and zoning restrictions that fit their business model. Because of this, it can take longer for just the right tenant to come along.
Industrial Properties
This type of commercial real estate is highly specialized. Industrial properties can include warehouses, factories, storage units, and others. This sort of special purpose real estate can generate significant profits without a lot of input or maintenance from the property owner once a tenant has been found.
Often, tenants for these sorts of properties will stay for extended amounts of time because of the expense involved in moving their operation. This can add a great deal of stability to a real estate investment portfolio.
People who wish to invest in this sort of real estate need a strong understanding of zoning and environmental laws. The property owner is typically responsible for clean up if environmental violations occur.
Unimproved Land
This type of real estate investment can come in many sizes and types, from small lots up to massive, multi-acre tracts of land. Beginning real estate investors can pick up small plots to either build on or sell after improvement. In many cases, a small profit can be realized just by clearing brush and adding small improvements such as a dirt driveway.
When buying land, it is important to understand what is possible under the law and what is required. Zoning rules still apply even in some remote locations. Buyers will need to look at what utilities are available and the costs associated with adding them. Running electricity, water, and sewage to a property can cost tens of thousands of dollars, for example.
Like any other investment, understanding the asset is key. Potential investors should be clear about what resources they have and what their goals are for any specific property. They should understand the laws that govern their investment type, so they are not caught by surprise. Going in with as much research as possible means a better experience and a more profitable real estate investing career.
For informational purposes only. Always consult with a licensed real estate professional before proceeding with any real estate transaction.