6 Pre-Approval Mistakes First-time Home Buyers Should Avoid
Posted by Daniel Beer on Wednesday, January 5, 2022 at 2:50 PM
By Daniel Beer / January 5, 2022
Comment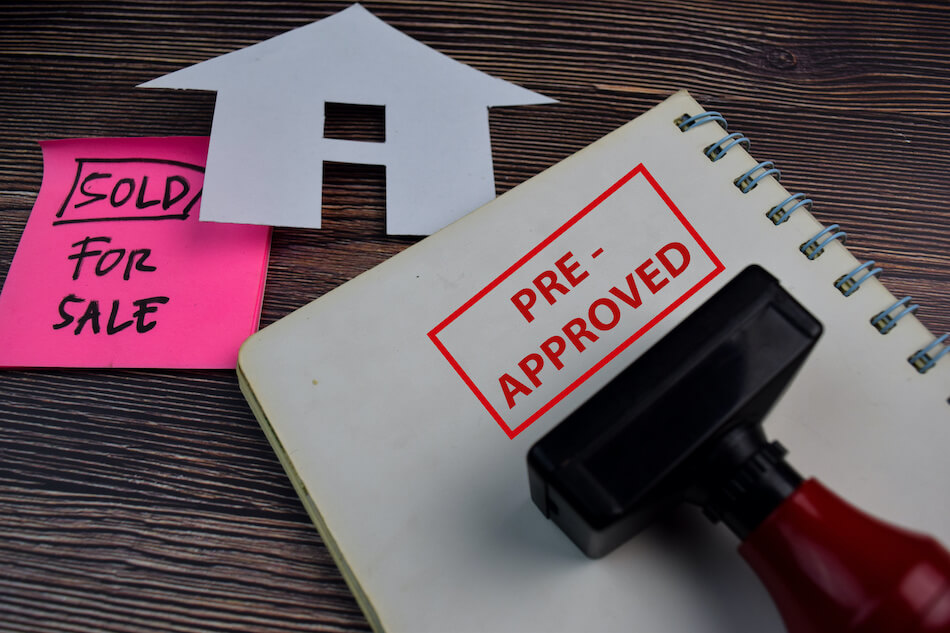 A mortgage pre-approval brings you a step closer to owning a home. If you have finally got the letter—congratulations! It is not a guarantee that the lender will give you a loan to purchase a house, but it's telling you that everything looks good so far. Preparation is vital for those who want to be competitive homebuyers.
Whether you are a veteran home buyer or a first-time homebuyer, the process will be much smoother if you know the mistakes to avoid when making the application. Also, this will decrease the probability of your application being rejected. Keep reading to learn how to avoid the most common mistakes most people make when applying for mortgage pre-approval.
For informational purposes only. Always consult with a licensed mortgage or home loan professional before proceeding with any real estate transaction.
Not Checking Your Credit
You can get a copy of your credit report at no charge from the big three credit bureaus once every year. If you haven't ordered them, you should do that immediately. A thorough credit check must be done before applying for a mortgage pre-approval. The credit reports outline accounts in collection, the money you owe on credit cards and loans, late payments, recent bankruptcies, and any financial mistakes you have made in the past.
Some of these financial mistakes will stay on your credit report for seven years or more. The negatives will lower your credit score, and this is one of the main reasons lenders will reject your application for a mortgage. You can't fix what you don't know, so you have to look at your credit reports.
Not Exploring All of Your Mortgage Options
See what all is available before you choose a loan. If you go for the first mortgage offer you get, you'll likely pay a higher interest rate. Sending applications to at least three different lenders will give you a better sense of what you can afford. Also, you'll have better data when comparing lender fees, closing costs, loan products, and even interest rates. On the same note, you'll have the information needed to negotiate the best deal possible. Keep an eye on the closing costs and associated fees because they can quickly get out of hand.
Moving Money Around
Whether it's making large withdrawals or deposits from your bank accounts, this can lead to the rejection of your mortgage application. Too much money going in or out might mean you got a loan which affects your debt-to-income ratio. Transparent deposits are accepted, though, including an IRS tax refund or a bonus from your employer. Any large deposits into your account should have a proper explanation for the lender to confirm it isn't a loan.
Suppose you are using a gift from a friend or a relative to pay for the down payment, then you'd need to ask for a gift letter and documentation to support that. These should outline that you aren't required to pay back the money.
Changing Jobs
Getting a better career opportunity might mean more money and fulfillment in your profession. However, it will complicate the mortgage pre-approval process. You need to demonstrate that you have stable employment and income before the mortgage is approved. Before the loan is approved, the lender wants to be sure you can afford to repay the mortgage.
If you quit your job when the lender had used that in approving your mortgage, it will be seen as a red flag. Additionally, you need proof of two consecutive years of steady income and employment. When you change jobs, you'll have to wait for two more years to lapse and reapply. If remaining in the same position is not doable, you should let the lender know.
Making Major Credit Card Purchases
It's not just closing or opening credit lines that will ding your credit score. Even running up the existing credit accounts will also lower your credit score. You have to keep your finances and credit stable until you close. Otherwise, your loan application will be rejected. If you have to buy a new TV or new furniture, just pay in cash or delay that until you have bought the house.
Your credit and mortgage are connected. Delaying any major purchases allows you to adjust your budget to accommodate new homeownership costs. You don't want to have many monthly payments that will push you further into debt.
Opening Or Closing Lines of Credit
The lender can still turn you down when approving the mortgage loan even when you had been pre-approved already. Your credit will be checked during pre-approval and also before closing. You want to maintain the status quo on your finances and credit in the interim. Thus, you shouldn't close or open any new lines of credit. Such a move increases your debt-to-income ratio or lowers your credit score- both critical grounds for denial of the final approval.
Paying off debt is okay, but don't close the account no matter what you have gone through to clear the debt. Length of credit is an essential consideration in generating your credit score. Closing the account takes that credit history off your report. You can leave the account open and active until you close on the house and then close it.
Take the Stress Out of Pre-Approval by Avoiding Mistakes
Avoiding these mistakes will help make the pre-approval process smoother and less time-consuming. When you are ready to start your home buying journey, be sure to work with a qualified real estate agent who can guide you through every step of the way.
For informational purposes only. Always consult with a licensed mortgage or home loan professional before proceeding with any real estate transaction.