Naval Base Point Loma PCS Guide: 6 Things to Know Before You Move [2023]
Posted by Daniel Beer on Wednesday, December 28, 2022 at 9:17:15 AM
By Daniel Beer / December 28, 2022
Comment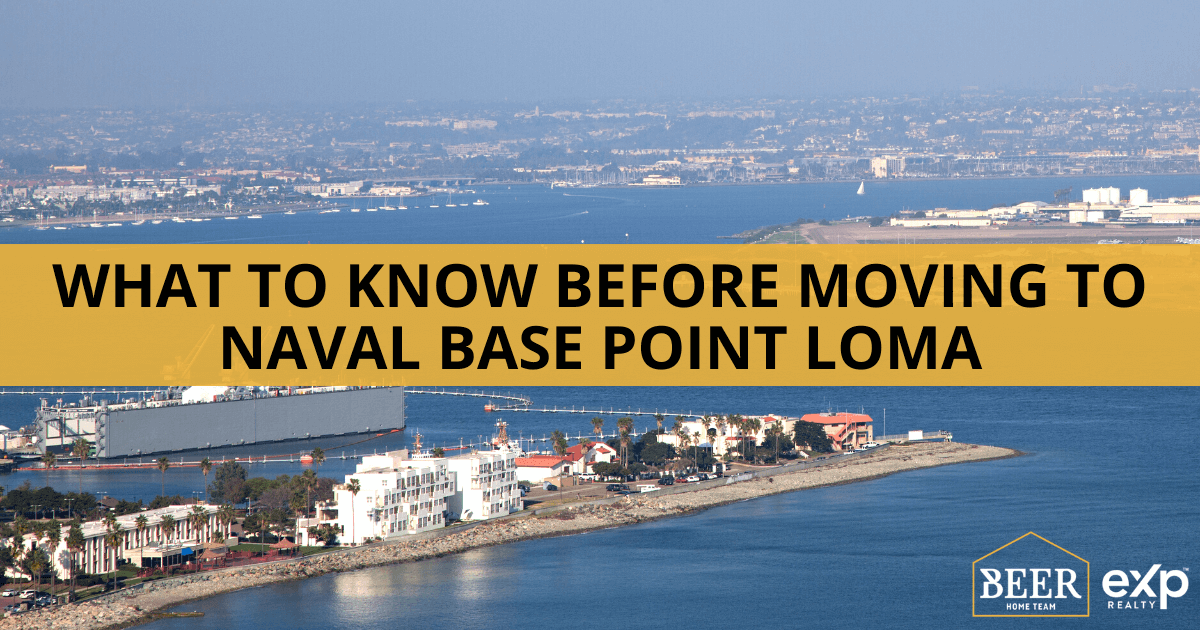 If you are part of the U.S. Navy and have been stationed in Southern California, there's a good chance you have been assigned to Point Loma. Located in the beautiful city of San Diego, Point Loma is one of the country's most important naval bases, with over 22,000 Navy personnel and civilians living on the base. Knowing where to start with the move can be overwhelming whether you are a new recruit or have been reassigned. From housing information to local amenities, here is everything you need to know about moving to Naval Base Point Loma.
Naval Base Point Loma BAH 2023
When moving to a new base, one of the most important things to consider is BAH rates. Point Loma BAH rates will vary depending on your military pay grade and whether or not you have dependents. Please note that these allowances are subject to change.
Current Rates
| Pay Grade | With Dependents | W/O Dependents |
| --- | --- | --- |
| E1 | $3,639.00 | $2,730.00 |
| E2 | $4,020.00 | $3,663.00 |
| E3 | $3,639.00 | $2,730.00 |
| E4 | $3,639.00 | $2,730.00 |
| E5 | $3,792.00 | $2,844.00 |
| E6 | $3,807.00 | $3,009.00 |
| E7 | $3,945.00 | $3,318.00 |
| E8 | $4,122.00 | $3,666.00 |
| E9 | $4,392.00 | $3,708.00 |
| W01 | $3,810.00 | $3,189.00 |
| W02 | $4,020.00 | $3,663.00 |
| W03 | $4,239.00 | $3,711.00 |
| W04 | $4,449.00 | $3,819.00 |
| W05 | $4,704.00 | $3,984.00 |
| O01E | $3,981.00 | $3,633.00 |
| O02E | $4,206.00 | $3,696.00 |
| O03E | $4,488.00 | $3,777.00 |
| O01 | $3,801.00 | $2,970.00 |
| O02 | $3,804.00 | $3,519.00 |
| O03 | $4,230.00 | $3,726.00 |
| O04 | $4,794.00 | $3,954.00 |
| O05 | $5,196.00 | $4,056.00 |
| O06 | $5,241.00 | $4,224.00 |
| O07 | $5,286.00 | $4,287.00 |
Naval Base Point Loma Cost of Living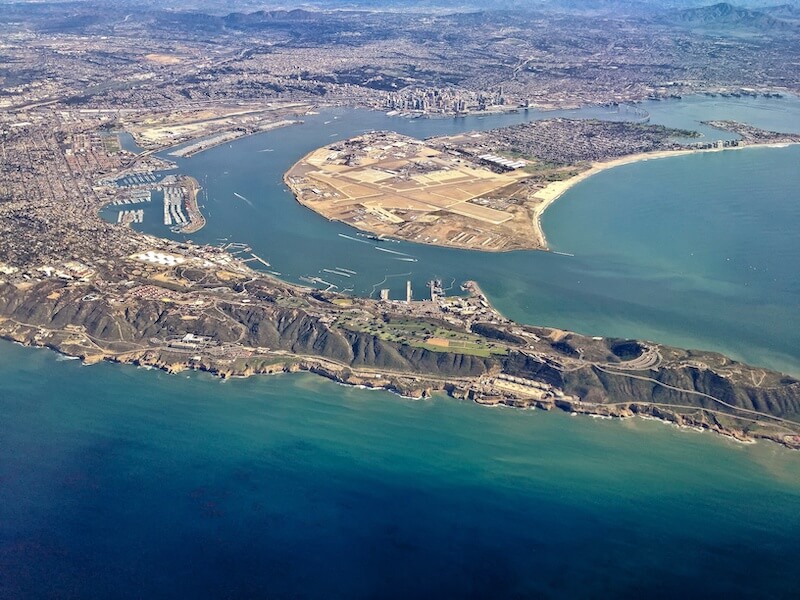 Moving to San Diego for military service can be exciting! With sandy beaches, tons of amenities, and beautiful weather year-round, San Diego is one of the most desirable areas in the country. Yet, one crucial thing consideration is the cost of living in San Diego. Whether you are living on-base or off-base, budgeting your monthly expenses is essential. The cost of living in San Diego is 60.4% higher than the national average. Housing and transportation costs are the most significant factors contributing to the high cost of living in San Diego.
For people who choose to live off-base, housing can be a major expense, with the average cost of rent near Point Loma at over $2,600 per month for a one-bedroom apartment. The rental price of a two-bedroom apartment in Point Loma Heights, San Diego, CA, can range anywhere from $2,856 and $5,103 per month. For those who wish to purchase a house in San Diego, the sales price for a home can range from $500,000 to more than $1 million. However, BAH and buying with a VA loan can help offset high housing prices.
Naval Base Point Loma Housing: On-Base Options, Off-Base Neighborhoods & Nearby Cities
Finding housing is one of the most critical steps when relocating to a new base. Some Naval Base Point Loma personnel will have the option to choose between on-base or off-base housing. There are many pros and cons to both scenarios. If you live on base, you can save money on housing costs and conveniently locate everywhere you need to be. If you live off-base, you have more housing options and a base housing allowance (BAH) that can offset many costs.
If you choose to live on base, there are plenty of amenities available for residents, including family members. These amenities include:
On-site management and maintenance
Basketball, tennis, and volleyball courts
Community center with an indoor playground
Dog park
Fitness Center
And More
As one of the most prominent naval bases in the country, there are over 40 distinct neighborhoods within the San Diego Metro Navy Installations complex, yet only seven options are located on the base. On-base housing is quite limited, but many neighborhoods near Naval Base Point Loma provide beautiful homes and short commutes. Where you choose to live will be based on many factors. Fortunately, resources are available, whether you live on-base or off-base.
Schools Near Naval Base Point Loma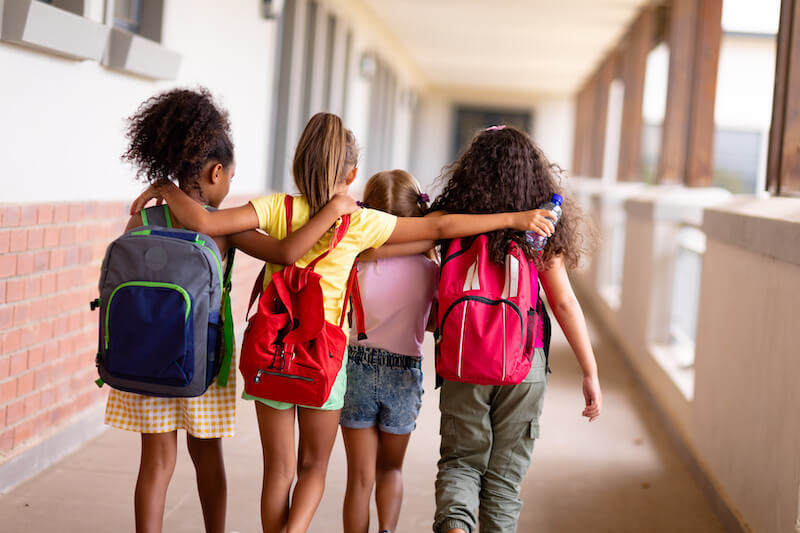 There are many schools in San Diego near Naval Base Point Loma, allowing students to find a school that suits their educational needs, ranging from pre-K to post-secondary education. Point Loma is part of the San Diego Unified School District, which features over 121 elementary schools, 36 middle or junior high schools, 27 high schools, 18 atypical or alternative schools, and 51 charter schools. There are also numerous private and online schools students have easy access to.
Which school students are enrolled in will depend on many factors, including whether they live on base or off base and in what neighborhood they reside. San Diego Unified District is one of the largest school districts in Southern California, and it has some of the most robust educational opportunities.
While the enrollment process will vary based on school, each school will need the following:
Proof of age
Proof of residency - utility bill, lease agreement, or government documentation
Immunization records
Previous school records, if available
IEP/504 documents, if applicable
On-Base Amenities
Whether you live on-base or off-base, Point Loma has plenty of amenities and resources readily available for military personnel and their families, ranging from groceries and goods to healthcare facilities. For soldiers needing healthcare, Point Loma has partnered with some of the best medical facilities in Southern California, including nearby Balboa Medical Center. Residents who live on base have access to many community features, such as the dog park, splash pad, playgrounds, fitness centers, recreational trails, basketball courts, and more.
For many families, living in Southern California can be very expensive. To offset some of those costs, residents can shop at the Point Loma Commissary, which has more affordable groceries than many grocery stores throughout the area. In addition to grocery shopping, Navy members and their families have easy access to on-site barbers, the post office, the library, and Naval Base Point Loma Navy Exchanges, which gives residents more affordable access to electronics and other goods.
With over 22,000 Navy sailors and civilians living in Point Loma, this naval base has all the amenities of living in a suburban neighborhood just minutes from Downtown San Diego.
Nearby Attractions & Things to Do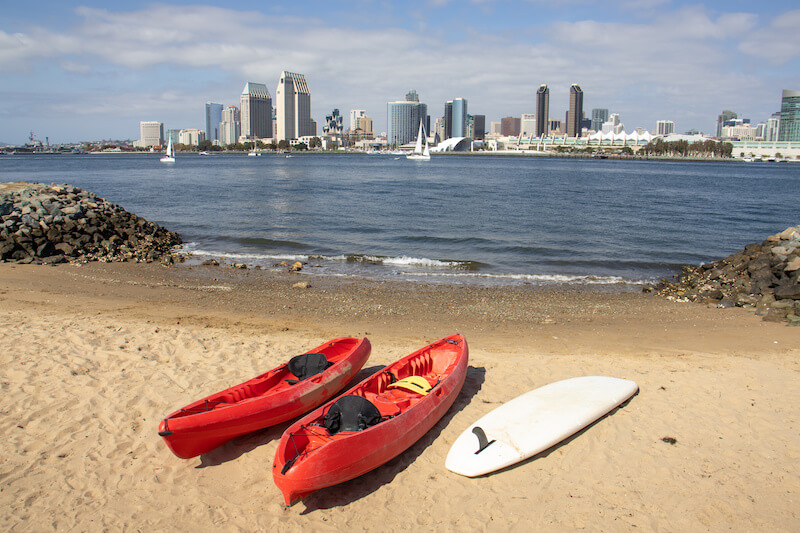 Conveniently located near all of the fun things to do in San Diego, you'll never run out of activities close to Naval Base Point Loma. There are plenty of amenities within the base, including swimming pools, golf courses, movie theaters, outdoor recreational facilities, and more.
Point Loma has the Subase Fitness Center Pool for those who love to swim, a year-round swimming pool available for military personnel and their family members. Residents can attend lap swimming, fitness classes, recreational swimming, or even swimming lessons at the pool. Point Loma also has nine on-site recreational facilities, including Community Recreation NBPL & Equipment Rentals, which caters to outdoor recreational activities, such as fishing, kayaking, paddleboarding, cycling, and more.
Beyond outdoor recreational activities, San Diego is one of the liveliest cities in the country, with world-class amenities, such as Balboa Park. Balboa Park has lush green gardens, architectural wonders, and fabulous restaurants. Yet, one of the most popular attractions in the city is the San Diego Zoo—one of the world's most famous zoos. Along with Balboa Park, San Diego has many neighborhoods worth visiting, including the Gaslamp Quarter, one of the city's most famous neighborhoods.
Life at Naval Base Point Loma
While many challenges are associated with moving to a new area, Point Loma provides family resources to ease their transition into life at the base. Whether you are a recruit or a seasoned veteran, Point Loma strives to make life easier for Navy sailors and their families who are stationed here. Whether you need help securing housing or additional resources, Point Loma will ensure their military personnel have readily available resources.
Needing to find the perfect home near Naval Base Point Loma? Contact Beer Home Team of eXp Realty with San Diego Home Finder at (858) 465-7899 to reach San Diego real estate agents who can help you find a home near Naval Base Point Loma today.