What to Know Before Moving to MCAS Miramar: Housing, Miramar BAH & Base Info
Posted by Daniel Beer on Monday, November 21, 2022 at 8:50:17 AM
By Daniel Beer / November 21, 2022
Comment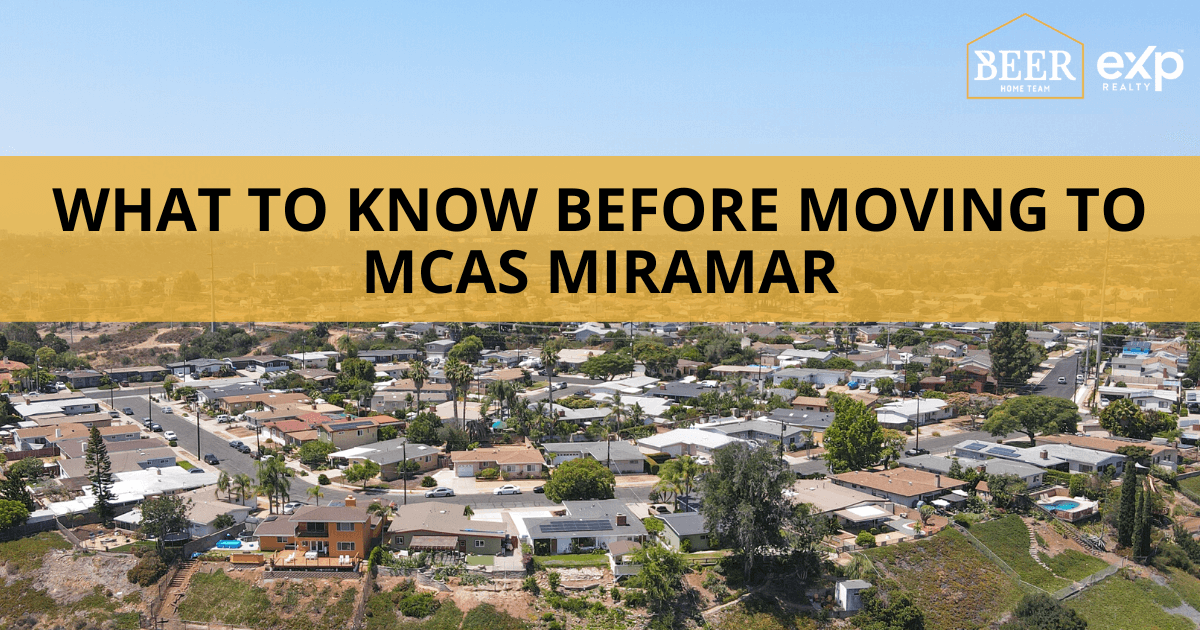 Marine Corps Air Station (MCAS) Miramar is located 14 miles north of downtown San Diego, California. It's located in Miramar, a residential, commercial, and industrial neighborhood. The 23,000-acre marine base is the neighborhood's focal point.
Formerly known as "Fightertown USA," MCAS Miramar was at one time the home of the United States Navy Strike Fighter Tactics Instructor program, commonly known as "Top Gun," and it inspired the 1986 cult-classic film of the same name.
MCAS Miramar is a large base, home to over 15,000 active-duty Marines and their families. There are also great neighborhoods near MCAS Miramar. That, combined with the fact that San Diego is one of the largest cities in the US and the second-largest in California, means there are some essential things you should know before moving here.
MCAS Miramar BAH
If you're moving to MCAS Miramar, one of the most important things you'll need to know about is the Basic Allowance for Housing (BAH). This non-taxable monthly allowance is provided to those who do not live in barracks or other government housing for renting or buying a home. The amount of your BAH will depend on your rank and whether or not you have dependents.
Current Enlisted Rates (Updated For 2023)
| Pay Grade | With Dependents | W/O Dependents |
| --- | --- | --- |
| E1 | $3,639.00 | $2,730.00 |
| E2 | $3,639.00 | $2,730.00 |
| E3 | $3,639.00 | $2,730.00 |
| E4 | $3,639.00 | $2,730.00 |
| E5 | $3,792.00 | $2,844.00 |
| E6 | $3,807.00 | $3,009.00 |
| E7 | $3,945.00 | $3,318.00 |
| E8 | $4,122.00 | $3,666.00 |
| E9 | $4,392.00 | $3,708.00 |
| W01 | $3,810.00 | $3,189.00 |
| W02 | $4,020.00 | $3,663.00 |
| W03 | $4,239.00 | $3,711.00 |
| W04 | $4,449.00 | $3,819.00 |
| W05 | $4,704.00 | $3,984.00 |
| O01E | $3,981.00 | $3,633.00 |
| O02E | $4,206.00 | $3,696.00 |
| O03E | $4,488.00 | $3,777.00 |
| O01 | $3,801.00 | $2,970.00 |
| O02 | $3,804.00 | $3,519.00 |
| O03 | $4,230.00 | $3,726.00 |
| O04 | $4,794.00 | $3,954.00 |
| O05 | $5,196.00 | $4,056.00 |
| O06 | $5,241.00 | $4,224.00 |
| O07 | $5,286.00 | $4,287.00 |
These rates usually change yearly. The BAH is also determined by investigating data sources such as local vacancies, housing data, and internet research on an area, among other things.
MCAS Cost of Living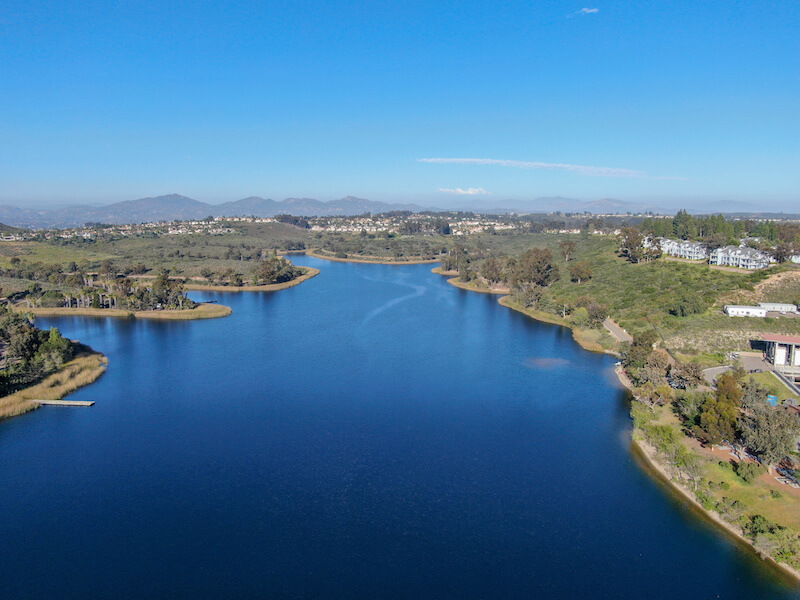 The overall cost of living is essential to know and consider before moving anywhere. This cost depends on many metrics, but the most critical ones include housing, utilities, food, healthcare, transportation, and basic goods and services. It's no secret that the cost of living in San Diego is higher than in many other areas, which is why MCAS Miramar offers some of the highest BAH rates.
The average monthly rent in San Diego is $2,916, while single-family homes for sale in San Diego list for more than $800,000. Condos and townhomes generally come with a slightly lower price tag, listing from around $600,000. As with many cities, home prices tend to be lower in the suburbs and neighborhoods further out from the city center.
Compared to much of the rest of California, you can expect to pay slightly less in San Diego for utilities, food, and healthcare, while the costs of transportation, goods, and services are on par with the state average.
MCAS Housing: On-Base Options, Off-Base Neighborhoods & Nearby Cities
Liberty Military Housing (LMH) offers on-base housing at MCAS Miramar. Nearly 600 residences, ranging from one-bedroom to five-bedroom homes, are available across its six communities: Capehearts East, Miramar Milcon, Miramar PQ, Miramar Townhomes, Naval Amphibious Base, and Navy Submarine Base Point Loma.
Beyond these, LMH also offers housing in 32 different communities throughout the San Diego metropolitan area. Residents can choose from various floorplans and community amenities such as fitness centers, swimming pools, and parks.
If a move to MCAS Miramar is in your future, you may also want to consider these nearby communities and cities as a place to lay your head:
Schools Near MCAS Miramar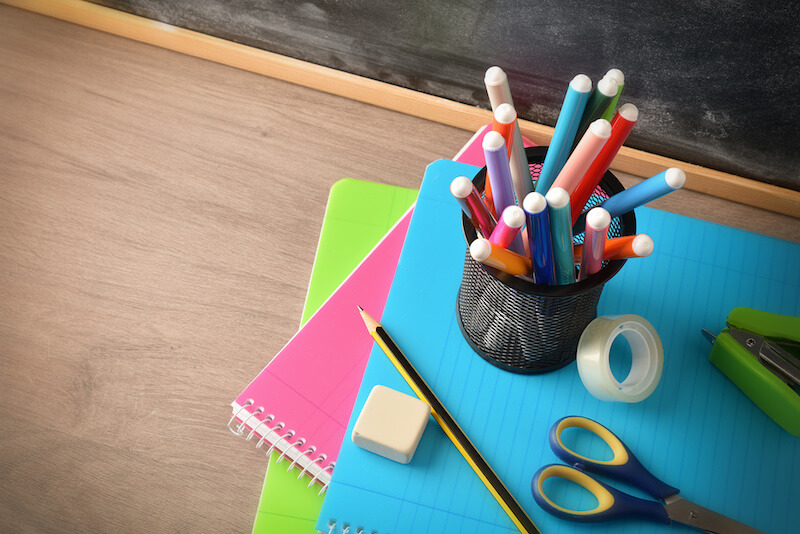 No schools are located on the base itself, but there are plenty of San Diego schools to choose from. Nearby public schools are a part of the San Diego Unified School District, the largest school district in the area and the second-largest in California.
For elementary school, students who live on MCAS Miramar are zoned to either Mason or Walker. Middle school students can attend Challenger or Wangenheim, and nearby high schools include Mira Mesa and Scripps Ranch.
While the state offers open enrollment at any San Diego Unified School District schools, parents are responsible for transportation to campuses children aren't zoned to. Some San Diego schools operate year-round with month-long breaks in July, December, and April, and others follow a traditional schedule with a long summer break.
Local private schools include:
Children's Workshop: Special needs education, located 10 minutes from the base
Fusion Academy University City: One-on-one instruction for 6th to 12th grade, located 16 minutes from MCAS Miramar
Future Academy: One-on-one instruction for 6th to 12th grade, located 13 minutes from the base
Good Shepherd Catholic School: Pre-K to 8th grade, located 10 minutes from MCAS Miramar
Maria Montessori School: Pre-K to 8th grade, located 20 minutes from MCAS Miramar
Reformation Lutheran School: Pre-K to 8th grade, located 17 minutes from the base
On-Base Amenities
Great news: if you don't want to leave MCAS Miramar to enjoy recreation, you don't have to! The Marine Corps Community Services offers the on-base Auto Skills Center. Here, residents can repair or upgrade their vehicles with an extensive collection of tools and machinery and expert guidance.
You can enjoy a flick at the Bob Hope Theater, which shows movies every weekend, along with a full concession stand of snacks and drinks. The Great Escape at the Enlisted Recreation Club is designed for active-duty members stationed at MCAS Miramar. This facility includes billiards tables, an extensive film library, an arcade, video game stations, televisions, computer workstations, table games, and more.
San Diego's outdoor recreation is world-famous, but MCAS Miramar residents can get outside right at home. Mills Park features facilities for combat fitness tests, tennis, softball, basketball, and track. There's also a playground and picnic areas with grills. Residents can enjoy the MCAS Miramar Memorial Golf Course, which is an 18-hole course complete with a clubhouse and full practice range.
Residents can take aim with friends at the Paintball Park at Miramar, open on weekends. Private groups can reserve the facility during the week.
The base also offers an extensive fitness and athletic facilities for swimming, team sports, and workouts.
Nearby Attractions & Things to Do
San Diego also offers plenty of things to enjoy outside the base all year long, with sights and attractions to suit every interest. The base is less than 30 minutes from the coastline and San Diego's best beaches, where you can enjoy boating, surfing, scuba diving, and other watersports virtually all year. You're not just limited to warm-weather fun, either. You can go hiking and mountain biking in the nearby hills or hit the slopes at Big Bear Mountain when it's cold.
The Miramar Air Show is an annual three-day event held at the base every October. It holds the honor of being the largest military air show in the country.
Major League Baseball's San Diego Padres play at Petco Park in Downtown San Diego. Other professional teams play locally, including indoor football, indoor soccer, rugby, Australian football, lacrosse, team tennis, and sailing.
The San Diego Comic-Con, known simply as "Comic-con," is a four-day event held at the San Diego Convention Center each July. It's the world's largest annual comic book and pop culture-related event, drawing an international crowd of over 135,000.
Welcome to Miramar
If life calls you to MCAS Miramar, it's good to know what to expect concerning the cost of living and amenities in and around the base. You have several choices for housing, both on and off-base, with residences that can accommodate a wide range of family sizes. There are also several options for public and private education and all the things to do in San Diego just 30 minutes away from MCAS Miramar.
Looking for the perfect home near MCAS Miramar? Contact Beer Home Team of eXp Realty with San Diego Home Finder at (858) 465-7899 to get in touch with San Diego real estate agents who can help you find a home near MCAS Miramar today.