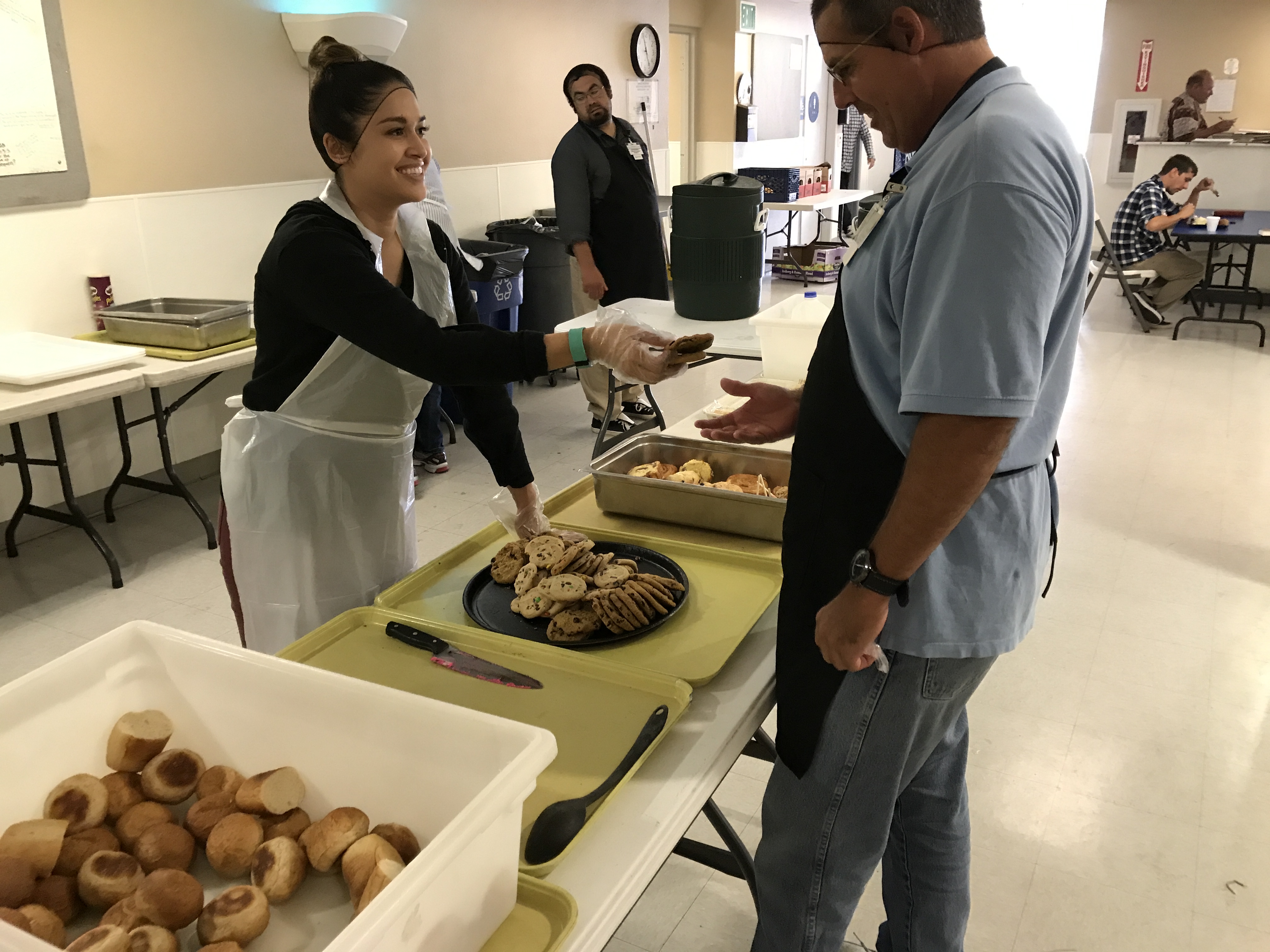 "When my company presented us with the opportunity to take a day off and spend it by giving back to our community, I was excited to plan what that day would be. I've lived in San Diego for 10 years, but I haven't actually looked into ways I could give back to a city that has made my life so rich and wonderful. I didn't know where to start, but my colleague mentioned the San Diego Rescue Mission in downtown San Diego and I reached out to them and was quickly able to schedule a time to help out.
After signing up to assist with the men's dinner, I did some research about the non-profit organization to understand what I was getting myself into. I learned that they help both men and women with housing for up to a year as well as have a nightly emergency shelter for mothers and children, among many other services.
The day I was scheduled to come in was a Tuesday after a long and tiring 3-day weekend. I quickly drank some coffee and got down to the shelter, but really didn't know what to expect. I was instantly greeted by the staff and other volunteers and was taken down to the food hall where what we were serving was already out and waiting for us. I was really surprised by the level of kindness and organization that was given to me and it made me even more excited to meet and help the people who are staying here.
I was paired up with a man named Mark. He is someone who is futher along in the program and was given more responsibility within the organization. I got to speak to him about his life before and during his stay at the San Diego Rescue Mission. What I first noticed was his sense of gratitude and optimism. He is an addict who makes...