A big part of purchasing a home is doing your due diligence and properly investigating the substantial purchase you are making. Upon opening up escrow on your new home, you will begin to receive disclosure documents of the seller knowledge of the home (repairs, remodels, etc.) since they have owned it. In addition to the seller disclosures, you will also have the right to hire an inspector of your choosing to fully inspect the home for you. This is a very crucial part of the home buying process.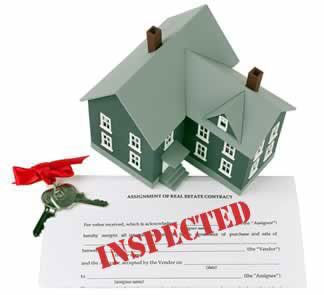 A few months back, I opened escrow with a client on a home off the I-15 corridor. The home appeared to be turn-key and in good condition. The home was nicely staged and had beautiful cosmetic upgrades throughout, including a new kitchen and flooring. My client was drawn to the home's new materials and color scheme. We opened escrow and were able to negotiate favorable terms. We then received disclosures documenting all the
work that had been done to the home and it turned out the home had been an investment. The sellers had bought the home and converted the dated older construction into the modernized floor plan we were now seeing....