The most effective stratedy for improving household energy efficiency is to first target your home's envelope—walls, attic, windows and doors.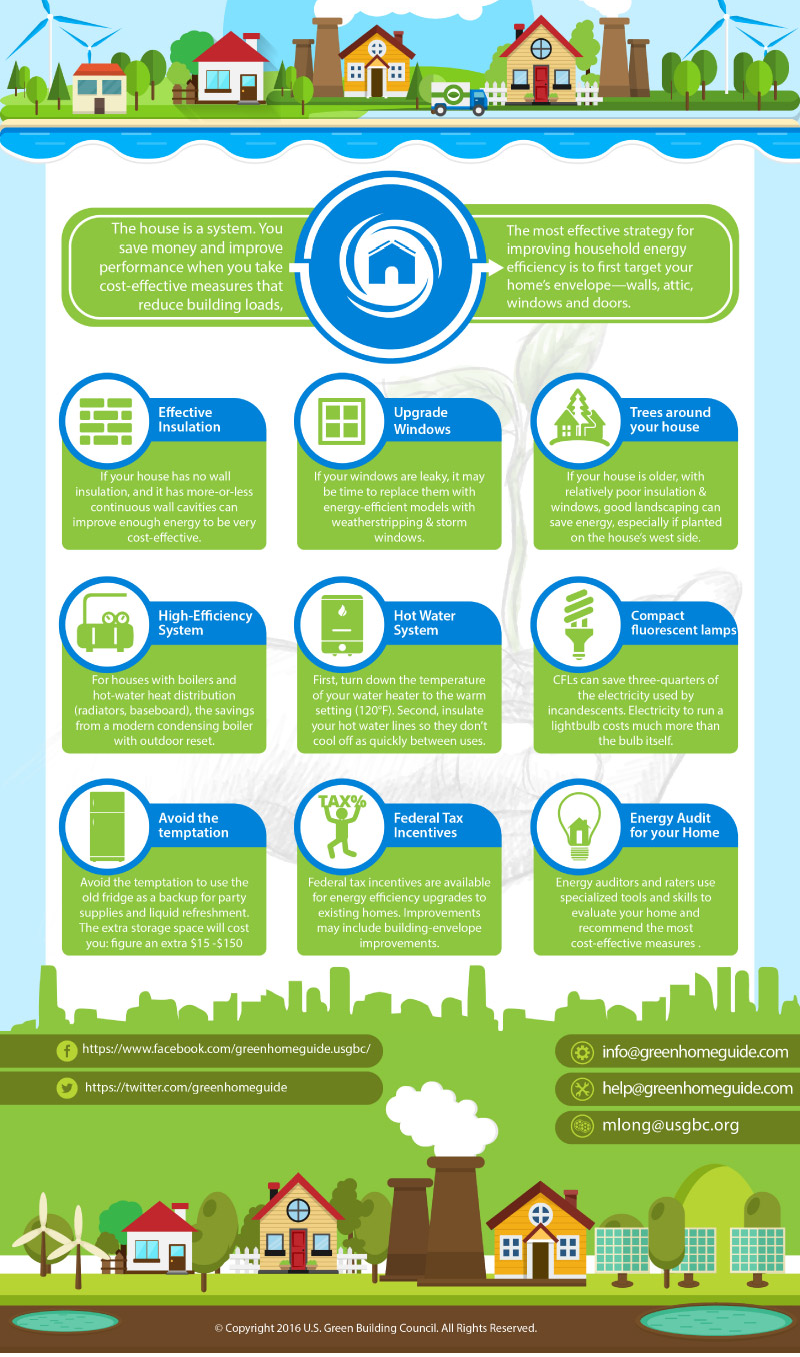 Click the image to view our full-sized infographic.
Here are some of the best high-value energy-efficient upgrades for your San Diego home.
Effective Insulation
If your house has no wall insulation, and it has more-or-less continuous wall cavities, it can improve enough energy to be very cost effective. Today, there are also green options such as cellulose and recycled denim options that are even more efficient than traditional options by as much as 11-15 percent according to Energy Star.
Upgrade Windows
If your windows are leaky, it may be time to replace them with energy-efficient models with weatherstripping and storm windows. Simply making the change from single-pained windows to dual-panes with a low-E coating can save homeowners up to $465 annually according to the US Department of Energy.
Tress Around Your San Diego House
If your house is older with relatively poor insulation and windows, good landscaping can save energy, especially if planted on the house's west side. Having a good bit of shade will create a cooler indoor environment during hot summer months.
High-Efficiency Heating and Cooling Systems
For houses with boilers and hot water heat...