Moving to MCRD San Diego: MCRD BAH, Schools & Base Information [2023]
Posted by Daniel Beer on Monday, November 14, 2022 at 12:28:43 PM
By Daniel Beer / November 14, 2022
Comment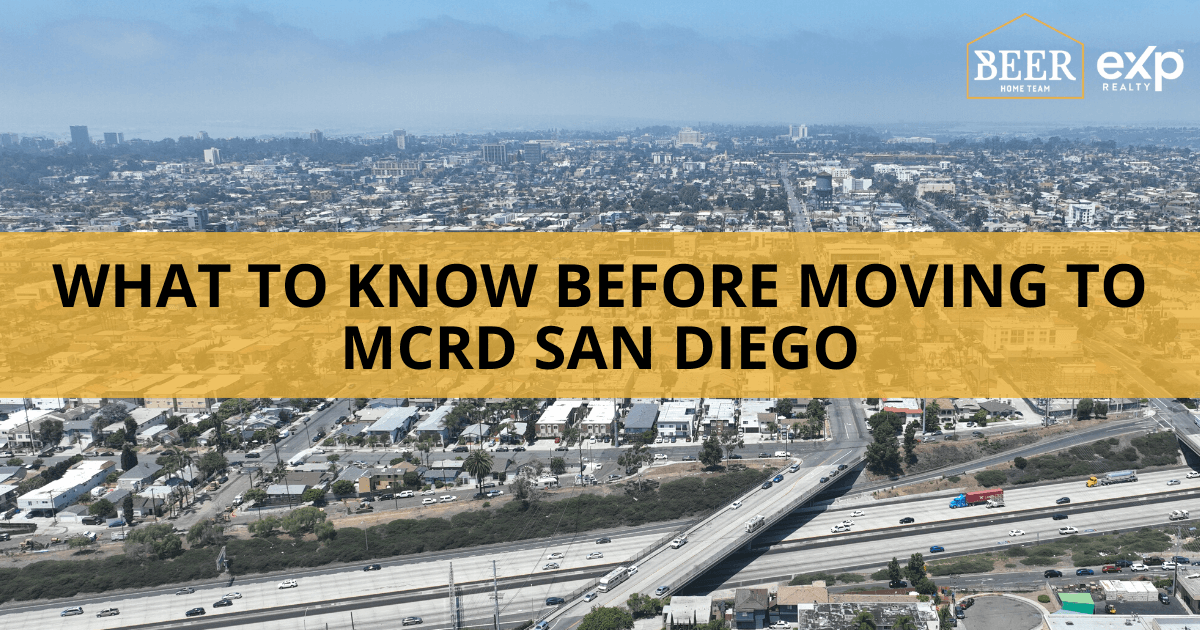 The Marine Corps Recruit Depot (MCRD), located in the city of San Diego, has been a primary recruit training hub for Marines since 1919. More than 1.5 million Marine Corps recruits have completed boot camp training here, and many active service members have long-term orders at MCRD.
Moving to San Diego for orders at MCRD can be exciting news. It's essential to have a comprehensive understanding of what it's like to live in the area before making such a significant life change. Here's everything you need to know about BAH, the cost of living, and housing options for MCRD in San Diego.
MCRD BAH
Basic Allowance for Housing, or BAH, refers to funds allotted to military service members by the U.S. Department of Defense to be used to partially fund off-base housing. The amount of funds is based on the individual service member's rank, location, and the number of dependents. Rates are set after thorough research of rental housing costs in the geographic locations of military bases.
Due to the high cost of living in San Diego, the San Diego BAH is higher than many other bases in the county.
San Diego BAH For MCRD 2023
| Pay Grade | With Dependents | W/O Dependents |
| --- | --- | --- |
| E1 | $3,639.00 | $2,730.00 |
| E2 | $3,639.00 | $2,730.00 |
| E3 | $3,639.00 | $2,730.00 |
| E4 | $3,639.00 | $2,730.00 |
| E5 | $3,792.00 | $2,844.00 |
| E6 | $3,807.00 | $3,009.00 |
| E7 | $3,945.00 | $3,318.00 |
| E8 | $4,122.00 | $3,666.00 |
| E9 | $4,392.00 | $3,708.00 |
| W01 | $3,810.00 | $3,189.00 |
| W02 | $4,020.00 | $3,663.00 |
| W03 | $4,239.00 | $3,711.00 |
| W04 | $4,449.00 | $3,819.00 |
| W05 | $4,704.00 | $3,984.00 |
| O01E | $3,981.00 | $3,633.00 |
| O02E | $4,206.00 | $3,696.00 |
| O03E | $4,488.00 | $3,777.00 |
| O01 | $3,801.00 | $2,970.00 |
| O02 | $3,804.00 | $3,519.00 |
| O03 | $4,230.00 | $3,726.00 |
| O04 | $4,794.00 | $3,954.00 |
| O05 | $5,196.00 | $4,056.00 |
| O06 | $5,241.00 | $4,224.00 |
| O07 | $5,286.00 | $4,287.00 |
MCRD San Diego - Cost of Living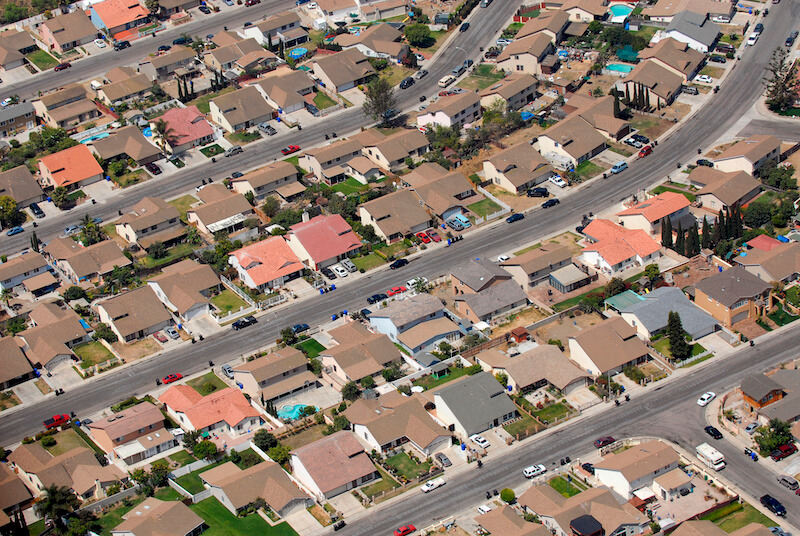 Home and rental prices in San Diego and other parts of Southern California are consistently higher than other parts of the country. When preparing for a move to the Marine Corps Recruit Depot, service members should prepare for the increased cost of living in San Diego.
To put the San Diego living expenses in perspective, it is 47% higher than the national average, and most of this costliness is due to housing expenses. The average monthly rent in San Diego is just below $3,000. For this amount, service members can expect rental homes with updated appliances, amenities like pools and fitness centers, and up to two bedrooms. The most affordable places to live near the base are the city of Chula Vista, the Mission Valley neighborhood, and the town of Lemon Grove.
Meanwhile, service members looking for a larger home rental with a yard or closer proximity to local amenities can look at houses for sale in Otay Ranch, Torrey Highlands, and the Del Cerro community.
Other living expenses are more expensive than average in San Diego, but not exorbitantly so. Utilities, groceries, and other necessary expenses are 10-20% more expensive in San Diego than across the rest of the country.
MCRD San Diego Housing: On-Base Options, Off-Base Neighborhoods & Nearby Cities
MCRD service members have many options for on-base and off-base housing. On-base housing at the Marine Corps Recruit Depot is provided by Lincoln Military Housing San Diego, which makes securing housing a convenient and relatively hassle-free process for service members. There can occasionally be long wait lists for housing and no guarantee of availability.
Marines with dependents and higher-ranking service members are more likely to live off-base. Fortunately, many neighborhoods near MCRD San Diego offer desirable real estate options and convenient commutes to nearly every access gate.
Homes in Mission Hills are ideal because they're located just across the freeway from the main gate. The neighborhood is just eight minutes away from the depot, and its city location is within walking distance of attractions like Pioneer Park, Mission Hills Nursery, and many unique boutiques. Mission Hills is also home to Goldfinch Street, which has some of the best dining options in San Diego.
Another hip and trendy community perfect is the North Park neighborhood, just fifteen minutes from MCRD. In addition to its vibrant art scene and unique culinary offerings, North Park has the largest farmers market in San Diego with more than 50 vendors, held every Thursday afternoon.
While Mission Hills and North Park are two of the closest communities, additional housing options within ten miles of MCRD can be found in National City, Chula Vista, and Coronado.
Schools Near MCRD San Diego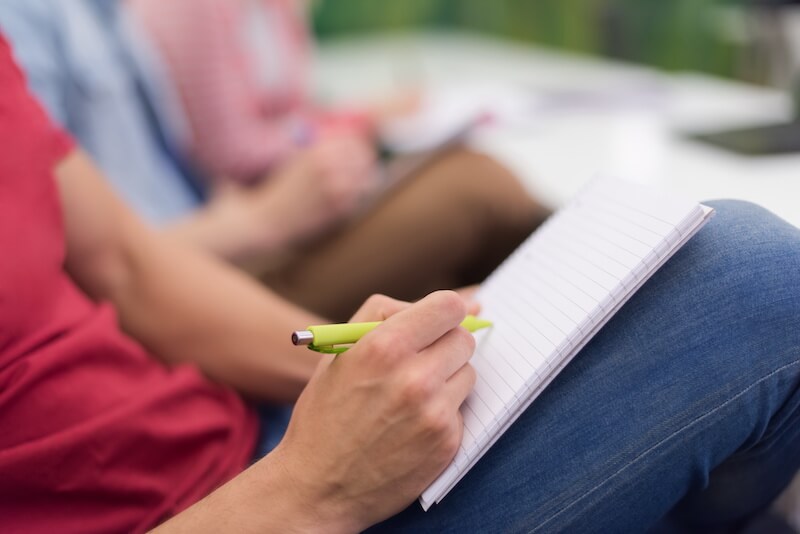 While no schools are located within the Marine Corps Recruit Depot, service members stationed here are served by more than 40 public school districts, including the San Diego Unified School District, National School District, and Coronado Unified School District. Zoning for San Diego schools will vary depending on where the student's household is located.
Several private schools are also within a short distance of MCRD San Diego. Warren-Walker School is an independent private school serving kindergarten through eighth-grade students. Rock Academy on Rosecrans Street, another local private school, focuses on rigorous academics and instills its students with strong moral character. Rock Academy teaches more than 500 students from pre-kindergarten through twelfth grade.
For continuing education, area colleges and universities include:
San Diego Community College
Point Loma Nazarene College
San Diego State University
University of San Diego
Schools for graduate studies and continuing education are also present in the neighborhoods surrounding MCRD. California Western School of Law is in Downtown San Diego, just steps from the waterfront and the Little Italy neighborhood. Other local graduate schools include NewSchool of Architecture and Design, Knauss School of Business, and Hahn School of Nursing and Health Science.
MCRD San Diego: On-Base Amenities
There are plenty of amenities that MCRD San Diego service members have access to without ever having to leave the base. The library is a great place to relax in a comfy chair with a good book during off-hours, and the MCRD fitness center is perfect for a solo workout or for social butterflies to come together for a fitness class.
There is also plenty of fun at the MCRD San Diego Community Center, which is decked out with a bowling alley, movie theater, pool table, and arcade games. The area also has a Dominos Pizza and two sit-down restaurants: Bulldog Tavern (a sports bar with more than 20 big-screen TVs) and Bay View Restaurant (a gorgeous Spanish Colonial-styled building offering delicious meals made from fresh and locally-sourced ingredients).
Another fun activity for service members and their families to enjoy on base is the boathouse and marina. Whether visitors want to spend the day relaxing at a peaceful spot on the water or fully immerse themselves in the Southern California experience by renting a kayak or paddleboard, the Marina is the perfect destination.
Other great on-base amenities at MCRD San Diego include:
An adult education center
A commissary
An on-site veterinarian
Gymnasiums
Free and low-cost JAG and legal services
Local Attractions & Things to Do Near MCRD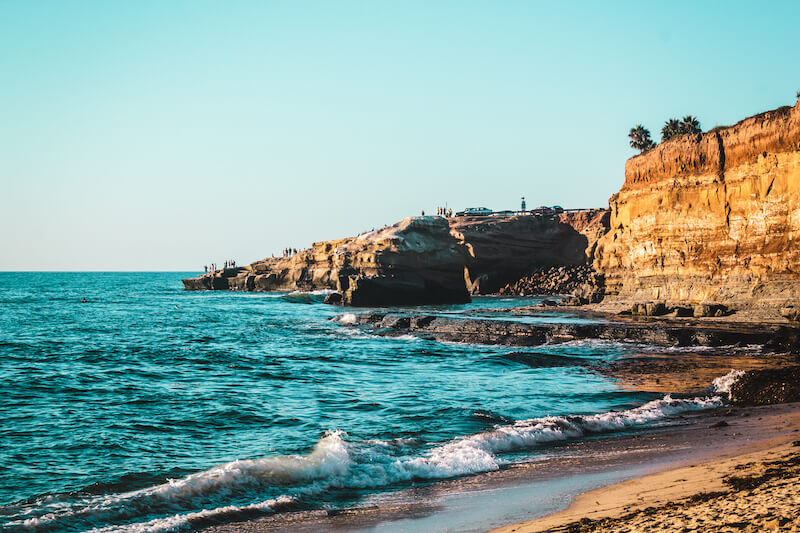 Living near all of the fantastic things to do in San Diego is one of the biggest perks of being stationed at MCRD! The area experiences near-perfect weather year-round and are a hot spot for unique culinary experiences, trendy small businesses, and outdoor recreation.
Foodies will frequent farmers' markets in many nearby neighborhoods. In addition to locally-grown produce, these markets are great places to shop for unique finds, including artisan crafts and pre-packaged meals.
Outdoor lovers will feel right at home in San Diego, too. La Jolla is just a twenty-minute drive and has some of the most beautiful beaches in the world. Coronado and Imperial Beach are two other nearby spots known for their beautiful and well-maintained stretches of waterfront.
If you still want to enjoy the great outdoors without hitting the beach, there are plenty of parks and trails for walking, jogging, biking, or hiking. Some favorite outdoor activities near MCRD include Sunset Cliffs, Potato Chip Rock, and Cowles Mountain. These destinations offer trails ranging from challenging to beginner-friendly.
Are You Ready to Move to MCRD San Diego?
Taking the leap to permanently change stations is a major step for service members. Understanding a new base's cost of living, BAH rates, and overall atmosphere takes tons of research, time, and planning. Whether it's for basic training or long-term orders, service members relocating to this military installation have a lot to look forward to. The pleasant year-round climate, plentiful amenities, and high BAH rates make it an excellent option for service members considering a move to MCRD San Diego.
Looking for the perfect home near MCRD San Diego? Contact Beer Home Team of eXp Realty with San Diego Home Finder at (858) 465-7899 to get in touch with San Diego real estate agents who can help you find a home near MCAS Miramar today.