Dog-Friendly San Diego: 9 Things to Do in San Diego With Dogs
Posted by Daniel Beer on Thursday, April 21, 2022 at 6:59 AM
By Daniel Beer / April 21, 2022
Comment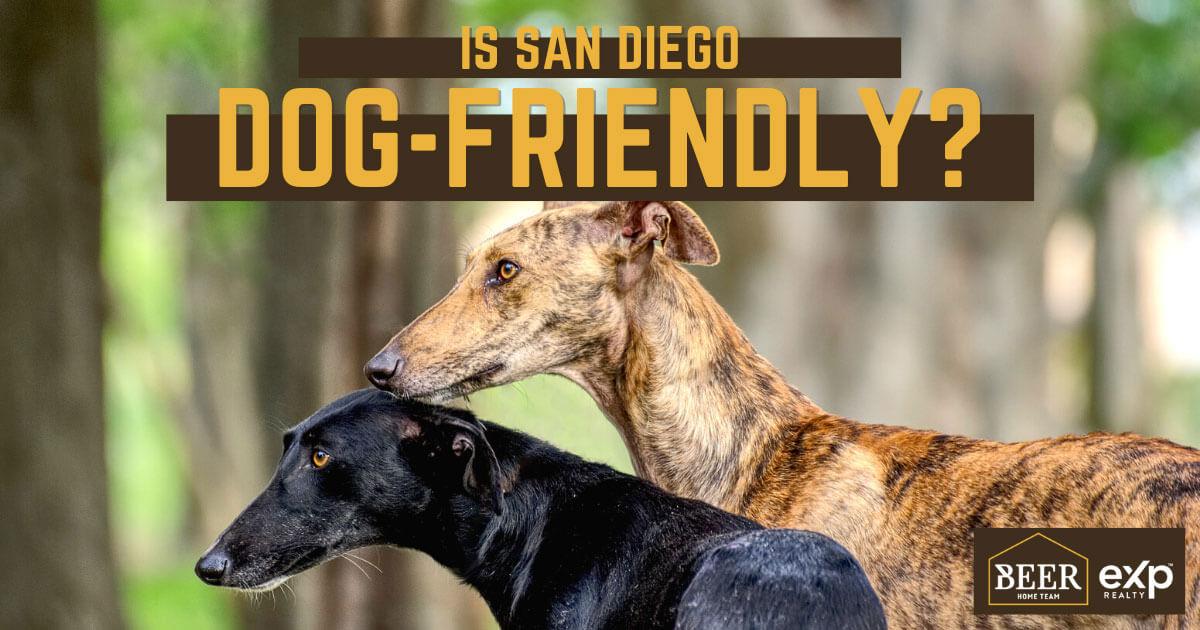 Known as a modern city with an upscale quality of life to offer residents, the city of San Diego boasts some of the best lifestyle amenities in the country. If you're a dog owner thinking about moving to San Diego, you'll be pleased to find that San Diego most certainly is a dog-friendly community. From amazing dog parks to a plethora of dog-friendly activities, this beachside city promises fun-filled days for pet owners. Keep reading to learn all about what makes San Diego such a dog-friendly place to live.
Best Neighborhood Dog Parks in San Diego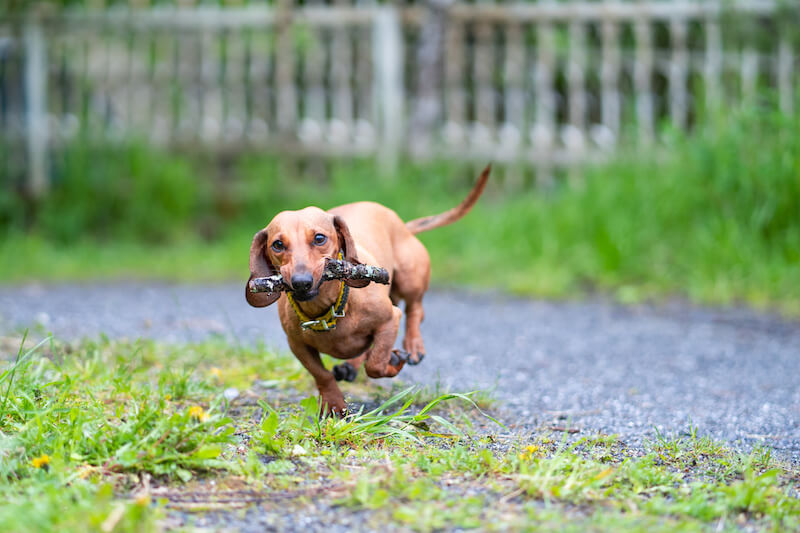 Perhaps one of the most essential amenities for dog families is the availability of dog parks. While most of the parks in San Diego welcome dogs on a leash, a few locations are dedicated to just dogs or offer facilities that are a bit more enhanced for dog owners to enjoy.
Grape Street Dog Park
Grape Street Dog Park is an off-leash park with a large area for dogs to run and play. It has some grassy areas and novelty obstacles that enrich the experience for dogs. The park is not fully enclosed, so careful attention is necessary for dog owners. The park has a small area with an agility course, ideal for dogs that want to climb and explore. The part offers a few water fountains for pets and restrooms for people.
The park is located in a residential area near 28th Street and Grape Street, providing about five total acres for dogs to explore. It has some open fields and a few groves of mature trees that are a nice shaded area.
Grape Street Dog Park Additional Information
Address: Grape Street Dog Park, 1998 28th Street, San Diego
Hours: Monday – Friday: 7:30 a.m. to 9 p.m., weekends and holidays: 9 a.m. to 9 p.m.
Nate's Point Dog Park
Nate's Point is an off-leash dog park in the West Mesa area of Balboa Park. It is a beautiful park in that it offers some shaded areas, lots of open green space, and a primarily grass-filled area (some areas of gravel and dirt exist, though). The park is located just south of El Prado and Laurel Street, providing easy access to residents in this community who wish to walk their dogs.
The park itself spans 2.3 acres and has been in place since 1996, making it one of the oldest dog parks in the area. It is also one of the most popular options in the community. It is fully fenced in to give dog owners more peace of mind. There is a drinking fountain here, along with some picnic tables.
Nate's Point Dog Park Additional Information
Address: Nate's Point Dog Park, 2500 Balboa Dr, San Diego, CA 92103
Hours: Sun up to sun down, closed Wednesday mornings for maintenance
Fiesta Island Dog Park
For a different experience, dog owners may wish to explore Fiesta Island Park. This sandy island in Mission Bay is designed for dogs who want to run in the sand. It is an off-leash park that is ideal for dogs that want to explore, dig, and even get wet from time to time. The bay waters are calm enough to allow for most dogs to be able to swim well here. There is a specific off-leash area available with a fenced-in area. The entire park is not off-leash, though. There are no water fountains available.
The park is on Fiesta Island, a peninsular park. The park itself has several walks and bike runs and hosts various events throughout the year. There are lots of areas for relaxation for people as well as dogs.
Fiesta Island Dog Park Additional Information
Address: Fiesta Island Dog Park, 1750 Fiesta Island Rd, San Diego, CA 92109
Hours: 4 a.m. to 10 p.m., and closures may occur at some times
Dog Beach
Often called the Original Dog Beach, this park has been in place since 1972, providing dogs and their owners lots of room to play. It is a local landmark in the Ocean Beach area and just off I-8 providing good access to those in the area. What is more, it is at the mouth of the San Diego River, which means dogs can have a bit of fun in the water. The area is also where beach lovers and surfers tend to visit.
This is a dog hotspot because of the location. This off-leash park is available throughout the day though it does require constant supervision of dogs due to the water itself. There is a Dog Beach Dog Wash available to help rinse down pets after spending the day in the sand (it's located nearby, about two blocks from the beach itself).
Dog Beach Additional Information
Address: Dog Beach, 5156 W. Point Loma Blvd, San Diego
Hours: Dawn to dusk
Coronado Dog Beach
Coronado Dog Beach is noted as one of the best in the area. The beaches themselves are clean and inviting, and the waterfront views are fantastic, creating the perfect retreat for dogs and their owners. The area has many areas for relaxing by the water while dogs can easily dig in the sand.
One of the excellent features of this area is the water. Because Point Loma protects the area, it is more secluded, which means the waves are typically smaller than other beaches. There is a hose available to rinse off after some time in the sand. This off-leash area has a lot to offer, including being close to area hotels and restaurants, including some dog-friendly ones.
Coronado Dog Beach Additional Information
Address: Coronado Dog Beach, Ocean Blvd, Coronado
Hours: Dawn to dusk
Dog-Friendly Activities in San Diego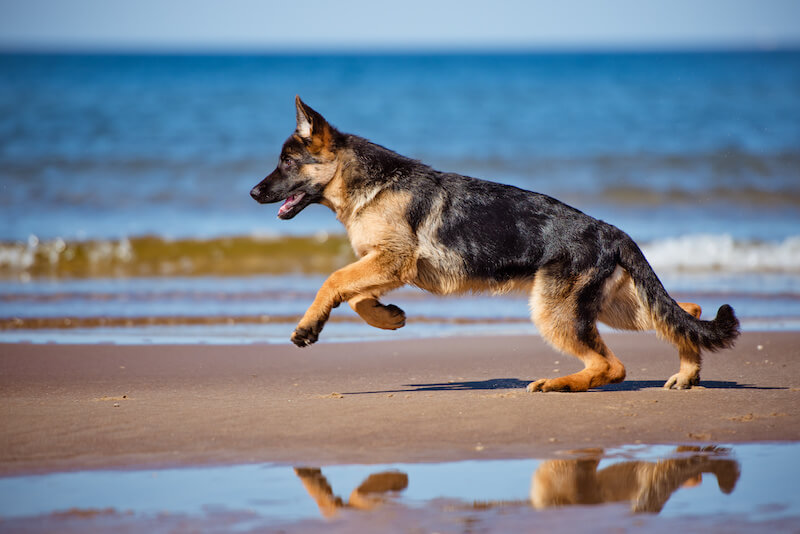 While dog parks are some of the best experiences here, there are plenty of others. Many dogs love the water, and as noted, some beach parks are the perfect place for that. Some rental companies offer gear for dogs nearby, such as lifejackets, though it is often best to bring them. It is not uncommon to see pet owners and their dogs on the beach doing yoga, going for a run in the sand, or kayaking. Renting a boat to take off on to spend the day in the water is an option ideal for many. Taking a boat ride along Mission Bay with a dog can be fun. There are paddle boats, fishing boats, sailboats, and powerboats available to rent for a few hours or all day.
It is common to see pets with their owners throughout much of the city. That includes the Gaslamp Quarter. It is not uncommon for people to walk along this area with dogs on a leash. Old Town San Diego State Historic Site and Presidio Park are great places to walk your dog.
Another fun experience is to take the dog on a hike. Dogs are welcome on many of the best trails in San Diego, including along the San Dieguito River Park area. Sunset Cliffs Natural Park and Batiquitos Lagoon are good trails for leashed dogs and their owners.
Dog-Friendly Restaurants in San Diego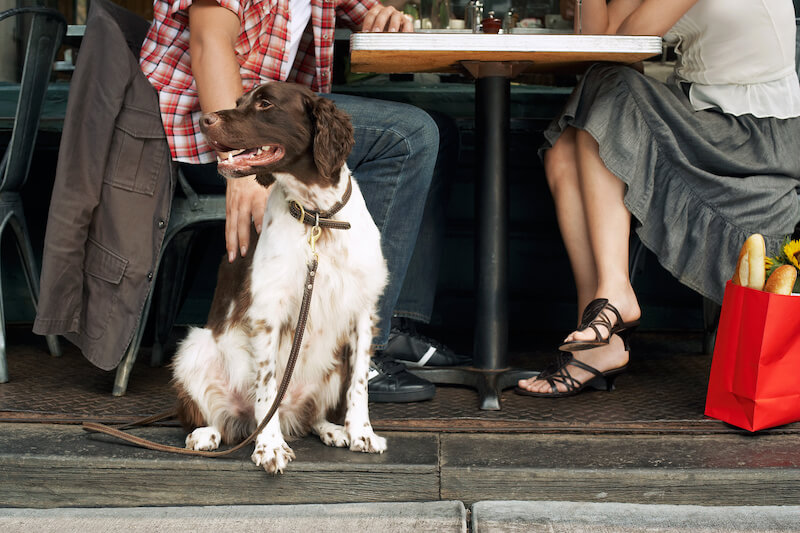 San Diego offers numerous outdoor restaurants that welcome dogs. For the well-behaved dog, there are a few must-choose dining establishments available.
Union Kitchen and Tap is an excellent choice for this. They are noted for their craft beer and fresh cuisine and offer pet-friendly meals. Pier Café is another option in the Downtown San Diego area and Gaslamp Quarter. It offers locally sourced high-end food, including seafood.
Another location to try out, this time in the Hillcrest neighborhood and Uptown area, is The Prado at Balboa Park. This location is an upscale space, but it offers brunch on the weekends on the patio, where pets are welcome. The food is fresh and inviting, too.
In the Mission Beach area, check out Backyard Kitchen and Tap. This is an American eatery that is laidback. There is a large outdoor area where dogs are welcome. There is a fire pit here, some cabanas, and an outdoor bar, creating the ideal experience for many. It offers a fantastic brunch, too.
For those in the Mission Valley area, check out Cosmopolitan. It is noted for its fantastic brunch on the weekends, though it has a lot of American cuisine throughout the day. This area has a large patio that allows dogs to dine with owners. Another option in this area is Bunz Burger Joint, which offers organic food and fantastic burgers. It has a modern and upbeat feel to it.
Dog-Friendly Shopping in San Diego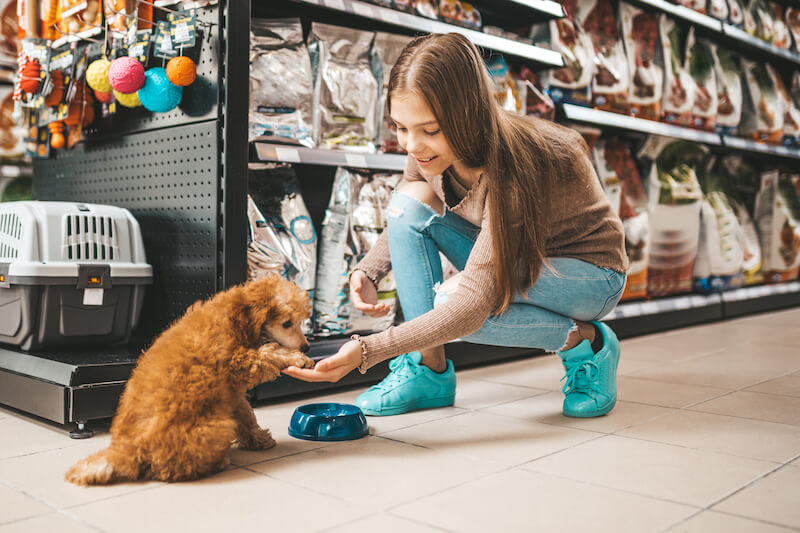 Dog owners who love shopping in San Diego will be pleased to find a variety of pet-friendly stores throughout the city. However, there are some significant areas to do some shopping that accommodate dogs. It is in these areas that individuals may have some real fun.
First, start with where to find some pet accessories and treats. The area has some pet boutiques ideal for finding toys, organic food, and more. One of the best is Muttropolis, noted for its luxury pet gifts and fun outfits. Another location is Paw Pleasers, a fun place for pampering pets who expect a bit of a higher quality treat. It is noted for its pet birthday cakes. Check out Dexter's Deli for those looking for a health food store designed for pets. It also is an excellent location for cat products, too.
There are many other locations perfect for pets. That includes Westfield UTC, which allows dogs in some of its stores as long as they are leashed and well-behaved. It may also be possible to bring dogs to Otay Ranch Town Center, where some outdoor areas are to explore together. It is good to call ahead to any location to inquire about bringing a leashed dog. Some areas have restrictions and limitations on these situations. While these locations are some of the most notable for being pet friendly, do not be afraid to ask to bring a dog into other locations, especially those that do not contain food.
Pet-Friendly Lodging in San Diego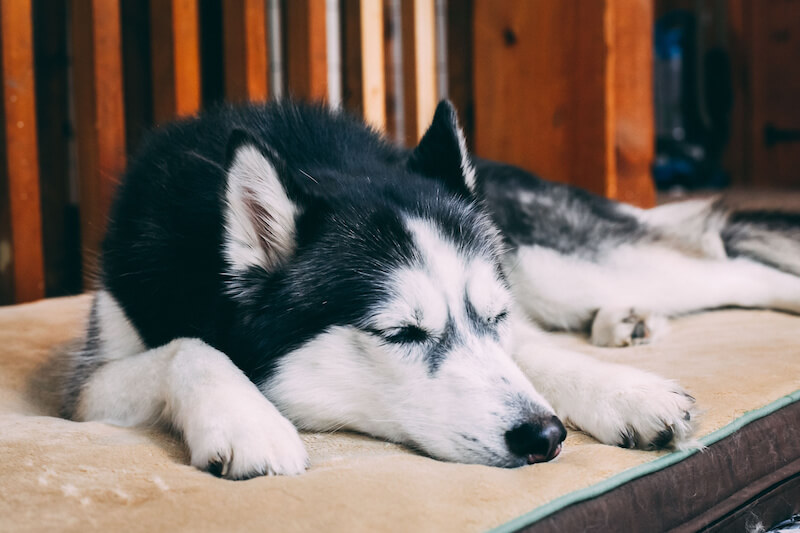 Finding pet-friendly lodging can sometimes be a challenge for those just visiting the city. However, San Diego is very much pet-forward, which means many locations offer this. Here are a few of the most notable hotels that welcome pets.
Homewood Suites San Diego Mission Valley is located on Camino Del Rio South. It allows dogs and cats up to 50 pounds. A maximum of 2 pets is allowed, and there is a $100 fee for pets. The area does offer a grassy area for pets to use.
Quality Inn San Diego Miramar is another option. It has a larger area outdoor for dogs to use. It allows no more than two pets at a time, including both cats and dogs. A $10 per pet per day fee is applied to the stay. Pets have to be less than 50 pounds to stay here.
La Quinta Inn and Suites San Diego Mission Bay is another option. They charge $20 per night for pets with a maximum of $40 per stay. There are no size restrictions on the dogs here, making it a good option for those who have a larger pet. However, having more than two pets in one room is not possible.
The Andaz San Diego is yet another option. It is a more elegant location. However, this location welcomes dogs and does not charge a pet fee for guests, making it one of the best options for dog owners.
Candlewood Suites San Diego also welcomes pets. It does have a $75 pet fee and a maximum of just one pet allowed within each suite. It only allows dogs and only those up to 50 pounds.
Dogs Love San Diego!
San Diego has much to offer homebuyers, from beautiful waterfront homes to sleek downtown condos. Yet, it is also a dog-friendly place where people can feel confident bringing their dogs with them since many restaurants, shops, and parks are available for exploration and adventures. San Diego's beaches, rich history, and community amenities make it an ideal place to live for people who love their dogs.
Looking for the perfect home in San Diego? Contact Beer Home Team of eXp Realty with San Diego Home Finder at (858) 465-7899 to get in touch with San Diego real estate agents who can help you find your San Diego dream home today.