How To Get Your Home Ready for Walkthroughs
Posted by Casey Miller on Monday, March 13, 2017 at 4:24 PM
By Casey Miller / March 13, 2017
Comment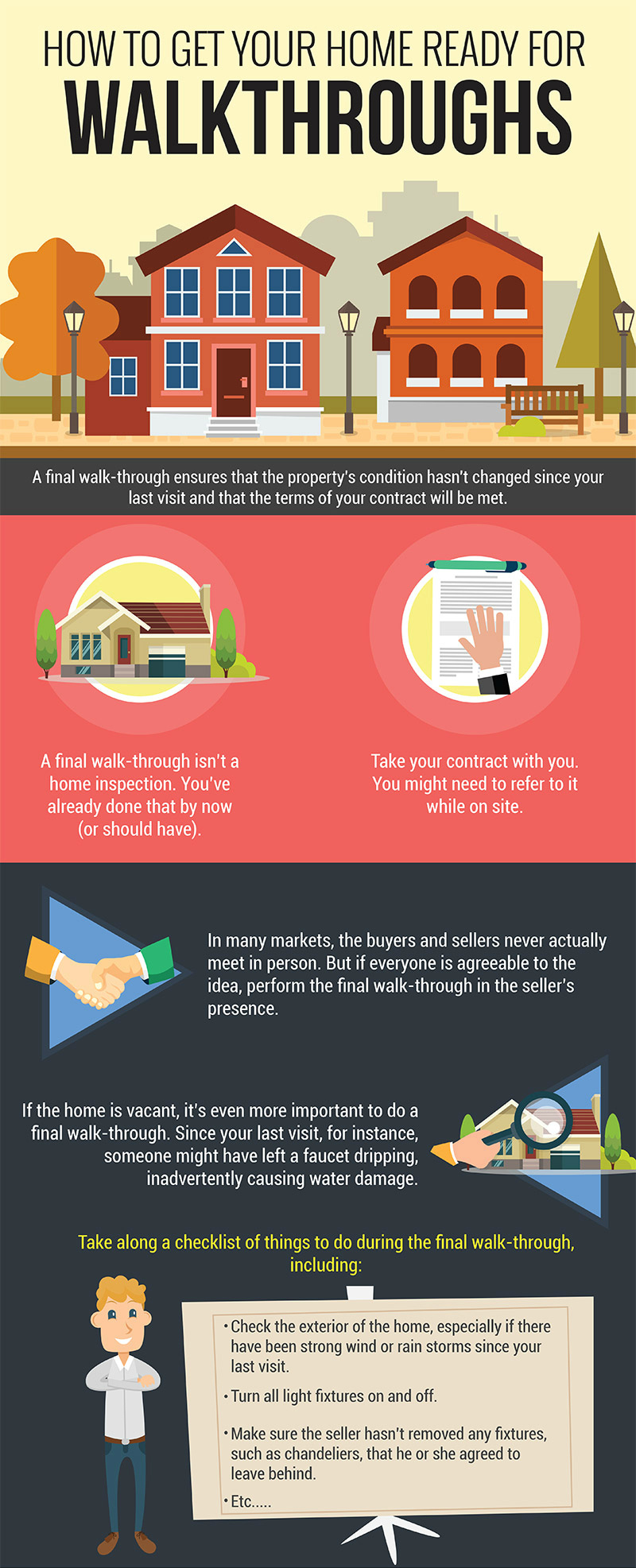 A final walk-through isn't a home inspection, you will have (or should have) already done that. Bring your contract with you. You may need to refer to it when you're on site.
In the San Diego market, the buyer and seller may never meet, but if both parties are agreeable to the idea, it's good to perform the final walk-through with the sellers present.
If the sellers have already moved, and the home if vacant, it's even more important to do a final walk-through. Since your last visit, for instance, someone may have left a faucet dripping, inadvertently causing water damage.
When you do the final walk-through, take a checklist with you. You'll want to check the exterior of the home, especially if there have been strong wind or rainstorms since your last visit. You'll also want to check all light fixtures by turning them on and off, and make sure the the seller hasn't removed any fixtures such as chandeliers that they had previously agreed to leave behind.
Doing a final walk-through is important after all, you don't want to spend the first weeks in your new San Diego home cleaning up or making unexpected repairs.