How a Trip to San Diego Helped Me Get Back on My Feet
Posted by Adrian Alonzo on Thursday, May 5, 2016 at 1:10 PM
By Adrian Alonzo / May 5, 2016
Comment
Story written by: Jennifer Scott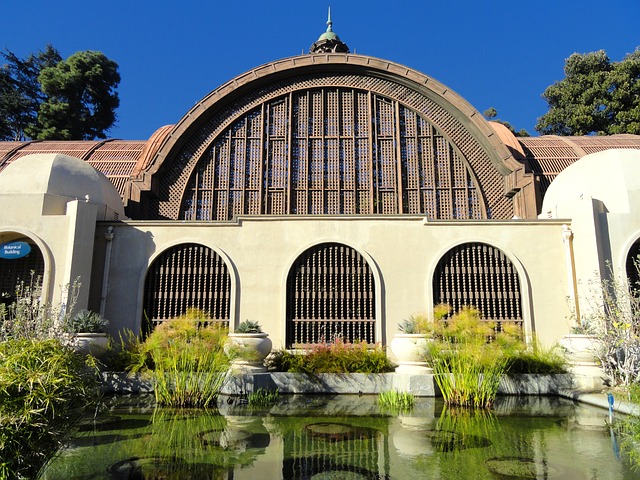 Recently, I was having a tough time bouncing back. The obstacles in my life had beaten me down, and it was difficult to find the motivation to get back on track. My good friend invited me to stay with her in San Diego to get some perspective, and since I'd never been to the west coast I excitedly accepted. Little did I know that the city would heal me in ways I couldn't imagine!
My introduction to the city started in the Gaslamp Quarter. This beautiful area was an ideal place to start my trip because it's easily explored on foot. I quickly became acquainted with the countless shops and cafés in the neighborhood, and couldn't believe what a friendly atmosphere it was. I'm normally somewhat reserved in unfamiliar places, but somehow I easily adapted. It was easy to break out of my shell in such an easygoing environment, and I met all kinds of interesting people.
After I'd had some time to adjust to my new surroundings, we took a trip to Balboa Park. My friend had instructed me to wear socks and sneakers, but when I asked why all she would say was that she was going to reintroduce me to my inner child. When we arrived, we went to a unique and amazing exhibit called Taping Shape at the Reuben H. Fleet Science Center, a crazy little habitat made out of packaging tape, shrink wrap, and colored lights. Though I was hesitant at first, I decided to dive in and explore. It was the most fun I've had in years! Instead of worrying about what others thought, I jumped and played like there was no tomorrow. It was liberating to just let go and have fun.
After our crazy tape adventure, we strolled across the park and happened upon the beautiful carousel. We decided to hop aboard. All the things that had been holding me back seemed to drift away on that ride, and I hopped off it feeling light as air.
My favorite part of the trip was our whale watching excursion. We saw dozens of dolphins and seals, but the most incredible sight was the humpback whales. Two of them breached at almost the exact moment, and I will never forget the vision of those beautiful, colossal creatures crashing into the water. My petty problems seemed miniscule compared to the daily obstacles these amazing animals must battle just to survive, and I left the tour feeling revitalized and ready to take on the world.
San Diego gave me the perspective I needed to get back on my feet and get my life in order. I was so inspired by my trip, I'm even considering permanently moving to the area! I never knew the power a single city could hold, but San Diego truly saved me and I will always be grateful.
Jennifer Scott is a lifelong sufferer of anxiety and depression. She created her website, SpiritFinder.org, as a platform for advocacy on opening up about mental health. Through the site, she hopes to share the types of steps and success stories that can help others realize their own power. When she isn't working on her website, she enjoys traveling, working with animals, and seeking out new friendships and adventures.