Home Selling: 5 Ways to Improve Your Negotiating Game
Posted by Daniel Beer on Friday, August 19, 2016 at 3:11 PM
By Daniel Beer / August 19, 2016
Comment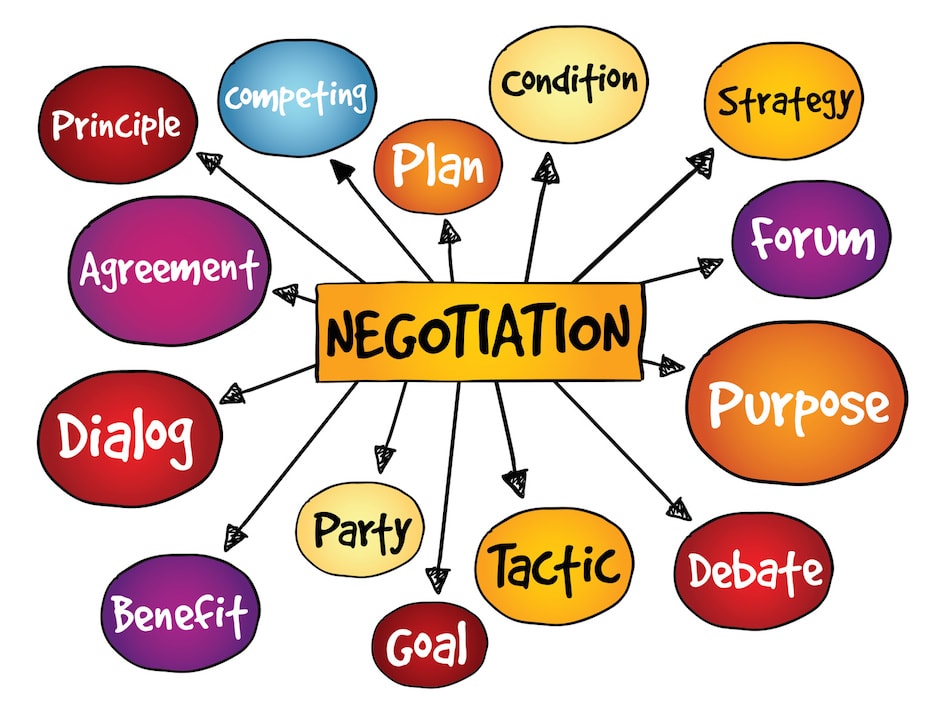 Chances are slim that a home buyer will take one look at your home and make an offer that accepts your terms at face value. Unless it's an exceptionally strong seller's market, much of the buying and selling process is negotiated, which means that your negotiating style, and your real estate agent's negotiating skills, could affect the terms of the sale.
These five tips will help you improve your approach to negotiation when selling your home, so that you can form a good working relationship with the buyer and get the best price & terms.
1. Prioritize Your Expectations
Start by listing your home selling expectations and prioritizing. You have a sense for what you want from the sale, but your documented expectations should be based on:
the real estate market conditions in your area
the location & condition of your home
how quickly you need to sell
the impression buyers will have of your home compared to others
Talk to your real estate agent about the market in your city and specifically your neighborhood. Be up-front about your needs, so that your agent can help you price the home to meet them. You get the final decision on accepting offers, rejecting them or making counter-offers, but your agent will also make recommendations. Ask your agent about preferred methods for negotiation, and follow them.
2. Keep a Businesslike Perspective
For buyers, this is purely a business decision. In order to get the best deal, you must do the same, and do your best to keep emotion out of the equation when negotiating gets challenging. Yes, this is your house and you have put a lot of work into it to get it ready for sale, not to mention the many happy years you spent there. But, this means nothing to most buyers, who are simply looking to get the best purchase price possible.
Buyers will almost always offer lower than your list price, despite the home being priced appropriately. Keep this in mind as you enter contract negotiations, so that you do not lose sight of the end goal - which is obviously to "sell."
3. Make Counter-Offers
Some experts suggest that when receiving "lowball" offers, the seller should not make counter-offers, because it may make the seller appear weak. This assumption depends too much on the type of market you are in.
For example, if you are in a strong seller's market and you receive multiple offers the day you list your home, you can probably accept whichever one you like or even get a bidding war going. However, even in this instance, it makes sense to thoroughly compare both the price and terms of every offer before accepting one and rejecting the others.
Before you make a counter-offer, be sure that you are ready to enter negotiations with this buyer. The offers and counter-offer process is often a delicate one, especially when there is more than one interested buyer. Be sure to consult with your agent regarding protocols and deadlines for producing & accepting counteroffers. Many experts recommend shortening counteroffer deadline to prompt a quicker decision, but you should ask your real estate agent if it makes sense for your particular situation.
4. Get Expert Advice Before Rejecting Offers
You start the home selling process with a rock-bottom number that is the least you will accept for your home. If you get a lowball offer that is less than your lowest acceptable number, your gut instinct may tell you to reject it out of hand. However, the wisdom of this decision depends on where you are in the selling process.
If you just listed your home for sale a couple of weeks ago and you are not desperate to sell, your agent may suggest rejecting the offer. On the other hand, if you have rejected previous offers, and/or your home has been on the market for months, you may first need to revisit your expectations for the transaction. Chances are however, if this is the case... your agent will likely bring up this issue before you do!
5. Look for Compromise
It is unlikely that you will receive an offer that exceeds your expectations in every way, so you should consider all aspects of each offer as a way to determine the best compromise between you and the buyer.
For example, you may get two offers with varying details. The offer of more money comes from buyers whose purchase is contingent on the prior sale and closing of their existing home. The other buyer offers less money, but is pre-approved for a loan, has a higher down payment, and is not contingent upon the sale of a previous home. It is up to you to decide which offer is the better one to accept, but carefully review the possible scenarios with your real estate agent prior to moving forward.
Negotiating with buyers for your home may be a more stressful part of the home selling process. With these tips, you can avoid harming the sale, and perhaps even get a better deal in the end. #hw