High Rise Condos vs. Low Rise: Which Building Type Would You Live In?
Posted by Daniel Beer on Wednesday, June 15, 2022 at 11:54 AM
By Daniel Beer / June 15, 2022
Comment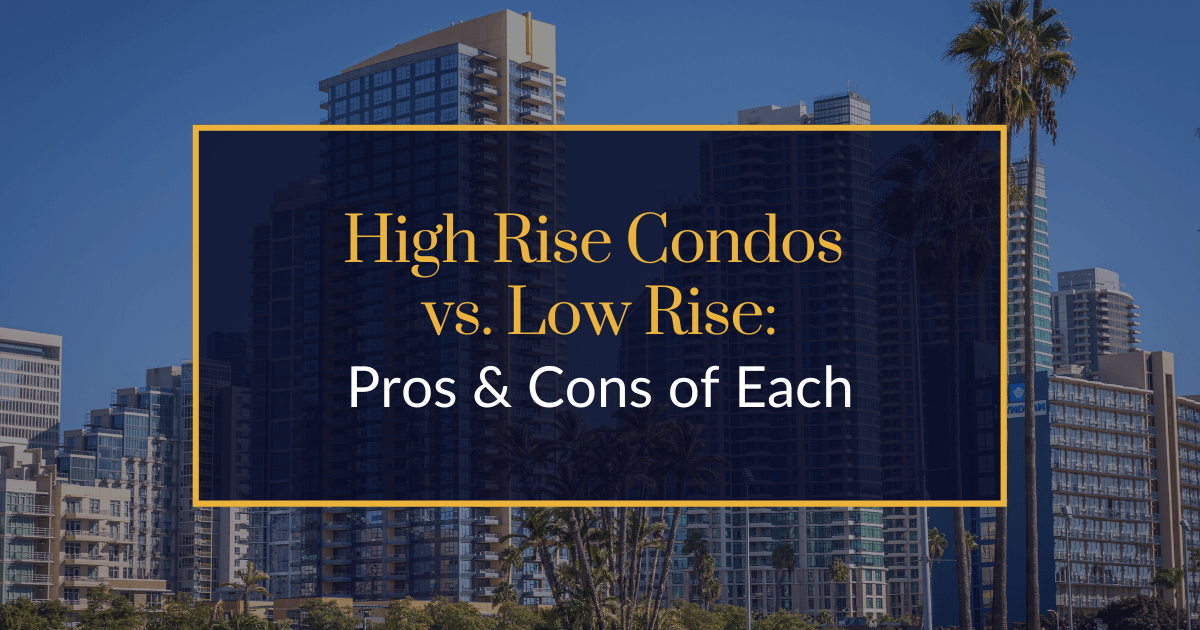 Condominium communities are widely popular in major cities and are gaining a stronghold amid suburbs and moderately sized towns. Condos appeal to many people, including first-time buyers, those looking to downsize, and anyone investing with a budget.
Buying a condo raises the question of whether a low-rise or high-rise condo best fits the buyer's lifestyle and preferences. Keep reading for some essential starting points to consider when determining if a high-rise condo or low-rise condo is best for you.
Differences Between High-Rise & Low-Rise Condos
High-rise condos and apartments refer to properties with a certain number of stories that reach a certain height. While these ranges vary in different countries, in the United States, structures must be seven stories or higher to qualify for high-rise status.
In the realm of short-rise condos, they aren't taller than four stories and are sometimes referred to as mid-rises. In some states, they are more widely known as garden apartments.
Both high-rises and low-rises have pros and cons, which means one type may be more conducive to the buyer's preference. Take a look at the benefits of each to help get closer to finding which kind of property might be the better choice for your home investment.
Benefits of the High-Rise Life
High-rise condos have several perks that some low-rises may not typically have. High-rises are often in urban areas, generally very close to the city center.
Due to a denser population than in the suburbs, owners might have reduced travel times to nearby shopping, dining, attractions, and employment. It may be possible to get to places without a car in walkable and bike-friendly communities.
One of the primary appeals of living in high-rise condos is their tendency to offer stunning views of the city and landscapes below. Making use of floor-to-ceiling windows and open floor plans is typical in high-rise condos, allowing occupants to soak in glorious sunrises and sunsets while having a bird's eye view of the neighborhood.
While low-rise condos may only feature flights of stairs, a high-rise condo community will have at least one elevator for residents to use. Some larger properties have several service elevators and freight elevators to ease moving or replacing furniture when needed.
Another excellent component of living in a high-rise community is that they will likely have a private maintenance team on staff. High-rise condo owners won't need to go far or make several calls for repair requests should an emergency arise like a busted pipe or HVAC failure.
What to Love about Low-Rises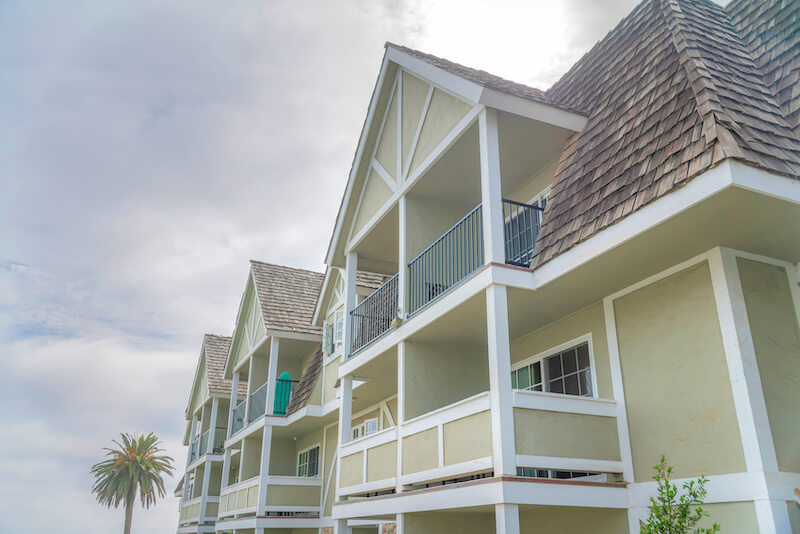 While high-rises often thrust owners into the excitement of the city center, low-rise condos are often the preference of those who prefer a smaller, quieter community. They offer a few perks worth considering when shopping for a condo. Here are some key points buyers who opt for low-rise condos can enjoy.
Those who enjoy a smaller community will adore life in a low-rise condo. These neighborhoods tend to have more character and personality. Furthermore, it's easier for residents and management to pay attention to the property's condition versus a large high-rise community, meaning renovations and improvements are more feasible in low-rise condos.
Because the community is smaller, owners will likely encounter other residents much more easily than in a high-rise condo environment. Tenants often embrace their community and make friends with neighbors. These efforts are simplified when there aren't hundreds of individuals to contend with in the neighborhood.
Another benefit of living in a low-rise is that they are often in quieter parts of the city or the suburbs, usually equating to a calmer atmosphere. This makes it easier to relax and have more access to the community's shared amenities and common areas.
Speaking of amenities, while high-rises are more expansive, there are often more of these conveniences in a low-rise condo setup. This is because they are laid out with more open space between connected units and expansive common space centrally. Residents can enjoy perks such as:
Clubhouses
Communal kitchens
Fitness centers
Pools & spas
Laundry rooms
Additional parking
Of course, amenities will vary between properties, and luxury low-rise condos may offer more private amenities.
Low-rises are often close to neighborhood streets, so it simplifies getting to and from the home to the car. Some communities may be proximal to a few conveniences within walking or biking distance.
Living in a Low- or High-Rise Condo
The only question is, "How high in the sky do you want to live?" Choosing between a high-rise condo and a low-rise condo is often a matter of budget and the type of lifestyle the buyer is seeking. Taking personal tours of both condo types and peeking at the amenities is sure to help in making a final decision.