Get Your Outdoor Space Ready For Summer With These 9 Tips
Posted by Daniel Beer on Wednesday, April 21, 2021 at 7:10 AM
By Daniel Beer / April 21, 2021
Comment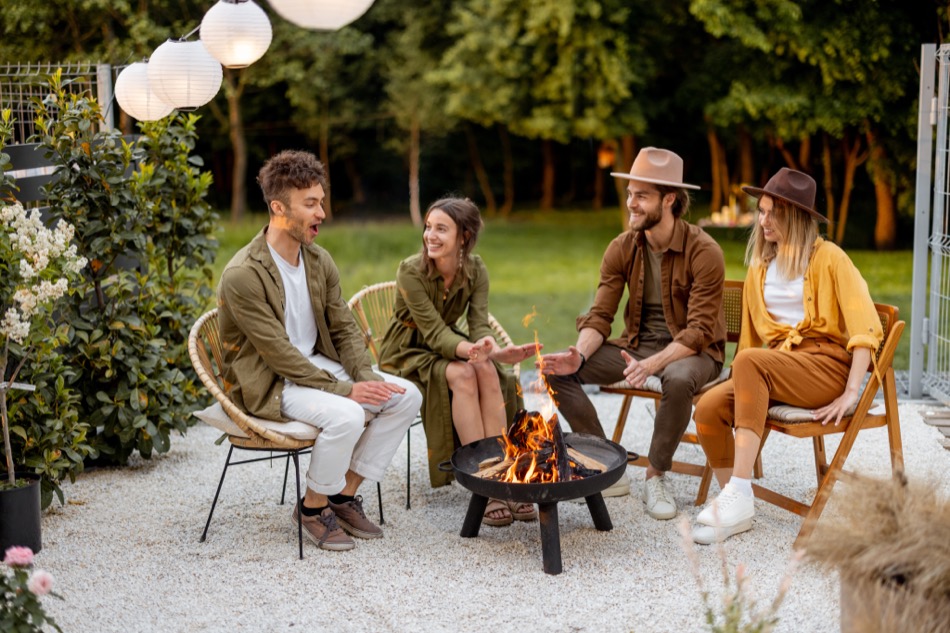 The days are getting longer, the temperature is slowly edging higher, and summer is here. If you're not already, you're probably looking forward to barbecues, parties, luaus, and all-around outdoors fun in the summer sun. We're talking backyard games of bocce, cookouts, and partying around your swimming pool.
Want to get your home summer-ready? Here are the things you should start doing today so you can make the most of the summertime with your guests.
Stock Up on Essentials
If you want to be the homeowner with the most this summer, you need to make sure you have all the seasonal essentials ready. Even if you're only planning on a small-scale get-together, you should stock up on paper plates, cleaning supplies, and toilet paper. Don't forget to make sure you have enough beach towels, suntan lotion, and anything else to make sure your guests are comfortable.
Let There Be Lights
Get your backyard ready for those long summer nights with some lights. You don't want million-lumen spotlights or anything, but rather some elegant mood lighting to brighten things up in your backyard. You can line up some outdoor solar lights down your driveway or up the garden path for a lovely lit entrance, and they won't even add a cent to your electricity bill.
Throw Some Shade
As much as we're all craving warmth from the summer sun, it's important to have some shade. You want to cook the food, not your guests. The ideal solution for shady seating or dining areas is a solid roof over a nice deck. If you don't already have somewhere shady like that in your yard, you might want to find a big umbrella to reflect the sun's rays.
Too Cool for Pool
When thinking about backyard entertaining during summer, a beautiful blue swimming pool immediately comes to mind. Sure, you can still love your pool in winter, but summertime is where it's really at. So, start getting all your pool needs organized today so you can relax and have fun when friends are over.
Beauty on the Outside
Is there paint peeling from your fence? Is your deck looking dingy? Or maybe your patio is falling over? Well, you'll have to break out some elbow grease and give your outside entertainment area a little touch-up. Experts actually claim that exterior painting should be done every 5-7 years, too.
License to Grill
I think we can all agree that one of the best things about summer is breaking out the barbecue. Unfortunately, most barbecues don't get much love during the chilly winter months, so make sure you get it out and give it a thorough scrub down before summer comes. Next thing you know, you'll be charring up some juicy burgers and perfectly grilling veggies.
No Flies on You
It's not just us humans who love being outside in summer. There are always some pesky pests showing up uninvited and buzzing around. The best way to ward off mosquitoes and flies is to put some citronella tiki torches around the yard. Alternatively, there are some super stylish tabletop candles available that can add to your exterior décor nicely.
Get Fired Up
A fire pit is such a versatile outdoor feature. Not only can it warm you up in winter, but it can also provide atmospheric light in summer and cook food year-round. Done right, a fire pit added to your outdoor space can upgrade the look of your backyard—as long as you put a bit more thought into it than simply digging a hole in the ground.
Flower Power
Speaking of digging, winter is the time to get your landscaping right. You don't even need a professional, either. Put on gardening gloves, dust off your little spade, and plant some summer flowers to add in some pops of color. Then clear out the fallen leaves from garden beds, pull up any dead shrubbery from the yard, and touch up the rough edges of planter boxes.
Ready to Prepare Your Home for Summer?
Whether you need to stock up on essentials or add some flowers to your landscape, these nine ideas will make your home a summer-ready property. Get started on these tasks today and start planning the summer fun that will soon follow.