6 Best Wineries in Escondido: Experience Escondido Vineyards & Wine Tastings Near San Diego
Posted by Daniel Beer on Thursday, December 8, 2022 at 8:17:51 AM
By Daniel Beer / December 8, 2022
Comment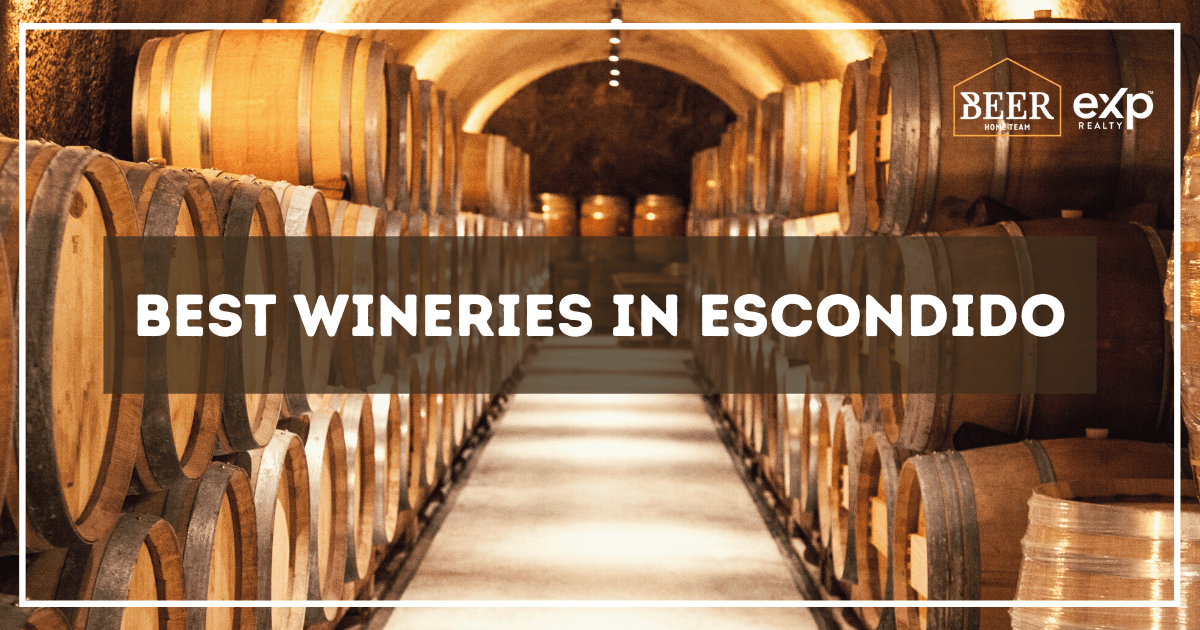 Napa Valley may get more headlines for its wine country, but the city of Escondido has nearly two dozen award-winning wineries. The area's wine tradition began in the 1700s, and Escondido wineries are still thriving today, thanks to the city's mild Mediterranean climate conducive to various varietals of grapes. The hillsides in the San Pasqual Valley are dotted with vineyards that produce tasty wines in every style. Ready to try the best of the best? Here's your guide to the best wineries in Escondido.
Forgotten Barrel Winery
The Forgotten Barrel Winery is located in the Felicita neighborhood of Southwest Escondido. It was one of the first official vineyards established in Southern California in the 1880s. Although it has changed ownership a few times, this winery still grows grapes in a field right in the middle of a residential neighborhood. They also import grapes and fruits from different parts of California.
The facility has a wine-tasting room where they serve food and more than 25 types (and one brandy). People are welcome to bring well-behaved, leashed dogs with them. Group reservations for up to 25 people can be accommodated, and the site can also be rented for weddings. The Forgotten Barrel has a quarterly wine club that people can join to have three bottles of premium wine shipped to them in March, June, September, and December.
Some of the wines produced by Forgotten Barrel include:
Tannat: Dark fruit, plums & spice
Harmony: Muscat, Viognier & Sauv Blanc
Rosalita: Notes of pomegranate & strawberries
Area 5150: Syrah, Tempranillo, Sangio, & Zin
Mayhem: Lagrein & Syrah
Hungry Hawk Vineyards & Winery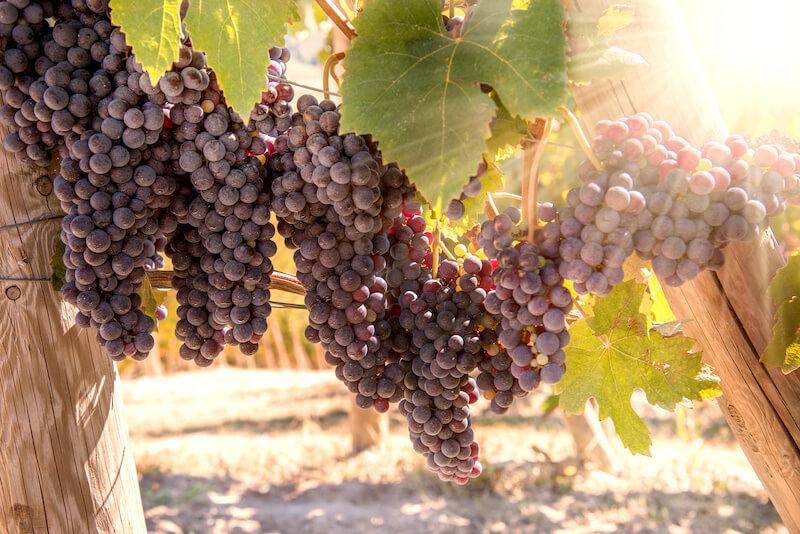 Nestled behind hidden luxury homes in the East Canyon neighborhood, the Hungry Hawk Vineyards & Winery grows 15 red and white wine grapes. The 10-acre estate winery was founded in 2014 by Jeannine and Ed Embly, and every year they release 25 different wines at their estate tasting room. Tastings happen Friday through Sunday from noon to 6:00 p.m.
Hungry Hawk's wine club is called the Thirsty Kettle Club. They send out four bottles of signature wine at a 20 percent discount three times per year, in the spring, summer, and autumn. Club members get complimentary tastings for themselves and guests at the Hungry Hawk tasting room, and a 15 percent discount on all bottle sales of wines. Party celebrations for club members happen on the grounds three times yearly, and complimentary food and wine are served. All bottles are 20 percent off at members-only parties.
Some notable wines from Hungry Hawk Vineyards include:
Estate Chardorino: Barrel fermented in 4-year-old oak
2019 Estate Queue Rouge: Bright red cherry and red plum
2019 Estate Super Tuscan: Red blend with aromas of sour red cherry and tangerine peel
2019 Rock Ridge Carmenere: Dark berries, mocha, and black pepper
2018 Alcyone Harmony: Dessert wine with hints of peaches and tangerines
Espinosa Vineyards
Espinosa Vineyards is located on in the San Pasqual Valley near East Escondido. The property has been a winery since the early 1990s and was beautifully rebuilt after an unfortunate fire in 2007. Roberta and Noelle Espinosa use their own grapes and select fruit from other regions in California to make their wines.
The winery has a bar serving tastings, glasses, and bottles, which visitors can enjoy at shaded tables beneath some Ponderosa pine trees. They prefer reservations, but people are welcome to show up unannounced. People are welcome to bring snacks or a picnic, but the family-owned business expects everyone to pick up their trash before leaving.
Some of the signature wines crafted by Espinosa Vineyards include:
2018 Reserva Especial: Barrel-aged white wine
2017 Pinot Noir: Dark red with hints of cherry, dried flowers, and musk
2016 Vin Rouge: Cabernet sauvignon and Malbec
2017 Tempranillo: Plum, ripe cherry, tobacco, and spice
2017 Syrah: Blackberry, tar, and a hint of gaminess
Belle Marie Winery
The Belle Marie Winery is located off I-15 in North Escondido. This boutique winery and tasting room features a French-style castle situated on 3.5 acres for its event center. Private events like charity dinners, weddings, corporate events, and elegant winemaker meals take place in the castle. Belle Marie first opened in 2000 and today produces more than 20 wines per year, sourced from grapes and other fruits from San Diego County to the Sierra Foothills in Northern California.
Joining the Belle Marie Vintage Club allows members to receive four shipments of three signature bottles of wine each year. Shipments go out in mid-February, early May, August or September (weather permitting), and early November. Each shipment is for a flat fee of $59 plus tax. Members get complimentary wine tastings with up to two guests, priority invitations to special events, and members-only access to limited editions of wines.
Some of the wines produced by Belle Marie include:
Screaming Chief 7th Alarm Grand Cuvée: Morello cherry, clove, and dried rose petals
2017 Petit Verdot: Rich, thick and dark varietal
2019 Cinq Diamante: Blend of 5 red varietals
2021 Reisling: Peaches, apricots, honey, and melons
2021 Golden Rose: Golden hued with delicate fruit flavors
Orfila Vineyards and Winery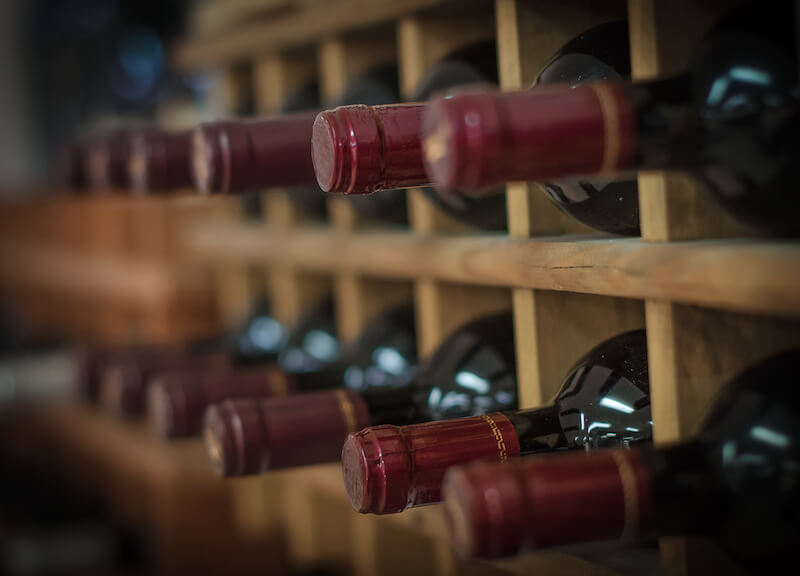 Orfila Vineyards and Winery are located just east of the Westfield North County Shopping Mall in South Escondido. This estate has a tasting room and a patio that overlooks 70 acres of vines, just 15 miles from the Pacific Ocean, and the sea breezes make for optimal grape-growing weather. They also have a family-friendly picnic area, and kids are welcome with an accompanying adult. Orfila has been open since 1994 and has won more than 1,300 medals in national and international wine competitions.
Owl boxes are strategically placed on the estate for barn owls to roost in the fall and nest in the spring. The owls serve as pest control, and Orfila's official wine club is the Owl Club. Members receive four shipments of selected bottles in February, May, August, and October. Members can show up for ten complimentary tastings per month, and they receive priority invitations for themselves and up to three guests for the annual Orfila Grape Stomp event.
Some signature wines from Orfila include:
2021 Sparkling Dionysus: Star fruit, vanilla cream, and citrus blossom
2021 Vermentino: Jasmine, poached pear, saline
2019 Merlot - Estate: Dark cherry, chocolate, and baking spices
2018 Syrah - Estate: Bright fruit, baking spices, and cocoa
NV Late Harvest Syrah: Sweet dessert wine with cherry and red fruit
Cordiano Winery
Cordiano Winery is situated in the hills of Highland Valley in Southeast Escondido. Gerardo Cordiano founded it in 2000, and the winery produced its first public wines in 2008. The winery hosts weddings/private parties for 25 to 50 guests and offers catering with freshly prepared food and wine.
The winery has a kitchen open Wednesday and Thursday from noon to 6 p.m. and Friday through Sunday from noon to 7 p.m. For food, the winery serves a full range of Italian appetizers, pizza, pasta, and desserts. More than 20 crafted wines from Cordiano Winery are also on the menu, and bottles are available to take home. Diners can also ask about the vineyard's wine club.
Some signature wines from Cordiano include:
Settebello: Blend of seven wine varietals
Sangiovese: Red cherry and plum
Primitivo 2015: Blueberry and fresh figs
Pinot Grigio 2017: Apple and passion fruit
Moscato 2018: Peach and orange blossom dessert wine
Discover Escondido's Best Wineries
These are just a handful of the great wineries that can be found in and around Escondido, and driving around wine country and seeing the rows of grape vines in season is a delight. Living in Escondido allows one to enjoy a countryside setting just 15 miles north of all the fun things to do in San Diego. From its arts centers in downtown and these wineries, there are plenty of places to explore in Escondido.
Looking for the perfect home in Escondido? Contact Beer Home Team of eXp Realty with San Diego Home Finder at (858) 465-7899 to reach real estate agents who can help you find your Escondido dream home today.