Del Sur Elementary School Receives National Blue Ribbon Award by U.S. Department of Education
Posted by Daniel Beer on Tuesday, November 4, 2014 at 12:05 PM
By Daniel Beer / November 4, 2014
Comment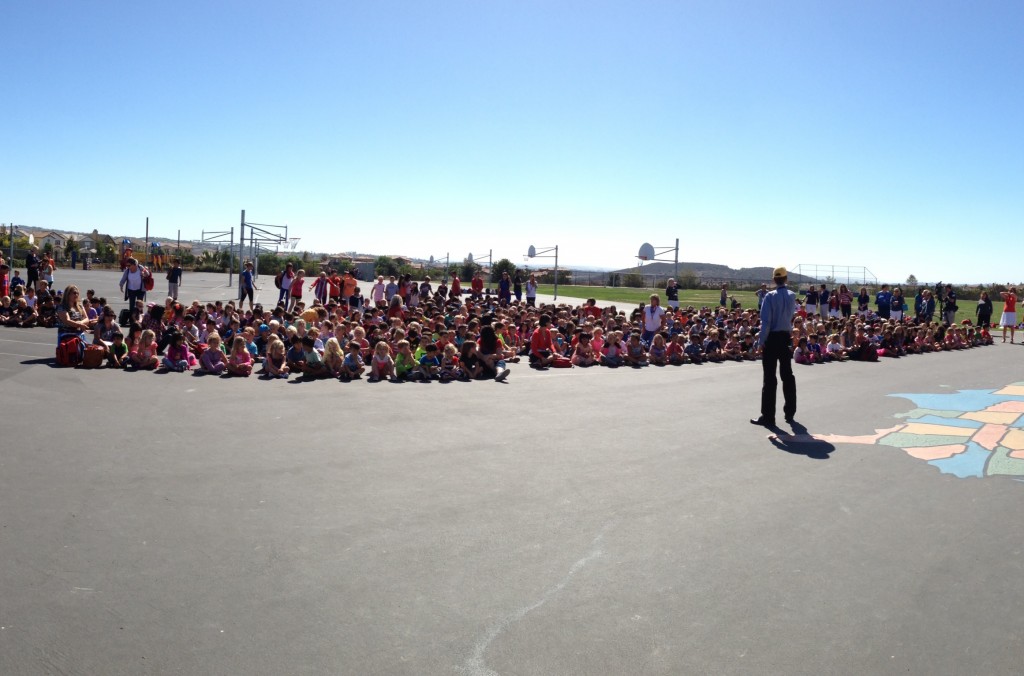 The Poway Unified School District is one of the top rated school districts in the state of California. This was further validated by Del Sur Elementary School being named a 2014 National Blue Ribbon School by U.S. Secretary of Education Arne Duncan on September 30. Del Sur Elementary School's Principal Doug Johnson revealed the news in a surprise assembly for students, staff and parents to celebrate the announcement.
Del Sur Elementary is the stand alone school in San Diego County, and only one of 337 schools in the country to receive such a distinction for 2014. The U.S. Department of Education's National Blue Ribbon Schools program was established in 1982 to recognize schools across America for their overall academic excellence or for making progress in improving student academic achievement levels. To date the program has honored approximately 7,900 schools across the country.
The National Blue Ribbon Schools Program honors public and private elementary, middle and high schools nationwide based on their dedication to nurture students accomplishing high learning standards or making outstanding improvements in closing the achievement gap between some student groups.
Superintendent John Collins will attend the recognition ceremony November 10 and 11 in Washington, D.C., where all 2014 National Blue Ribbon Schools will be honored by the Department.
Del Sur Elementary School is built on the hard work of the staff that has developed a highly personal education for more than 725 students since its opening in August 2008 to serve families in the newly planned communities.
"It's our tight relationships. We really are dedicated to every kid and we analyze their particular needs and have academic programs in place that we tightly monitor," said Johnson. "The staff meets incessantly as collaborative groups and is not afraid to try new techniques and share information."
Additional honors for Del Sur Elementary include being named a 2014 California Distinguished School, and repeatedly achieving top Academic Growth Performance Index (API) scores, including top scores among all Poway Unified schools in 2013.