Condo or Single-Family Home? 5 Reasons Condo Ownership May Be For You
Posted by Daniel Beer on Friday, April 29, 2022 at 11:39 AM
By Daniel Beer / April 29, 2022
Comment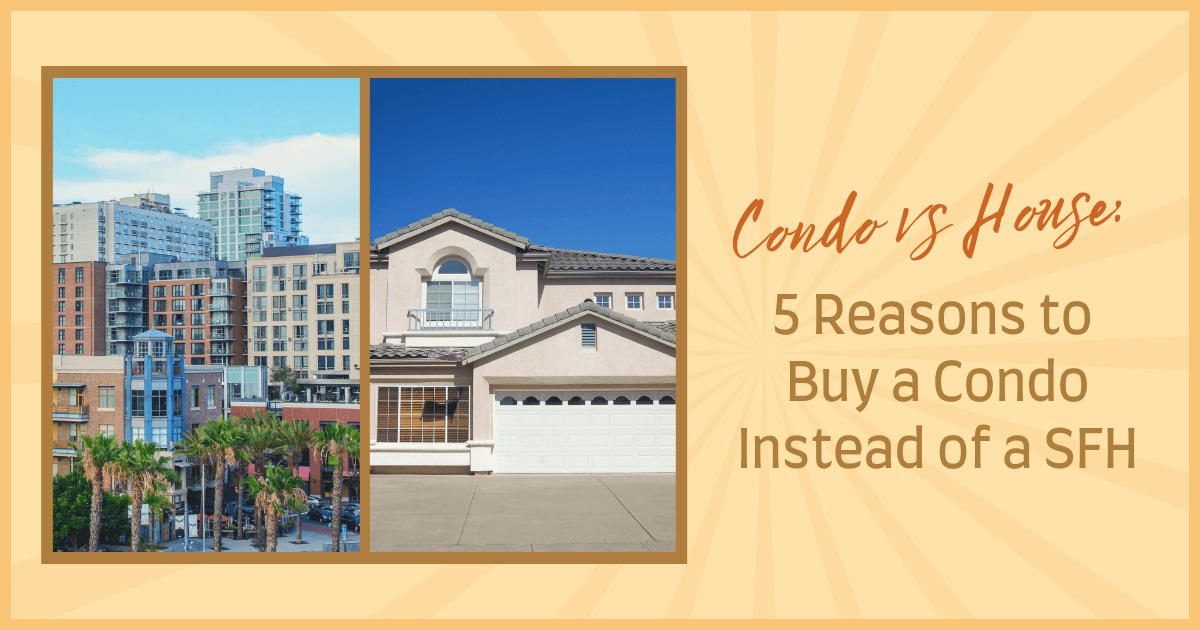 Living in downtown condos comes with many perks, but how do condominiums stack up against single-family homes? From lower costs and fewer maintenance tasks to luxury amenities and convenient locations, there are many reasons to invest in condos for sale. Common myths about condos may lead people to believe that they're less lucrative than single-family homes, but expert info suggests that they can be an excellent option for first-time buyers and seasoned investors alike. Keep reading to learn about five reasons that condos may be a better choice for some homebuyers than a single-family home.
Condos Can Be Less Expensive
Generally, condos cost less than single-family homes to purchase, insure, and maintain. Condos in some markets may be pricier than single-family homes in others, but they are usually the less expensive option within the same market.
Condos come with a lower price tag than houses because they usually have less square footage and fewer spaces the owner has responsibility for maintaining and insuring. Ownership boundaries for condo investors only include the unit's interior and perhaps an outdoor terrace, while the condo's COA handles landscaping and insurance for the building's roof and exterior walls.
Meanwhile, the owner of a single-family home must maintain and buy insurance for their entire house, including its roof, foundation, and any other structures on the property, such as a detached garage or in-law suite. Furthermore, single-family homes often come with higher property taxes because of their additional property. Thus, condos can save homeowners money upfront and over time.
Condos Require Less Maintenance
Maintenance responsibilities are one of the most significant differences between owning a condo instead of a single-family home. Condos come with drastically fewer maintenance responsibilities relative to single-family homes because the condo association handles the condo's exterior, shared spaces, and some limited common elements.
While condo owners must maintain the interior of their units, owners of single-family homes are responsible for that and much more. In addition to the home's interior fixtures and appliances, homeowners must care for their home's exterior and the property it sits on. Maintaining a single-family home can require various tasks, like reshingling the roof, cleaning the gutters, painting the exterior, mowing the lawn, pruning plants, raking leaves, or shoveling snow.
For condos, these tasks are usually the responsibility of the condo association. COA dues go towards paying for this maintenance. Meanwhile, homeowners who don't want to perform these maintenance tasks themselves will need to hire an outside service, which can be more expensive than condo owners sharing the cost. While condo owners don't have as much room to customize as single-family homeowners, they're still free to implement unique condo decorating tips that save space.
Condo Communities Often Have Great Amenities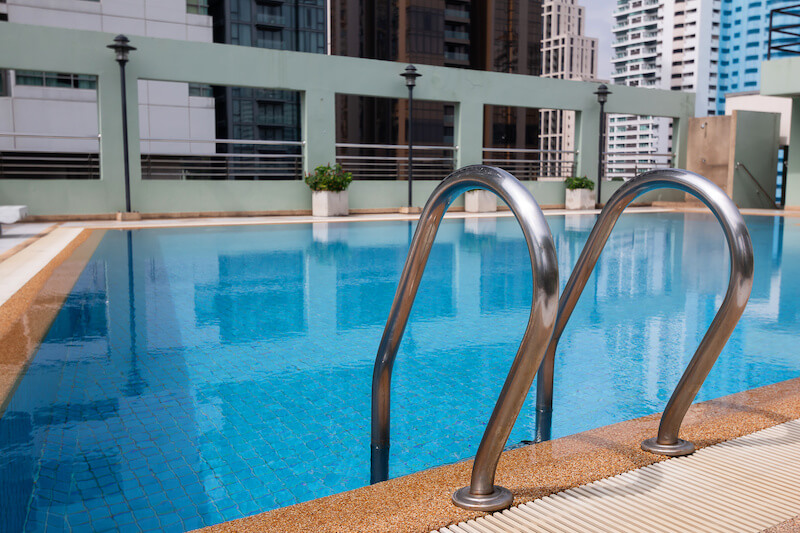 Community amenities are one of the many perks of condo living. Many condo communities offer on-site clubhouses, shops, and recreational facilities like pools, spas, gyms, tennis courts, golf courses, playgrounds, parks, and trails.
Living in a condo provides quick and easy access to these amenities at a reduced cost compared to living in a single-family home. High-rise condos often boast facilities within the building, with many offering rooftop amenities like pools or gardens where residents can relax while enjoying incredible views. COA dues help pay for these on-site amenities, allowing the community to share the cost of their installation and maintenance.
On the other hand, amenities for single-family homes will vary from neighborhood to neighborhood. Neighborhoods with an established COA may have a great variety of community amenities, but others may not have any. If they want private facilities like a pool or gym on their property, they'll need to fund it and secure any necessary permits on their own. They'll also have the responsibility for maintaining it themselves.
Condos Encourage a Sense of Community
Living in a condo provides excellent opportunities for social interaction due to shared spaces and proximity to neighbors not found in single-family homes.
Shared hallways, parking lots, and mailrooms allow condo residents more opportunities to interact throughout their daily lives. Meanwhile, single-family homes often come with private yards and driveways that create distance between neighbors.
Condo neighborhoods are considerably more dense than neighborhoods comprised of single-family homes. This high density allows for more opportunities to interact and means there are more neighbors to befriend.
Living in a condo can also make it a breeze to find neighbors with similar interests. Community amenities like gyms, pools, and tennis courts provide great opportunities to connect with other residents while getting some exercise and having fun.
Many condos also offer spaces to entertain guests, such as community clubhouses, meeting rooms, and even rooftop terraces or parks. Some of these are always open to the community, while others offer reservations for private events.
Condos Are Often Closer to the Action
In addition to their various on-site amenities, condos often provide quick access to attractions like restaurants, shops, entertainment venues, cultural centers, and recreational facilities.
Many condos are in densely-packed city centers or trendy walkable neighborhoods, allowing residents to enjoy many of the benefits of city life without the long commutes associated with suburban living. With plenty of businesses and other attractions just blocks away from many condos, waiting in traffic can become a thing of the past.
Banks, post offices, local restaurants, parks, and more are often just a short walk away from the condo complex. Additionally, these centrally-located condos are rarely far from transportation options like subway stations and bus stops, which can provide access to even more parts of the city.
Meanwhile, single-family home neighborhoods are less likely to be so close to these types of things. These neighborhoods often have fewer attractions within walking distance, which may require a greater reliance on cars and other forms of transportation. This greater distance also tends to result in longer times behind the wheel. However, master-planned neighborhoods typically have access to more amenities.
Choosing the Right Kind of Home
There are many things to consider before buying a condo. After all, homebuyers want to get the most out of their investment. Condos offer various advantages over single-family homes, but both home types are great choices that appeal to different wants and needs.