Charity Day - Sales Development Rep
Posted by Casey Miller on Tuesday, July 18, 2017 at 4:01 PM
By Casey Miller / July 18, 2017
Comment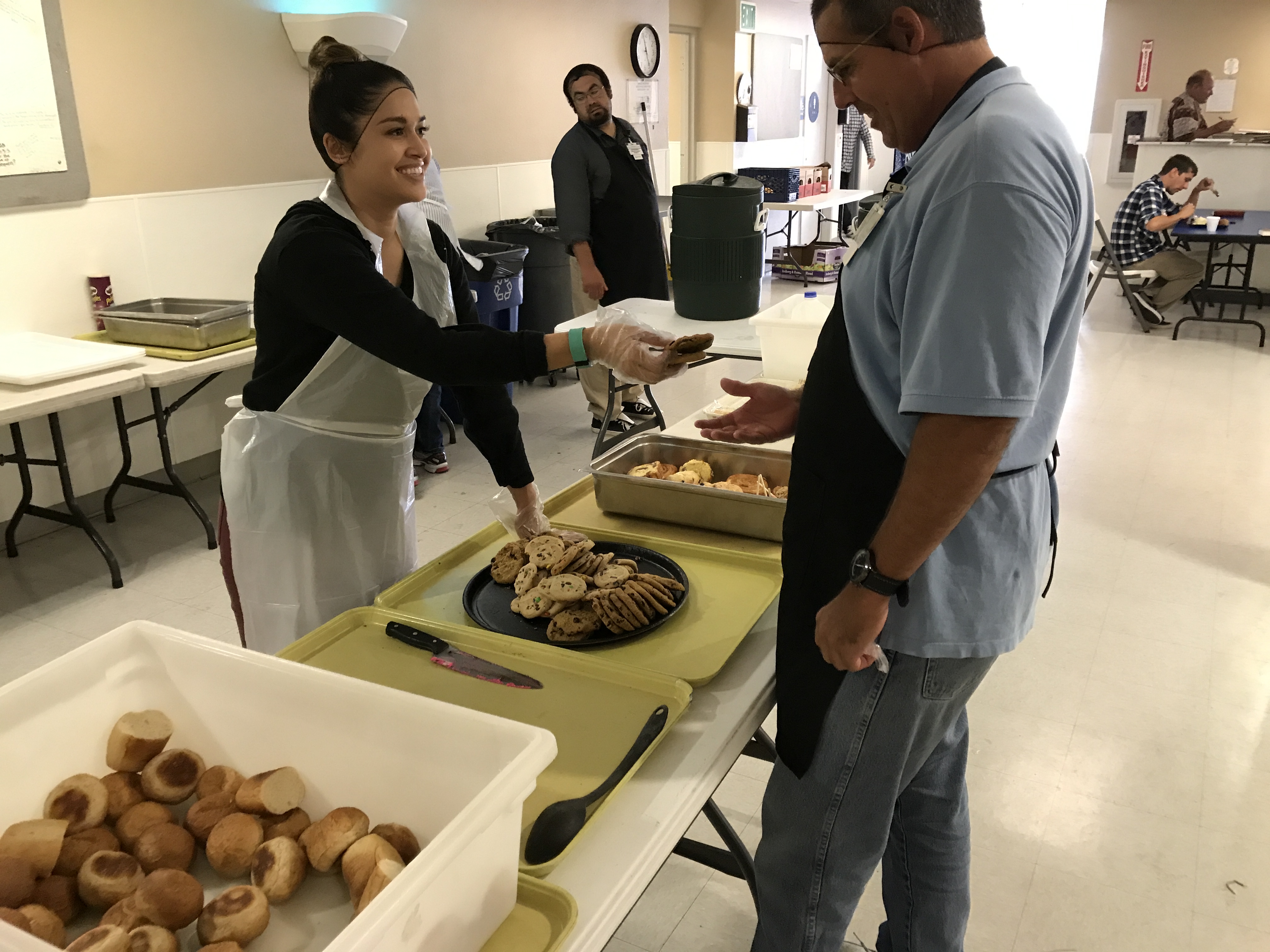 "When my company presented us with the opportunity to take a day off and spend it by giving back to our community, I was excited to plan what that day would be. I've lived in San Diego for 10 years, but I haven't actually looked into ways I could give back to a city that has made my life so rich and wonderful. I didn't know where to start, but my colleague mentioned the San Diego Rescue Mission in downtown San Diego and I reached out to them and was quickly able to schedule a time to help out.
After signing up to assist with the men's dinner, I did some research about the non-profit organization to understand what I was getting myself into. I learned that they help both men and women with housing for up to a year as well as have a nightly emergency shelter for mothers and children, among many other services.
The day I was scheduled to come in was a Tuesday after a long and tiring 3-day weekend. I quickly drank some coffee and got down to the shelter, but really didn't know what to expect. I was instantly greeted by the staff and other volunteers and was taken down to the food hall where what we were serving was already out and waiting for us. I was really surprised by the level of kindness and organization that was given to me and it made me even more excited to meet and help the people who are staying here.
I was paired up with a man named Mark. He is someone who is futher along in the program and was given more responsibility within the organization. I got to speak to him about his life before and during his stay at the San Diego Rescue Mission. What I first noticed was his sense of gratitude and optimism. He is an addict who makes an effort every day to stay on the right path and to not let down all the people who rely on him. He showed me a lot of kindness and took time out of his shift to make sure I was comfortable and prepared.
The men then came to the dining hall and after a quick prayer proceeded to go down the hot food buffet and select what they wanted to eat. I was on the bread and dessert station and it gave me some time to really greet and smile to all the men who were looking to better themselves. What really surprised me was the range of people who were staying here. There were some really young people, older people as well as people in wheelchairs who were missing limbs.
I found that the San Diego Rescue Mission does everything they can to help people in every situation. What the organization feeds the men and women everyday is really contingent on what was donated the day before, and since it was a long weekend they did not have the normal variety that the people are used to. With the little choice they were given, everyone was still extremely gracious and thankful.
I was surprised at how fast dinner passed. I feel like time just flew by and I was sad to leave. I knew I was there to give back, but I was honestly surprised at how much I gained by being there. I felt honored to meet everyone and help show them that they have support from even strangers, and I hope that is additional motivation to keep them on this path.
The experience opened my eyes to how easy it was to plan a couple hours of my time to help someone else in need. I truly look forward to the next chance I have to do this."
Cristina Marquez
Sales Development Rep
Beer Home Team