6 Things to Know Before Relocating to Camp Pendleton: Cost of Living, Housing & BAH in Camp Pendleton
Posted by Daniel Beer on Thursday, December 29, 2022 at 8:56:36 AM
By Daniel Beer / December 29, 2022
Comment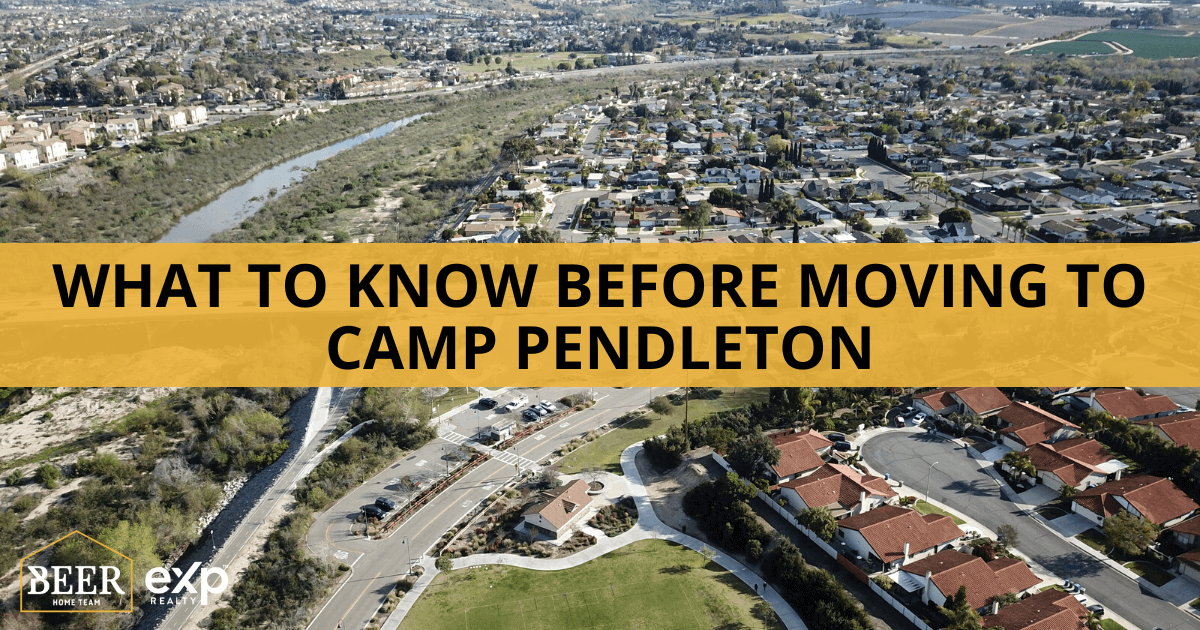 Whether you have recently joined the Marine Corps or recently been reassigned, moving to Camp Pendleton can be an exciting career development. Located in the city of Oceanside, Camp Pendleton is one of the Marine Corps' most prominent base camps. If you have recently been stationed at Camp Pendleton, there are many things to consider as you adjust to your new station. From housing and education to recreational activities, here is everything you need to know before moving to Camp Pendleton.
Camp Pendleton BAH (2023)
When moving to a new base, one of the most essential factors to pay attention to is BAH rates. Camp Pendleton BAH rates have historically increased year-over-year. Basic housing allowance rates will be updated annually, and this information is subject to change. Rates will vary based on zip codes.
Current Rates
| Pay Grade | With Dependents | W/O Dependents |
| --- | --- | --- |
| E1 | $3,156 | $2,403 |
| E2 | $3,156 | $2,403 |
| E3 | $3,156 | $2,403 |
| E4 | $3,156 | $2,403 |
| E5 | $3,408 | $2,721 |
| E6 | $3,753 | $2,922 |
| E7 | $3,903 | $3,162 |
| E8 | $4,062 | $3,483 |
| E9 | $4,254 | $3,579 |
| W01 | $3,774 | $3,075 |
| W02 | $3,969 | $3,480 |
| W03 | $4,164 | $3,588 |
| W04 | $4,290 | $3,786 |
| W05 | $4,437 | $3,936 |
| O01E | $3,930 | $3,402 |
| O02E | $4,134 | $3,558 |
| O03E | $4,308 | $3,747 |
| O01 | $3,456 | $2,895 |
| O02 | $3,750 | $3,324 |
| O03 | $4,161 | $3,627 |
| O04 | $4,485 | $3,906 |
| O05 | $4,716 | $4,002 |
| O06 | $4,761 | $4,149 |
| O07 | $4,800 | $4,221 |
Camp Pendleton Cost of Living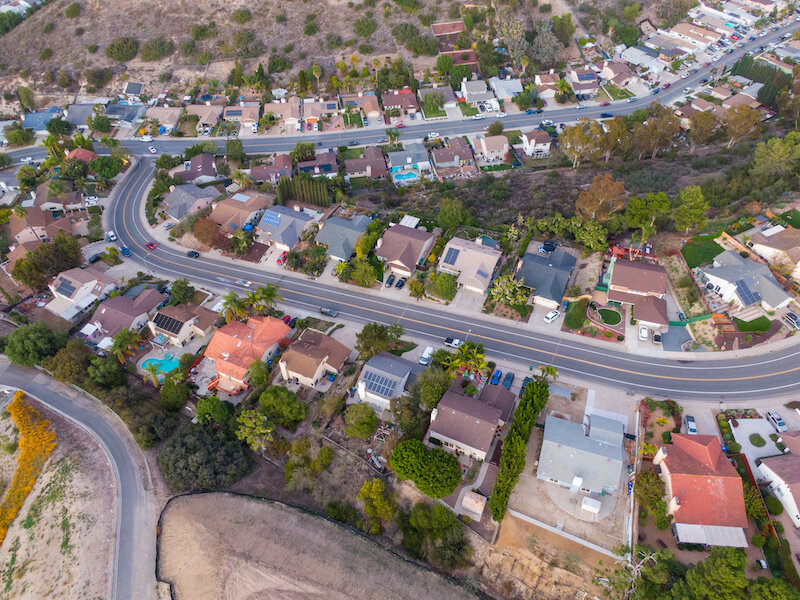 For those who are assigned to Camp Pendleton, there are many benefits to living and working in Oceanside. The weather is warm year-round, San Diego County is beautiful, and there are endless amenities during your free time. Yet, one important thing to consider when living in Oceanside and the surrounding area is the cost of living. Whether you are living on-base or off-base, budgeting your monthly expenses is essential. For those who want to live off base, housing is a necessary expense to budget for.
Before taking housing into consideration, the cost of living in Oceanside starts at approximately $1075 per month for one person. These costs include food, transportation, and other miscellaneous expenses. These expenses start at $3,098 per month for a family of four.
For many people stationed at Camp Pendleton, housing is one of the most significant expenses to consider. Whether living on-base or searching for off-base housing, it's important to weigh the pros and cons of both options. With rent and utilities included, living in Oceanside could cost a one-person household as much as $3,624 per month. With these estimated expenses calculated, it costs a minimum of $7,995 per month for a family of four to live in Oceanside, California.
Real estate prices can vary based on property type and location. For example, condos and townhomes for sale in Oceanside list for prices between $300,000 and $700,000. On the higher end of the price spectrum, luxury homes and ocean-view real estate will cost anywhere between $1 million and $8 million.
Camp Pendleton Housing: On-Base Options, Off-Base Neighborhoods & Nearby Cities
New arrivals searching for housing have two options: living on-base or off-base in the neighborhoods and cities near Camp Pendleton.
People who live in on-base housing need to apply for housing via the Camp Pendleton housing application. The application process is very straightforward, with instructions on when and where application forms can be turned in. Applications must be turned in within 30 days of arrival. Anyone filling out the application will need to provide the following information, including, but not limited to:
DD Form 1746 and Email Address
Web Orders or a Command Letter
Dependency Verification
Privacy Act Release Form
Fire and Window Safety Awareness Brochure and Form
Public Private Venture (PPV) Brief Form
Window Cord Safety Form
Oceanside offers plenty of rental and real estate options for personnel and their families who prefer to live off-base. Located between Los Angeles and the city of San Diego, Oceanside has plenty of neighborhoods to choose from near the base. While housing prices in Oceanside are higher than the national average, the BAH helps offset many expenses associated with living in Southern California.
Schools Near Camp Pendleton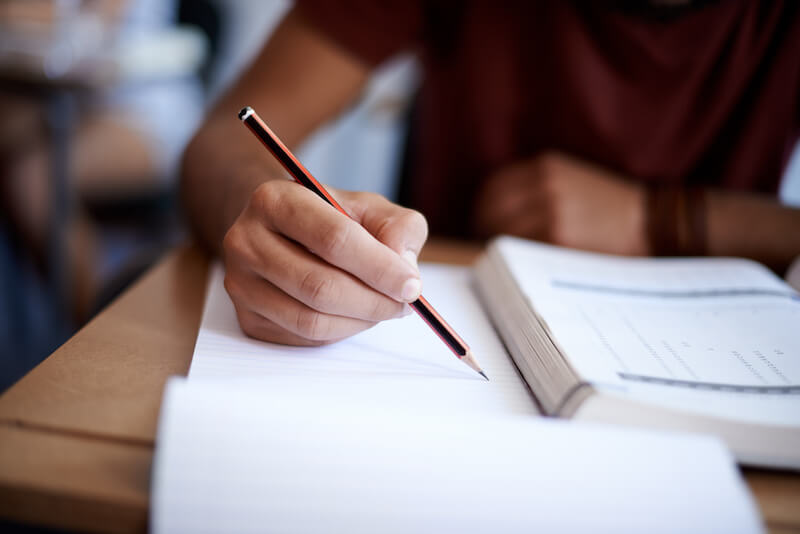 For many families, education plays an integral role in moving decisions. Fortunately, Camp Pendleton is conveniently located near plenty of schools from pre-K to post-secondary. Whichever school district your family is part of will depend on whether you live on-base or off-base. There are five schools located on the base. These schools are known as 80/20 schools, meaning 80% of the student population is military or DoD-related, while around 20% of students are civilians from the surrounding area. The schools are held to DoD regulations, even though they're part of public districts.
Schools near Camp Pendleton belong to these districts:
Fallbrook Union District
Oceanside Unified School District
Capistrano Unified School District
Escondido Union School District
San Marcos Unified School District
Temecula Valley Unified School District
Vista Unified School District
Camp Pendleton On-Base Amenities
Whether you live on-base or off-base, Camp Pendleton has plenty of amenities and resources readily available, ranging from healthcare and groceries to non-profit organizations dedicated to serving military families. Camp Pendleton has partnered with some of the best medical facilities in Southern California, including Pendleton Naval Hospital and Balboa Medical Center. Along with healthcare facilities, soldiers have direct access to over 13 fitness centers to stay active and healthy. They have located in the 14, 21, 22, 23, 31, 33, 41, 44, 52, 53, and 62 areas. The O'Neill Fitness Center and Paige Fieldhouse, the two largest fitness facilities, are located on the main side.
Personnel and their dependents can shop at the Pendleton Commissary, which has more affordable groceries than many stores throughout the area. In addition to grocery shopping, soldiers and their families have easy access to Dunkin Donuts, a food court, and other niche shops at Pendleton PX.
Nearby Attractions & Things To Do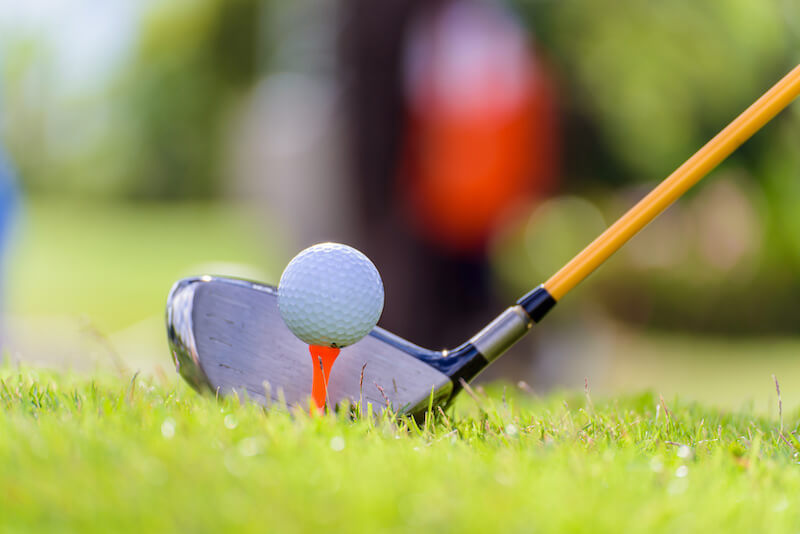 Ideally located between Los Angeles and San Diego, there is never a shortage of things to do at Camp Pendleton and the surrounding area. Within the base itself, there are plenty of amenities, including private beaches, golf courses, shooting ranges, and more.
Camp Pendleton has two private beaches for those who want to relax and unwind near the water: San Onofre and Del Mar. San Onofre is located on the north side, while Del Mar is on the base's south side. Since these are military-only beaches, they're almost always less crowded than other SoCal spots. The Marina offers many activities, including sailboat and power boat rentals, kayaking, stand-up paddle boarding, and pedal boat rentals. They also offer adult and youth sailing classes and deep-sea fishing charters.
Camp Pendleton also has the Marine Memorial Golf Course, an 18-hole golf course featuring a driving range and pro shop. On-site lessons and golf cart rentals are available upon request.
Beyond the base, Camp Pendleton has many activities, including bowling, hot air balloon rides, wineries, breweries, and movie theaters. Camp Pendleton is also a short distance from all of the attractions in Los Angeles and things to do in San Diego.
Are You Ready to Move to Camp Pendleton?
Moving can be a struggle for many soldiers and their families. Fortunately, Camp Pendleton provides military families with many resources to help ease their transition into life at the base. Whether you are a new recruit or an officer, Camp Pendleton strives to make life easier for soldiers and their families who are stationed here. Get ready to enjoy your time in Southern California—Camp Pendleton is a great place to live and work.
Looking for the perfect home near Camp Pendleton? Call Beer Home Team of eXp Realty with San Diego Home Finder at (858) 465-7899 today to contact local real estate agents who can help you find a home near Camp Pendleton.