Tips on Buy & Hold Real Estate Investing for Beginners
Posted by Daniel Beer on Saturday, August 14, 2021 at 2:02 PM
By Daniel Beer / August 14, 2021
Comment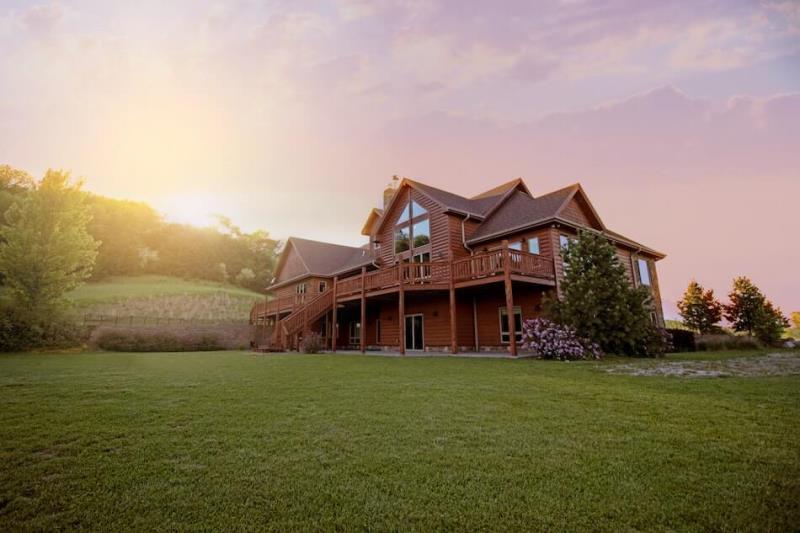 Many aspiring real estate investors dream of a quick turnaround and a payout, but that is not always the right course to take.
While renting is not inherently better than selling or vice versa, it's important to note that each option has its unique advantages and potential drawbacks, all of which you need to consider before stepping into the real estate game.
Generally speaking, though, buying to sell is a higher risk, higher reward option with the potential to generate the biggest return on improvements. At least in the short term. On the other hand, buying to hold opens up numerous long-term opportunities for financial growth and stability.
That said, buying and renting property cannot guarantee long-term success or growth if you don't take the right steps and follow best practices. To that end, at Beer Home Team, we're sharing key tips to make your first rental property a success.
This first step could define your future in the industry.
For informational purposes only. Always consult with a licensed real estate professional before proceeding with any real estate transaction.
Identify The High-ROI Properties In Your Chosen Area
The first step towards success is to identify the right properties you want to sell. Conduct meticulous market research in order to find the best properties in your price range that you can rent out quickly and with minimal upgrades.
Finding hidden gems requires the help of a skilled agent, but don't make the mistake of enlisting the services of multiple agents at the same time. Instead, you need to work closely with a single trustworthy buyer's agent to save money and discover lucrative opportunities. These will often reside in up-and-coming neighborhoods where the prices are still stable but are expected to boom.
Whether you're looking into residential or commercial rentals, though, it's important to think of the price and the amount of work the property requires before being ready to hit the market. You might find a great deal on the price, but it might force you to spend double the money on repairs and improvements, so add a thorough inspection to your plans.
Consider The Best Financing Options
Once you have narrowed down your search and have found the best property for your first investment, it's time to consider your financing options. Fortunately, buy-and-hold properties offer all the traditional and popular financing methods, so you should have no problem finding the solution that works for you.
On the way, you can look into classic mortgage loans (try our mortgage calculator). On the other hand, you could also go with more traditional lender financing, but keep in mind that you will need to go through a stringent credit check, and there will be minimum income requirements.
Getting Your First Mortgage: Are Your Finances Ready?
You could also look into partner financing or even seller financing if the seller of the property is willing to lend a helping hand.
Invest In Upgrades And Property Value
Now that you have bought your first property, you need to invest in the right upgrades and improvements that will make it marketable and appealing to modern tenants.
You could downsize with a rental and earn more on your larger property. Don't expect to find a property that you can rent "off the rack" because every market has its unique requirements, and modern tenants have varying expectations.
Your priority should be more property value in the eyes of the potential tenant, but also to increase the actual value of the property.
Just bear in mind that value range pricing is a bad idea. Upgrades can range from extensive renovations to localized smart improvements and all the way to structural repairs.
Manage The Property Efficiently And Effectively
Meticulous and professional property management is the key to long-term success in this trade. Many aspiring real estate investors shy away from buying and holding purchases because of the need to both manage properties and deal with tenants.
That said, you can overcome these issues by working with a reliable property management firm. A property management firm will help you make all the necessary repairs and upgrades and generally keep the property in good shape.
But the biggest perk is that they save you time. If the garage door is broken, a property manager will look into garage door brands for you and make all the necessary arrangements to have it fixed, replaced, or given a makeover. The same goes for anything in and around the property, which is a great time saver and a better way to manage your property and finances.
What's more, make sure to use the information you got from your land surveyors to maximize the potential of the property through landscaping, regular upkeep and improvements, and general management.
You should know exactly the size of the land you have at your disposal and how best to use the topography to make upgrades and manage the property efficiently and effectively.
Build A Reserve Fund For Unexpected Scenarios
On a final note, make sure to always monitor the real estate trends in your area in order to stay ahead of the curve and prepare for industry shifts. Keep in mind that the real estate industry is always evolving, so you need to have an emergency fund that you can tap into should the need arise.
Maybe a transient crisis will make you move and leave your property vacant for an extended period, or perhaps you will need to pay out of pocket for unforeseen repairs and improvements, comments house removals tradesman Ryan Banks. Whatever the scenario, you need to have a financial safety net that will minimize the risks that could jeopardize your investment.
Make sure to start putting money in the emergency fund right away, and don't forget to obtain comprehensive property insurance to avoid out-of-pocket expenses if possible.
Over to You
Buying to hold is a tried and tested investment practice that can generate stable returns and help you build up your wealth slowly but surely.
That said, success is never a guarantee in the ever-shifting housing market, so make sure to follow these crucial steps to future-proof your career and all subsequent investments.
For informational purposes only. Always consult with a licensed real estate professional before proceeding with any real estate transaction.
Photo by Bailey Anselme on Unsplash