Embrace Spanish Style Interior Design: 4 Tips For Decorating Spanish Style Homes
Posted by Daniel Beer on Monday, February 28, 2022 at 3:24 PM
By Daniel Beer / February 28, 2022
Comment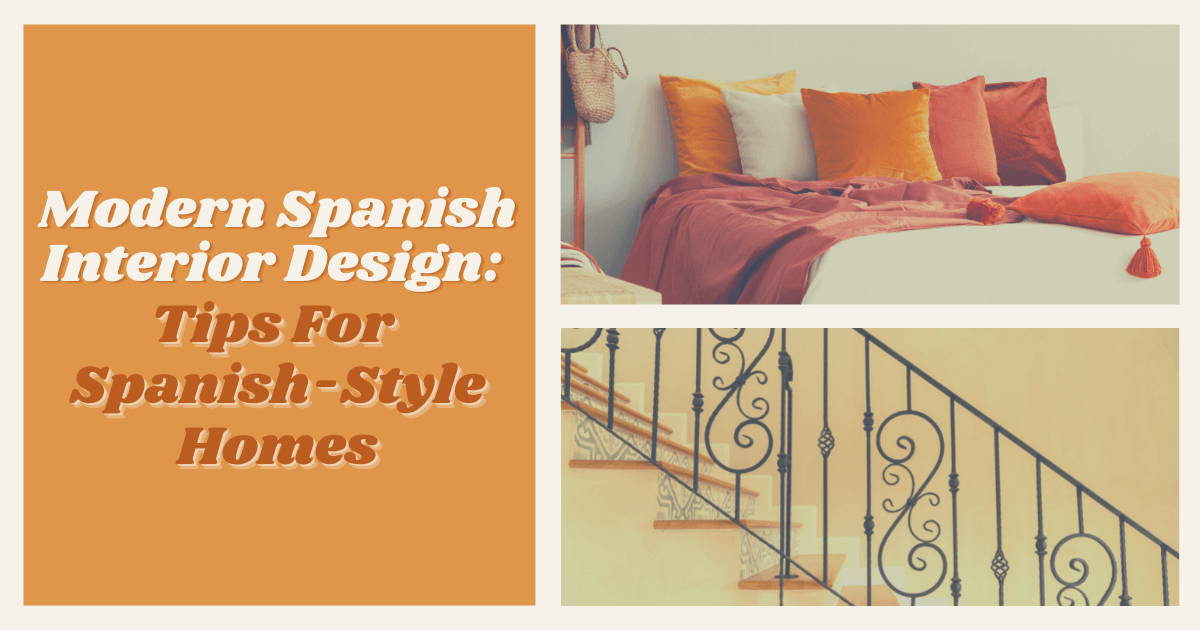 Spanish-style homes have been—and remain to be—a popular architectural style, especially in the Southeastern United States and around coastal areas. While the exteriors are unmistakable due to the predominance of clay tile roofing, stucco siding, and arched doorways beneath tall-ceilinged entryways as common architectural elements, the Spanish influence can continue indoors in these remarkable homes. The results are often stunning havens of warmth and beauty. Looking for some ways to decorate a Spanish-style home? Here are a few ideas that interior designers tend to lean towards to achieve the look owners seek.
Table of Contents
Warm Up the Home's Color Palette
To bring about the feeling of warmth and serenity in a Spanish-style home, take advantage of each wall by treating it like a backdrop for creativity in colors and patterns. White walls that visually expand a room can be spruced up with regionally inspired murals, art, or decorated with intricate tiles or wrought iron pieces.
Spanish-style residences tend to include plenty of warm hues, such as earthy terracottas, burnt orange, and reddish-brown tones. These boost the cozy feel of rooms while allowing for bolder colors and accents to visually pop in each room.
Patterns that represent traditional Spanish homes and the culture itself are often dominant in the decor. Owners can express this lively flair with artwork, throws, pillows, eye-catching accessories, and tile inlays throughout the home.
However, don't be tempted to go overboard with kitschy accents, as they can make the home look and feel cluttered and a bit overwhelming for the senses. Simple, basic combinations of white and light hues with strategic warm and bright colors are the ideal way to go.
Bring In Mediterranean-Inspired Landscaping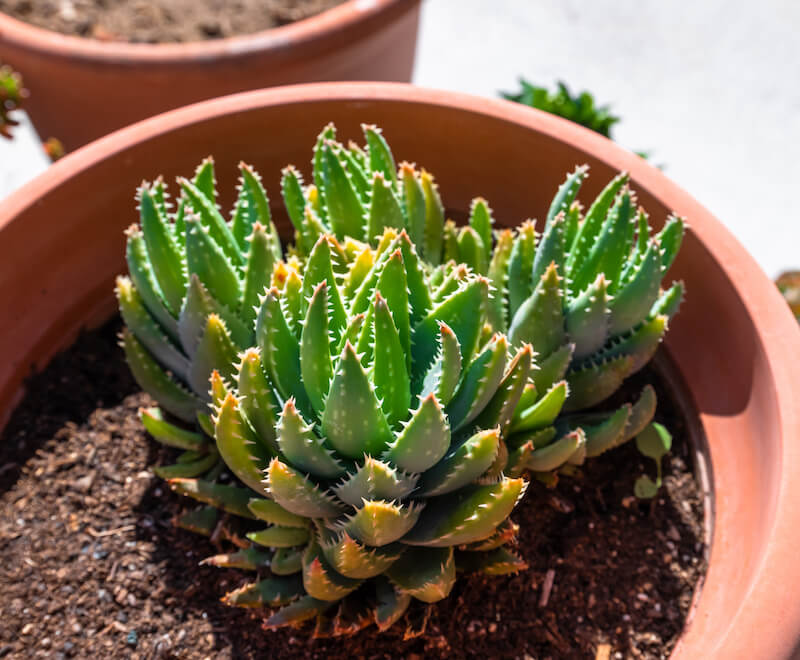 Landscaping on the inside and outside of a Spanish-influenced home is very distinct in containers and foliage choices. A few traditional Spanish details inside the home quickly spice up the ambiance while bringing the indoor and outdoor details together.
Common implements include large bright blue glazes and terracotta pots filled with succulents and plants that don't require frequent watering. Combined with wrought iron wrapped boxed plants and even large urns with regional olive and palm trees, owners can have their own private indoor garden in a larger Spanish-style home.
Luxury homes might have the entire center of a room dedicated to an indoor landscaping installation or a private courtyard with Spanish-style landscaping. These often have a bordered space defined with natural materials as 'flooring' such as:
Saltillo Tiles
Slump Block
Cantera Stone
Pebbles
Patterned Brick
These areas can be filled with climate-appropriate plants and may even have water features like a tiered fountain or reflecting wall to complement the appearance. Wrought iron seating, benches, tables, and Moorish or Moroccan-style lanterns are great accents. Many owners opt to match some of their interior design to details they have amid their exterior landscaping to enhance the home's indoor-outdoor flow.
Try Out Colonial-Inspired Elements
Many don't realize that what we know as modern Spanish style is actually rooted in the Spanish-inspired influence on American Colonial-style homes. One could think of modern Spanish-style decor as a hybrid of the two concepts. This makes it a natural fit to include furnishings and interior architectural features inspired by the styles of Colonial history.
In the modern Spanish style, many details of the decor hail from antiquities of Spanish influences the settlers brought to the Americas, yet they are "refreshed" to offer a more modern feel. For example, owners might opt for hardwood floors typical in the Colonial era instead of traditional clay tile floors. These flooring installations often feature warm or colorful patterned rugs representative of traditional Spanish decor.
The furnishings most used in Spanish decor are crafted from wood or cast iron. Those looking to give a nod to Colonial inspirations might consider heavy, oversized pieces of dark hardwood that look like they will last for generations. Heavy accent tables, high bedding headboards, elongated dining tables, and high-backed chairs are perfect additions.
Bringing both styles together are the intricate carvings in wood furniture representing the Spanish Baroque design that perfectly fits the home's architecture. Other nice touches of Colonial inspiration are quatrefoil windows with large draperies, elaborate patterns or fabric artwork on walls, and elegant lighting fixtures.
Add Details With Wrought Iron and Patterned Tiles
Patterned tiles are an excellent way to showcase a Spanish-style home, especially since they are typically flat and can "disappear" in an open-air abode. Draw the eye toward the floors with clever installations of tiles or create an elaborate pattern throughout. Many opt to feature these in entryways, on stairwells, as kitchen backsplashes, and as borders for fireplaces.
Wrought iron accenting is another common decorative feature in a Spanish-style property on the exteriors, but this versatile material can easily be brought indoors. The most popular area to add wrought iron is in stairwells and railings on upper floors in open floor plans. By leaving the doorways on the second story visible with elaborately designed iron rails, the entire home feels grand and larger than it really is.
Another common way to incorporate this look is within a chandelier installation, wall sconces, and candelabras. There are also opportunities to combine wood and wrought iron with the inclusion of hand-crafted tables of both materials. Other clever ways to get a vintage Spanish-style decor in the home are wrought iron wall art, plant holders, and fireplace accents.
Designing with Spanish-Influenced Decor
Spanish-style homes tend to stand out above standard single-family homes with elegant touches that represent the region that inspired this unique architecture. With warm colors, decorative touches, and natural materials throughout, owners can feel like they are on a villa-style vacation every day!