8 Best Neighborhoods Near MCRD: San Diego Off-Base Military Housing
Posted by Daniel Beer on Monday, June 20, 2022 at 8:49 AM
By Daniel Beer / June 20, 2022
Comment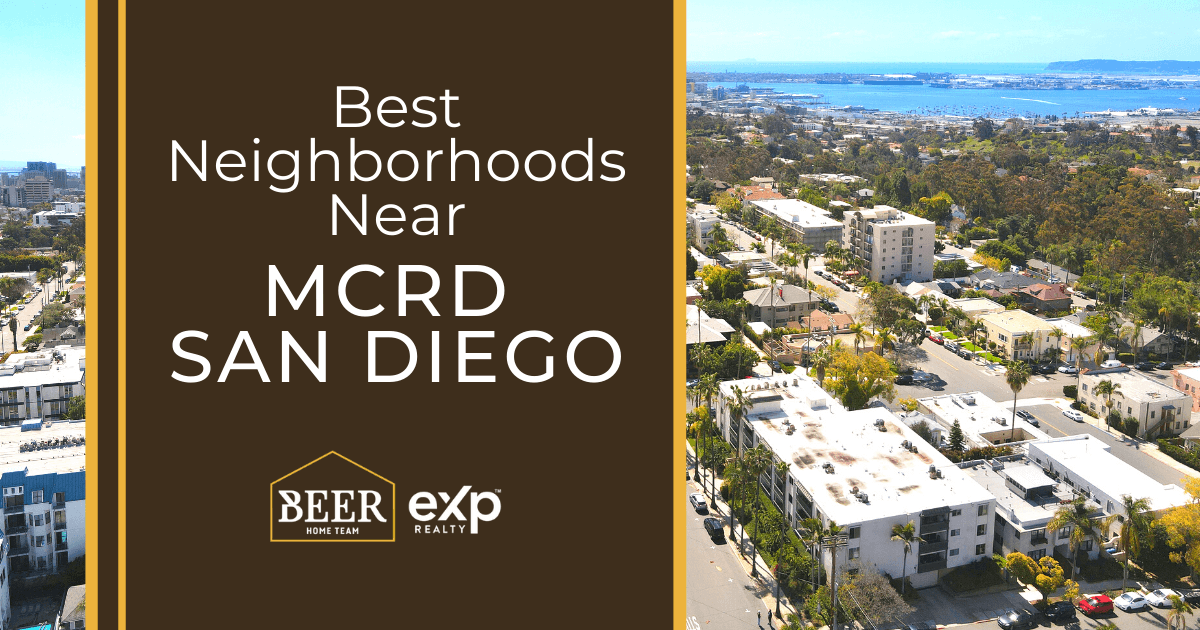 The Marine Corps Recruit Depot (MCRD) in the city of San Diego is one of the busiest military installations in the United States. Every year, approximately 21,000 recruits undergo basic training at the depot, and more than 1.5 million marines have been trained there since its inception in 1919.
Personnel, their families and friends, and other regular visitors to the base need not go far to find many of the best San Diego neighborhoods near the installation. These communities offer numerous amenities to suit any taste and lifestyle, besides the near-perfect weather that San Diego is famous for.
If you're looking for beautiful homes, amazing amenities, and a short commute, keep reading to learn about the eight best neighborhoods near MCRD San Diego.
Mission Hills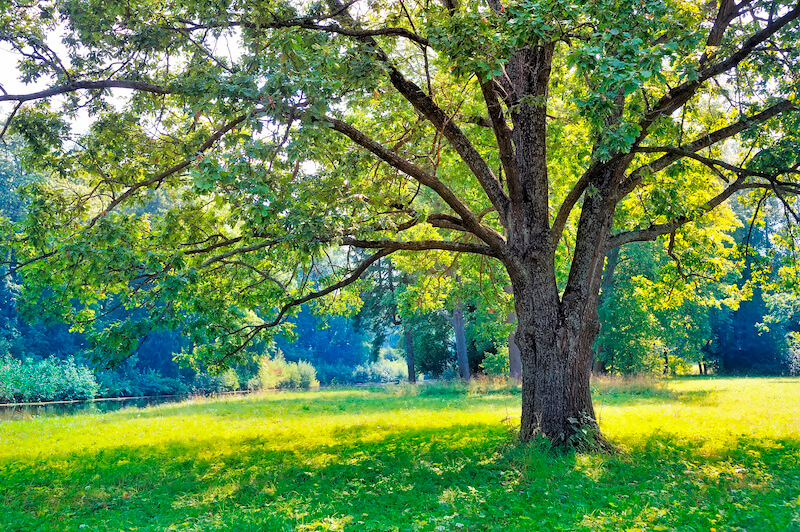 Many of the Mission Hills homes for sale feature charming historic architecture, with beautiful Art Deco and Spanish Colonial Revival homes dotting the landscape. These structures have been meticulously preserved since the early 1900s. The neighborhood's central location also makes it a prime spot for home buyers. It's just minutes from Balboa Park and the world-famous San Diego Zoo. MCRD San Diego is also nearby, making Mission Hills an easy commute for service members.
Although it's primarily a residential neighborhood, Mission Hills has plenty of amenities to offer its residents. Pioneer Park, for one, is a popular green space where residents can picnic, play sports, or meander through scenic walking trails. M-Theory Music, an iconic record shop beloved by the community, is within walking distance of the park.
Other notable features in Mission Hills include the Mission Hills Nursery, which has been a neighborhood staple since 1910; the rustic-chic Kettle & Stone coffee shop, known for its pastries and quiches; and the quaint boutiques along Lewis Street, north of Plummer Park.
Mission Hills Amenities
Mission Hills offers guided walking tours of the neighborhood's historic homes and sites.
Major thoroughfares such as I-5, I-8, and SR-163 provide easy access to the rest of the city.
Mission Hills' restaurant row on Goldfinch Street is home to some of the best dining options in San Diego.
The San Marcos Unified School District serves Mission Hills and enrolls approximately 20,000 students.
City Heights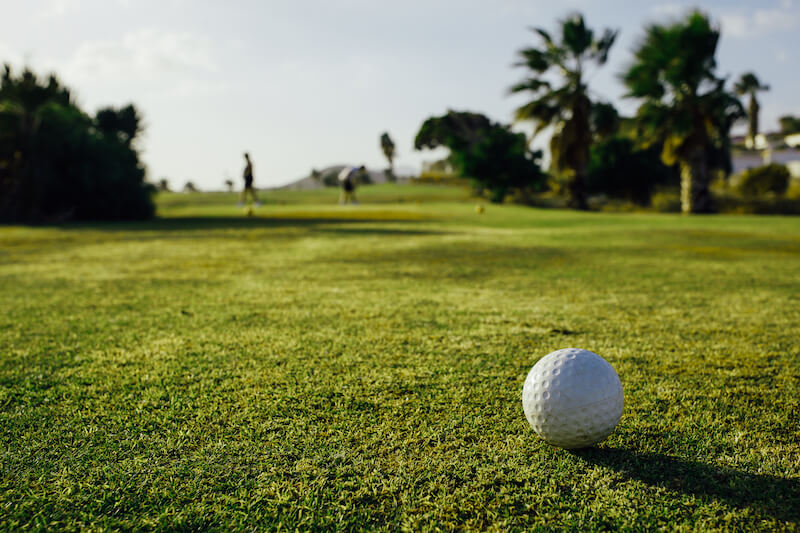 City Heights in central San Diego is a melting pot of cultures, with many local businesses reflecting the local lifestyle. Nowhere is this more apparent than in the city's Street Food Festival, where food trucks, pop-up restaurants, and cooking demonstrations celebrate world cuisine.
City Heights can also be one of the most affordable neighborhoods in San Diego. City Heights real estate prices are relatively low compared to other parts of San Diego, especially when browsing condominiums and townhomes for sale. A one-bedroom condo in City Heights, for example, may start as low as $300,000.
Another benefit of City Heights is that it's easily accessible for those who commute to work or the depot. Three significant freeways serve the neighborhood: I-15, I-805, and SR-94. In light traffic conditions, all three routes connect City Heights to MCRD San Diego in under 20 minutes by car.
City Heights Amenities
City Heights has nine parks that cover three acres in total, with more green spaces to come.
Neighborhood hotspots include Pancho Villa's Farmers Market, Manzanita Trail, and Colina Park Golf Course.
Top eateries serving world fare include Pho Hoa, Mariscos Alex, and Bleu Bohème.
City Heights' public school system has about twenty schools, including five charter schools.
Roseville-Fleetridge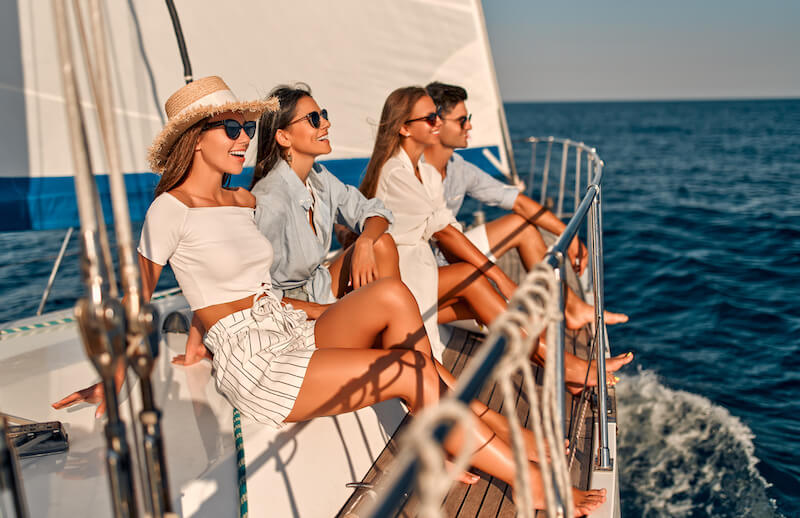 Named after San Diego pioneer Louis Rose, who developed the area in the 1860s, Roseville-Fleetridge homes for sale comprise a historic neighborhood located just east of MCRD San Diego. It's part of the scenic Point Loma Peninsula and is bordered by the San Diego Bay on one side and Catalina Boulevard on the other.
Locals call the area "Tunaville" because of the tuna-fishing fleets that used to operate out of San Diego Bay near the neighborhood. These days, the tuna industry has long since left the area, but Roseville-Fleetridge still retains its nautical flavor. Some of the best seafood spots in San Diego can be found here, including the popular Point Loma Seafoods, a fish market serving fresh finds since 1963.
The neighborhood also enjoys a rich Portuguese heritage. This is evident in the many Portuguese restaurants, bakeries, and businesses that can be found throughout Roseville-Fleetridge. Events celebrating Portuguese culture, like the Festa do Espirito Santo, are also popular among locals.
Roseville-Fleetridge Amenities
MCRD San Diego is a 15-minute drive from Roseville-Fleetridge via Rosencrans Street.
Point Loma Community Park hosts a summer concert series and is the perfect spot to view sunrises and sunsets.
Popular seafood restaurants include Mitch's Seafood, Tom Ham's Lighthouse, and Brigantine Seafood Restaurant.
A boater's paradise, Roseville-Fleetridge is home to the San Diego Yacht Club, Sun Harbor Marina, and Driscoll Wharf.
North Park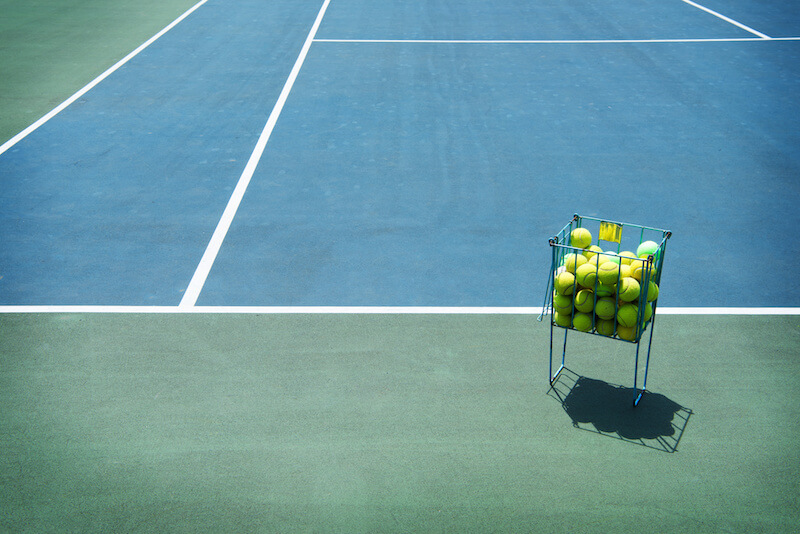 Located north of Balboa Park, North Park real estate is known as one of San Diego's trendiest neighborhoods, boasting hipster vibes, a vibrant art scene, and tasty culinary offerings. There are numerous North Park breweries that locals love, including North Park Beer Company, Belching Beaver, and the Original 40 Brewery.
North Park's entertainment district along 30th Street offers an eclectic mix of shops and restaurants, with colorful murals and street art adorning the buildings. Local hotspots include Ranchos Cocina, offering Mexican cuisine; Working Class, serving classic American fare; and Underbelly, a casual ramen shop. Another mainstay on 30th Street is Observatory North Park, a restored cathedral hall from the 1930s that's now a popular live music venue.
The Ray at Night Art Walk held on the second Saturday of every month, is a must-see for art lovers. During this event, local artists display their work in galleries and shops along Ray Street, with live music and string lights adding to the festive atmosphere.
North Park Amenities
In light traffic, MCRD San Diego is a 15-minute drive from North Park via I-5.
North Park has an extensive bus fleet, connecting the neighborhood to other parts of San Diego.
The North Park Farmers Market has over 50 vendors and is held every Thursday from 3 PM to 7:30 PM.
Morley Field Sports Complex offers tennis courts, a pool, an archery range, a multi-purpose field, and more.
Point Loma Heights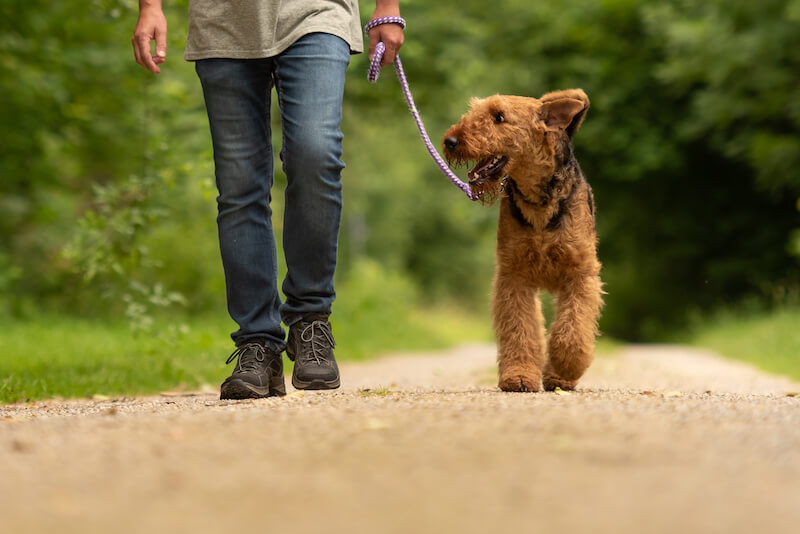 Point Loma Heights sits atop San Diego's westernmost ridge, just west of the Marine Corps Recruit Depot. Homes for sale in Point Loma Heights boast views of San Diego's downtown skyline and bay, the Pacific Ocean to the west, and Coronado Island to the south.
The neighborhood features many historic homes that date back to the early 1900s. These residences reflect various architectural styles, including Spanish Revival, Bungalow, and Craftsman, which add to the community's overall charm.
Residents of Point Loma Heights have easy access to Cabrillo National Monument, a popular spot for hiking, picnicking, and whale watching. The monument commemorates where Spanish explorer Juan Rodriguez Cabrillo first landed in California in 1542. There's a lighthouse on-site and access to some of the Point Loma tide pools, which are known as the best in Southern California.
Other local highlights include the Liberty Public Market, a food hall with over 30 vendors; Bill Cleator Community Park, which offers sports fields, a playground, and a walking trail; and the T. Claude and Gladys B. Ryan YMCA, which has an Olympic-size pool, a gym, and a variety of fitness classes.
Point Loma Heights Amenities
Point Loma Heights is approximately 10 minutes from MCRD San Diego by car in light traffic.
The neighborhood's restaurant row is located on Voltaire Street and includes Cesarina, a famous Italian eatery.
The Point Loma Tennis Club has four Har-Tru courts, a pool and spa, a sauna, and a clubhouse for members.
Point Loma Heights' is known for its dog-friendly vibe, with many businesses catering to canine visitors.
Hillcrest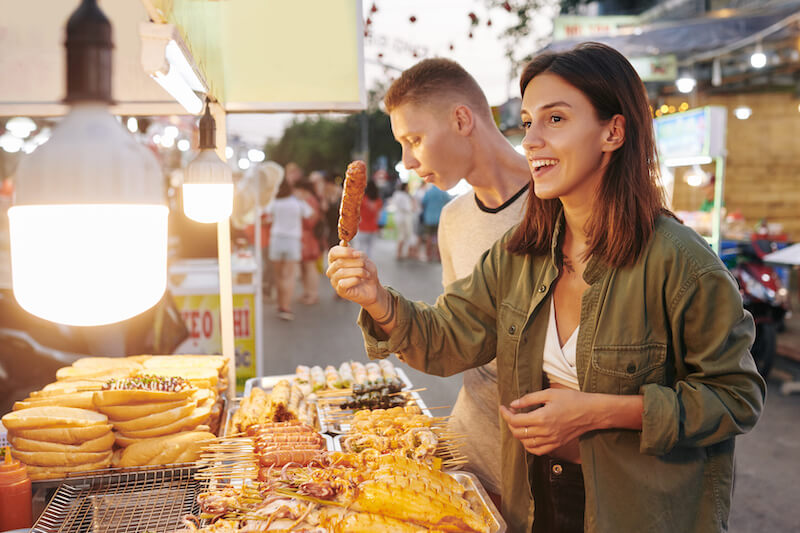 Located immediately east of Mission Hills and north of Balboa Park, Hillcrest features a variety of fun shops, delicious restaurants, and electric nightlife venues.
Local attractions in Hillcrest include the Spruce Street Suspension bridge, built-in 1912 and offering gorgeous views of Sessions Canyon; Harper's Topiary Garden, featuring over 100 whimsical topiaries; and Hillcrest Brewing Company, one of the most-visited breweries in town. Popular grub spots include Hash House-A-Go-Go, where the pancake portions are large, and the flavors are bold, and Gossip Grill, where live entertainment often accompanies dishes.
Another staple in the Hillcrest neighborhood is Pride Plaza at the intersection of University Avenue and Normal Street. This public gathering space is home to the Hillcrest Farmers Market, held every Sunday from 9 AM to 2 PM, and hosts various community events throughout the year.
Bike lanes and sidewalks make it easy to get around Hillcrest on foot or wheels. The neighborhood is also served by San Diego's Metropolitan Transit System, with several bus lines stopping in the area. Hillcrest is about 10 minutes from MCRD San Diego by car in light traffic.
Hillcrest Amenities
Nightlife venues in Hillcrest include Urban MO's Bar & Grill, The Rail, and Fiesta Cantina.
Hillcrest's Walk in ART showcases local artists' work on the first Thursday of every month.
The neighborhood is home to the San Diego Pride Parade, one of the largest pride celebrations in the U.S.
The annual Hillcrest CityFest is a street fair with food, live music, a beer garden, and more.
Little Italy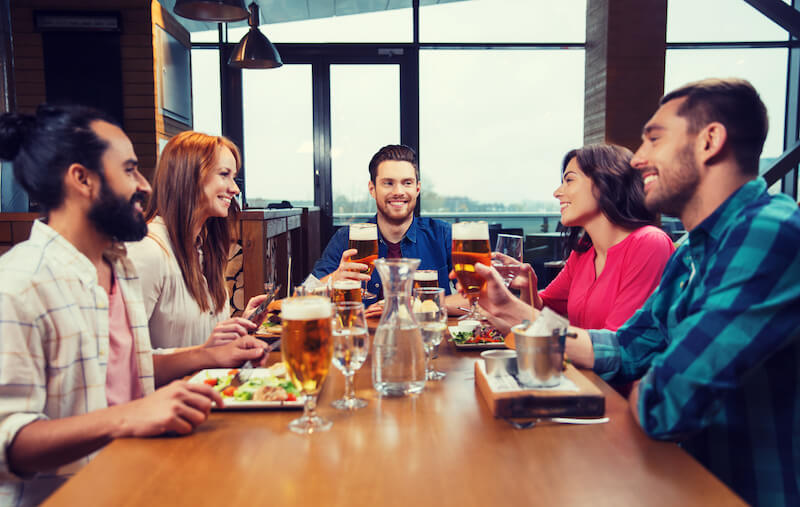 Little Italy is located southeast of MCRD San Diego, adjacent to the city's vibrant waterfront. The neighborhood gets its name from the many Italian immigrants who settled in the area in the early 1900s.
Today, Little Italy real estate is some of the most desirable in Downtown San Diego. Hailed as a foodie paradise, the neighborhood is home to over 100 restaurants, cafes, and markets. Some of these venues, including the Michelin-starred Juniper & Ivy, are part of Top Chef Alley, a collection of eateries where some of the show's contestants have worked.
Other local highlights include the Taste of Little Italy festival, the Mission Fed Art Walk, and the famous Mercato Farmer's Market, where more than 80 local vendors sell organic produce, artisanal bread, fresh-cut flowers, and handmade pastries. The market is held on Saturdays between 8 AM and 2 PM and Wednesdays from 9:30 AM to 1:30 PM.
The east side of Little Italy is home to Amici Park, which has a theater and a bocce ball court. The neighborhood's center is anchored by Piazza Della Famiglia, modeled after a classic Italian town square. West of the piazza is Waterfront Park, an excellent spot for picnics and people-watching.
Little Italy Amenities
Litty Italy is San Diego's culinary capital, with world-class restaurants like Herb & Wood and Ironside Fish & Oyster.
The neighborhood's many colorful townhomes and tree-lined streets offer a sense of old-world charm.
Shopping opportunities in Little Italy include boutique shops like Rosamariposa, Valmare, and Stroll.
San Diego's Marine Corps Recruit Depot is a quick 10-minute drive from Little Italy via northbound I-5.
Mission Valley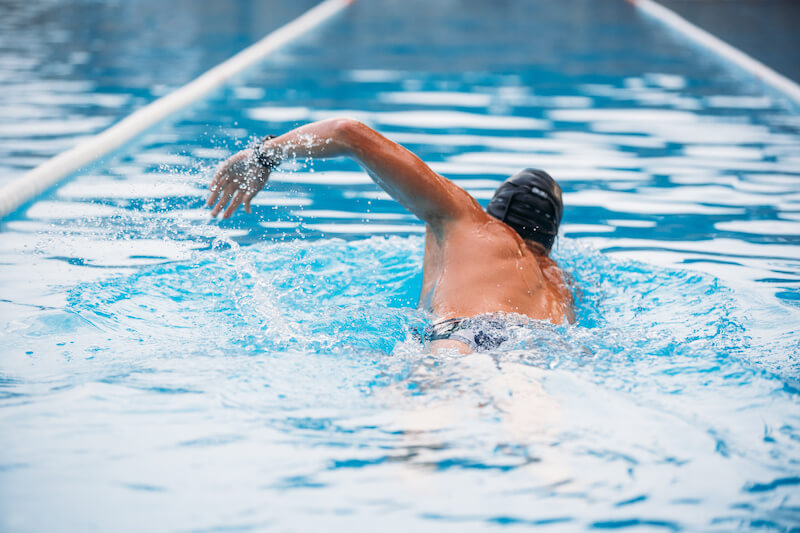 Mission Valley was named for the Mission San Diego de Alcalá. Founded in 1769, the white adobe church was the first of 21 Spanish missions established in California. The area was originally agricultural land but began to be developed in the 1940s as a residential suburb of San Diego.
Today, the Mission Valley area is a bustling neighborhood with a mix of residential and commercial development. The community is home to three major shopping destinations: Fashion Valley Mall, Hazard Center, and Westfield Mission Valley.
The neighborhood is also home to the San Diego River, whose banks are lined with hiking and biking trails and spots for wildlife viewing. The river bisects Riverwalk Golf Club, Mission Valley's premier 18-hole course, where players are treated to lush scenery and water views.
Other notable hotspots in Mission Valley include Civita Park, a 14-acre urban oasis with walking paths, playgrounds, and an amphitheater; and the Mission Valley YMCA, which has an Olympic-size pool, a gym, and a basketball court.
Mission Valley Amenities
The San Diego Trolley runs through Mission Valley, making it easy to get around without a car.
The community is near major freeways, making it an ideal location for commuters.
Fashion Valley Mall is a mega shopping destination in Mission Valley, with close to 200 stores.
Enjoy the Best of San Diego in Neighborhoods Near MCRD
The above neighborhoods near San Diego's Marine Corps Recruit Depot offer a unique blend of history, value, and amenities that appeal to a wide range of personnel and their families.
Both Little Italy and Hillcrest are excellent choices for walkability and have a strong sense of self. Roseville-Fleetridge and Point Loma Heights offer a more relaxed pace of life, with water views and easy access to the beach. North Park, City Heights, and Mission Hills provide a residential feel with an urban edge while still being close to all the shopping and dining Mission Valley offers.
With so many great options to choose from, it's the city continues to provide the best off-base housing for servicemembers who move to San Diego.
Looking for the perfect home near MCRD San Diego? Contact Beer Home Team of eXp Realty with San Diego Home Finder at (858) 465-7899 to get in touch with San Diego real estate agents who can help you find a home near MCAS Miramar today.