Explore Art in Downtown Escondido: 7 Escondido Arts Centers & Galleries
Posted by Daniel Beer on Wednesday, November 2, 2022 at 7:04:12 AM
By Daniel Beer / November 2, 2022
Comment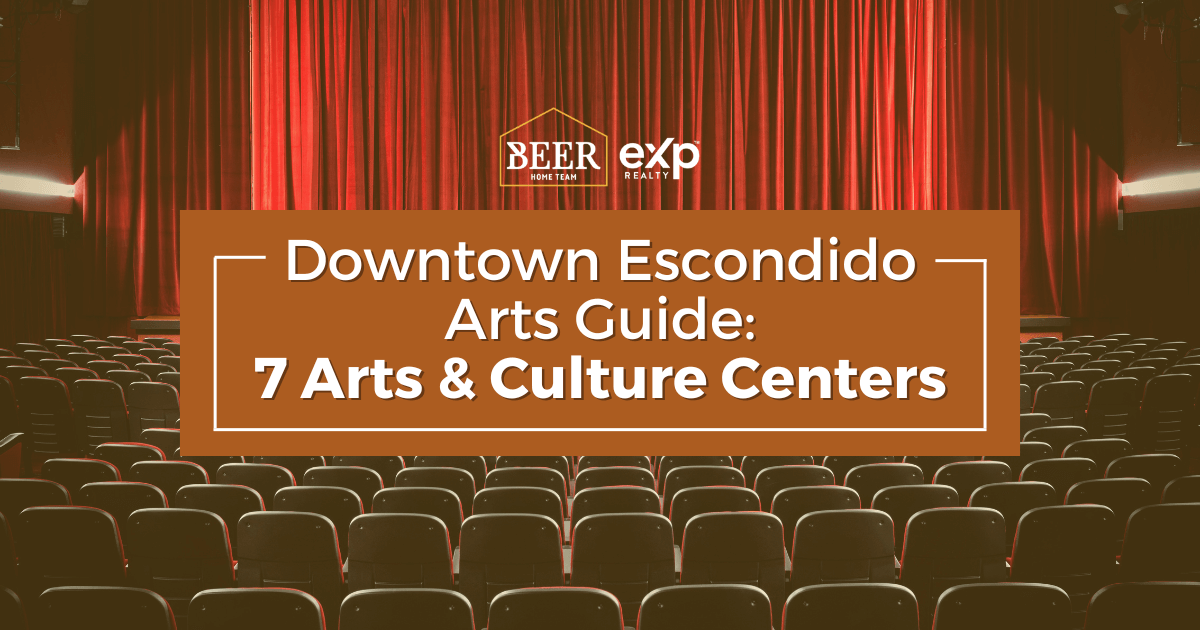 The downtown area of the city of Escondido is a hub for Southern Californian arts and culture, with over 10 art galleries and performing arts centers. The best arts and culture centers in downtown Escondido offer opportunities to experience and learn about all sorts of performing and visual arts—from stageplays, music, and dance to paintings, photography, and sculpture.
Escondido Performing Arts Centers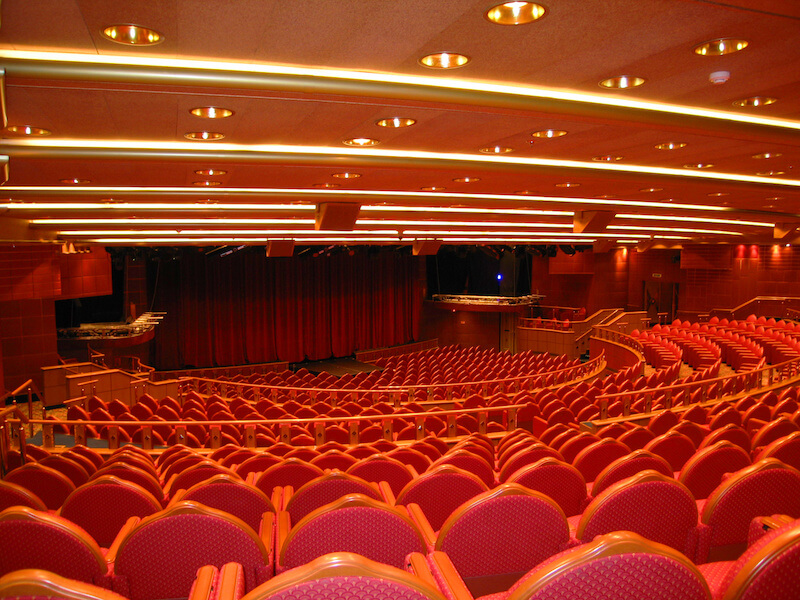 Escondido offers several noteworthy performing arts centers where patrons can enjoy stageplays, live music, and the visual arts. Local artists and touring groups perform at intimate venues with as little as 300 seats and larger, more elaborate spaces equipped with mezzanines and balconies.
While the California Center for the Arts and The Grand are conveniently located in downtown Escondido, it's worth the trip 10 miles north to visit the Welk Resorts Theatre. In most cases, it's best to purchase event tickets in advance, but some performing arts centers offer free events throughout the year.
California Center for the Arts
Located next to Escondido City Hall, the California Center for the Arts is a massive cultural complex hosting live performances, art exhibitions, and other special events. The center features a 1,500-seat concert hall, a 400-seat theater, a museum, several art studios, and a conference center.
Various orchestras, dance companies, and theatrical troupes perform at the Concert Hall and the Center Theater. The Concert Hall has some of the best acoustics in San Diego County, while the smaller Center Theater offers a more intimate setting for performances. Both venues provide balcony seating in addition to regular floor seating.
Just outside the Concert Hall, the Lyric Court provides a charming space for outdoor performances and special events like weddings. The Center also features a sizable green for festivals and celebrations like Día de Los Muertos and Independence Day. Many of these annual festivals are free to attend.
The Center Museum offers four to six exhibitions by contemporary artists every year. Each exhibit also highlights a local artist with a dedicated Emerging Artist Gallery Wall.
Welk Resorts Theatre
Tucked away inside The Welk Resort, the Welk Resorts Theatre is a small, comfortable venue showcasing world-class live music and stage plays. The 300-seat theater provides an intimate setting for live performances, with all seats available on a single-sloped floor.
The Welk Theatre's programming focuses on some of the world's most highly acclaimed tribute bands. Dedicated to honoring rock music's greatest legends, these tribute bands allow patrons to experience the work of artists like The Beatles, Journey, and Creedence Clearwater Revival. Many bands play across several dates at the venue, giving concertgoers flexibility in when to attend.
On rare occasions, original bands grace The Welk's stage for reunion shows. These performances typically last one night only, so it's worth keeping an eye out for when they're announced.
The Welk also hosts plays and musicals, including hit productions like Mamma Mia!, Monty Python's Spamalot, and Elf: The Musical.
The Grand
Once known as The Ritz Theater, The Grand is now a multi-use space hosting stageplays, live music, movies, and other special events. The historic theater on the corner of Grand Avenue and Juniper first opened in 1937 but struggled for decades after a fire destroyed its interior in 1951. After the New Vintage Church renovated the venue in 2020, The Grand reopened as a theater, church, and rooftop lounge.
Programming at The Grand draws heavily from local talent, with students from nearby middle and high schools participating in many of the venue's productions. Patrons can enjoy timeless classics like The Nutcracker Ballet and newer creations like A Song For Cesar.
Theater seating is on the ground floor, with 477 seats available. The Grand's rooftop lounge, second-floor event space, and mezzanine provide venues for special events and group rehearsals, while six studios host classes, private lessons, and other smaller events.
Manzanita Roasting Company's Escondido Cafe is on The Grand's first floor. This Art Deco-style coffee shop stays open late during the center's events.
Escondido Art Galleries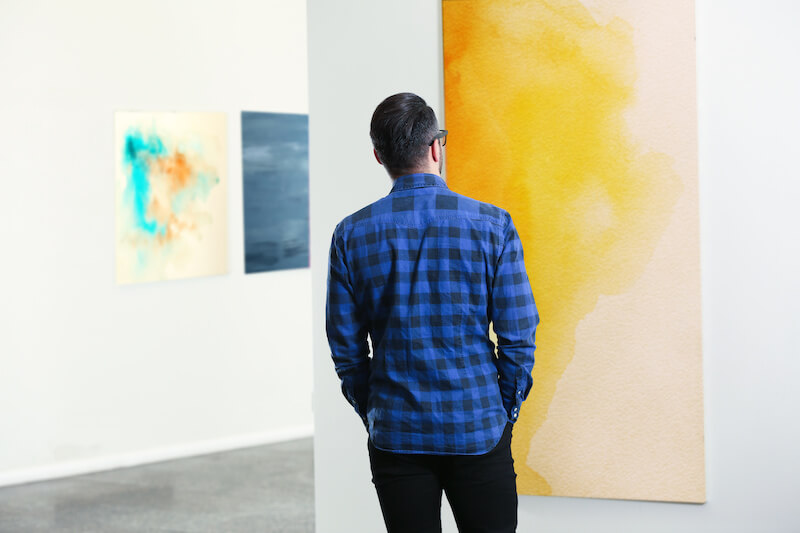 A stroll down Grand Avenue leads to some of Escondido's best art galleries displaying a wealth of local, regional, and global art. Escondido art galleries provide artists with a space to work and hone their skills and allow the public to experience breathtaking and thought-provoking original artwork.
While most art galleries prioritize the visual arts, like painting, photography, and sculpture, many Escondido art galleries also feature other art forms, including live music, poetry, and dance.
Most Escondido art galleries participate in the Escondido 2nd Saturday Art Walk, which features newly opening exhibits, pop-up art shows, and improv showcases across downtown.
Escondido Arts Association
All art forms—from oil, watercolor, and acrylic to photography, sculpture, and mixed media—are welcome at the Escondido Arts Association. Exhibitions at the EAA rotate monthly, with many highlighting seasonal and natural themes like fall splendor and stormy weather. Association members and students receive discounted rates on entering pieces.
In addition to its exhibitions of members and local artists, the EAA offers scholarships, internships, and art classes. Each year, the EAA offers a Kids Summer Art Camp exploring various media. The organization also encourages local students to enter The Annual Kids Kaleidoscope Art Show in April for free. Sometimes, the EAA also offers free activities for specific age groups.
The EAA is one of Escondido's oldest art galleries, serving the community since 1956. It is a 501(c)(3) charitable organization.
Escondido Arts Partnership Municipal Gallery
The Escondido Arts Partnership Municipal Gallery showcases all styles of visual arts and provides support for local poets and artisans. EAP was established as a 501(c)(3) charitable organization in December 1995.
Admission to EAP is always free. The Municipal Gallery hosts 12 juried exhibitions annually, with themes dedicated to various media, art styles, colors, and subject matter. Some themes recur annually, including the highly popular WOOD, A Furniture Show, and the Recycled Materials Runway Event. EAP also offers its Expression Galleries for rent to groups and solo artists from across the globe.
A PhotoArts Group meets at EAP every second Tuesday of the month. Its members put on 11 exhibitions in the Innerspace Gallery throughout the year.
EAP also supports the literary arts in collaboration with Poets, INC. On the first Sunday of each month, EAP usually hosts an open-mic poetry reading. Art and poetry books are also sometimes available for purchase at the gallery.
Across Juniper Street in Heritage Garden Park, EAP operates the Escondido Certified Farmers' Market on Tuesday afternoons. Profits from the market benefit local agriculture and help fund EAP's other programs.
ArtHatch of Escondido
Located in a 7,000-square-foot arts complex, ArtHatch of Escondido offers a main gallery, 14 artist studios, and two thrilling escape rooms. The 501(c)(3) non-profit organization features the work of emerging local artists and has a free teen program to encourage the pursuit of professional careers in the arts.
ArtHatch opens its doors to the public every second Saturday of the month from 6 to 10 p.m. Visitors can enjoy live music, stone beer, and wine while meeting some artists showcased in the gallery. ArtHatch occasionally hosts live paintings, poetry readings, performance art, and dances on these nights.
The main gallery at ArtHatch highlights the work of about 50 artists worldwide, focusing on figurative oil and acrylic painting. The gallery's studios feature about 20 local artists working in acrylics, oils, photography, jewelry, and sculpture. Juried wall space is also available for rent by local artists.
In ArtHatch's free Teen Art Program, students receive free art supplies, exhibition space, and working studio space. ArtHatch studio artists provide one-on-one mentorship and monthly free workshops for the program's members.
Distinction Gallery
Individuals and corporations can shop for acrylic and oil paintings by contemporary artists at Distinction Gallery. This for-profit business shares a building with ArtHatch and often draws its artwork from ArtHatch artists.
Melissa Inez Walker curates the collection at Distinction Gallery. Exhibitions represent her distinguished taste for pop surrealism, contemporary realism, western, and urban art. While oil and acrylic paintings are the gallery's specialty, the venue also displays drawings and mixed media.
Most exhibitions showcase the work of a solo artist, but the occasional group show highlights the talent of ArtHatch studio artists. These selective exhibitions receive numerous submissions and are often booked 12 to 24 months in advance.
Distinction Gallery co-hosts a reception with ArtHatch each second Saturday of the month from 6 to 10 p.m., complete with live music, drinks, and mingling artists.
Experience the Arts in Downtown Escondido
Downtown Escondido has some of the best arts and culture centers Southern California has to offer, featuring the artwork of local and global talent. Diverse exhibitions, helpful workshops, and frequent special events help Escondido's innovative art scene continue to thrive. Living in one of the best suburbs of San Diego allows residents to experience Escondido's incredible arts and culture year-round.
Looking for the perfect home in Escondido? Contact Beer Home Team of eXp Realty with San Diego Home Finder at (858) 465-7899 to reach real estate agents who can help you find your Escondido dream home today.