3 Benefits of Short-Term Rentals
Posted by Daniel Beer on Friday, November 26, 2021 at 1:11 PM
By Daniel Beer / November 26, 2021
Comment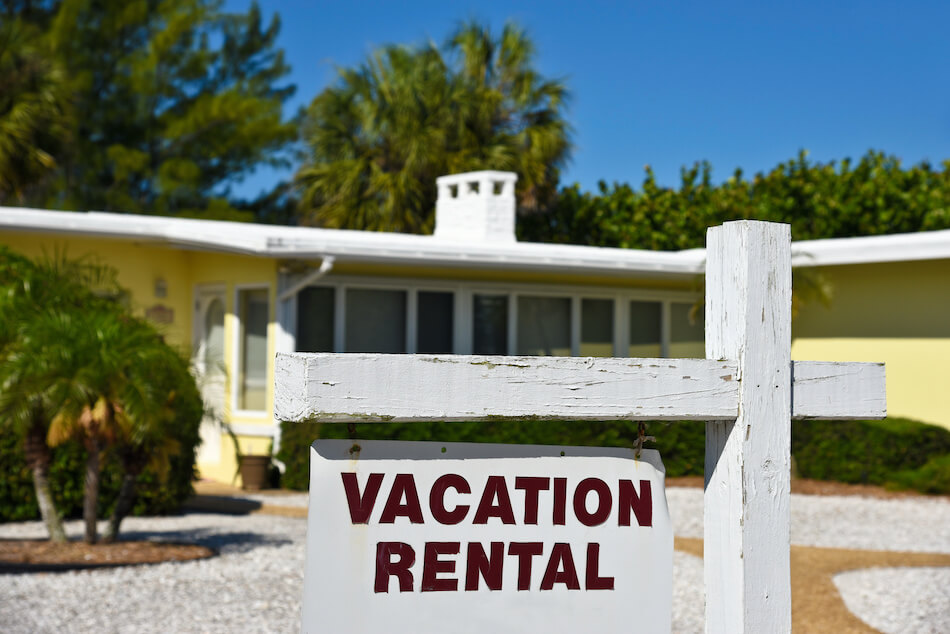 In recent years, short-term rentals have become one of the best types of real estate investments. However, investors aren't the only ones to enjoy them. Corporate and family trips characterized by weekly or weekend stays coincide well with short-term rentals. The theme is to have fun and enjoy a new setting without spending too much on expensive lodging. Hotels attempt to offer a home-like experience through quality amenities and entertainment options. However, hotel rooms can slowly degrade your budget, not leaving much to spend on activities during your vacation.
Brotherly Love Real Estate stated, "Short-term rentals work great for both the guests and hosts. People get a more comfortable stay, and the homeowners can provide a unique experience for travelers." The popularity of short-term rentals continues to increase as people become more tech-savvy and start to travel more. Travelers are looking for unique aspects to add to their trips, such as a fun short-term rental stay.
Looking for the best blend of homey comforts and vacation amenities? Keep reading to learn all about the benefits of short-term rentals.
High-Quality Lodging
Short-term rentals share nothing in common with two-star or one-star hotel guestrooms. Websites like Airbnb vet hosts who offer lodging on their platforms. The quality of short-term rentals is driven by this and by reviews that hosts give guests who have stayed there before you. If there's a low-quality Airbnb, it typically doesn't last long on the platform.
Short-term rental rooms are well-kept, with countless amenities and entertainment options standard with high-end five-star hotels. You're getting the luxury and comfort you desire for the weekend or weekly stay without stretching your budget. Your temporary stay doesn't come with noise nuisances either. By selecting an "entire house," you can make sure that you're the only one staying at your short-term rental unit. Don't expect anything close to 1-star accommodation features.
Customize Your Stay
Short-term stays don't have strict time frame guidelines. Property owners don't follow a specific rental timeframe, which is different from the norm that long-term rentals follow. It's exclusively your duty to decide the stay period and terms. Based solely on your terms, you can agree with the landlord on how long you will stay in the room. Therefore, you're at liberty to customize your stay in that favorite short-term rental home to your comfort and luxury preferences.
Fully Furnished Property
The rental price covers the furnishings and appliances in the selected short-term rental home. It makes traveling a breeze because your rental comes equipped with all that you need to get settled quickly and efficiently. You'll find everything ready, including the kitchen appliances, furniture, and other supplies, to ensure that your stay is comfortable. Even if you're staying for a month or two, you'll find your room fully furnished and equipped. If possible, research the property and ask for the most recent pictures of the rental space you're eyeing to know if it meets your preferences.
Make The Most of Your Short-Term Rentals
The debate between short-term vs. long-term rentals has lasted for decades and would probably last forever. Each stands out in its own way, but short-term rentals carried the day for obvious reasons in today's post. Many features and qualities attract people to short-term rentals, as outlined above. As a premier tourist destination, there are many great reasons to purchase a vacation rental in San Diego.
Whatever your motivation is for considering a short-term rental, research is key to finding the best fit based on your preferences and needs. Research everything to get more explicit details of the rental home's quality, condition, and suitability. A quick search through Craigslist, Airbnb, and other trusted vacation rental websites would inform your lease decision.