6 Tips for Buying an Older Home
Posted by Daniel Beer on Wednesday, November 9, 2016 at 11:10 AM
By Daniel Beer / November 9, 2016
Comment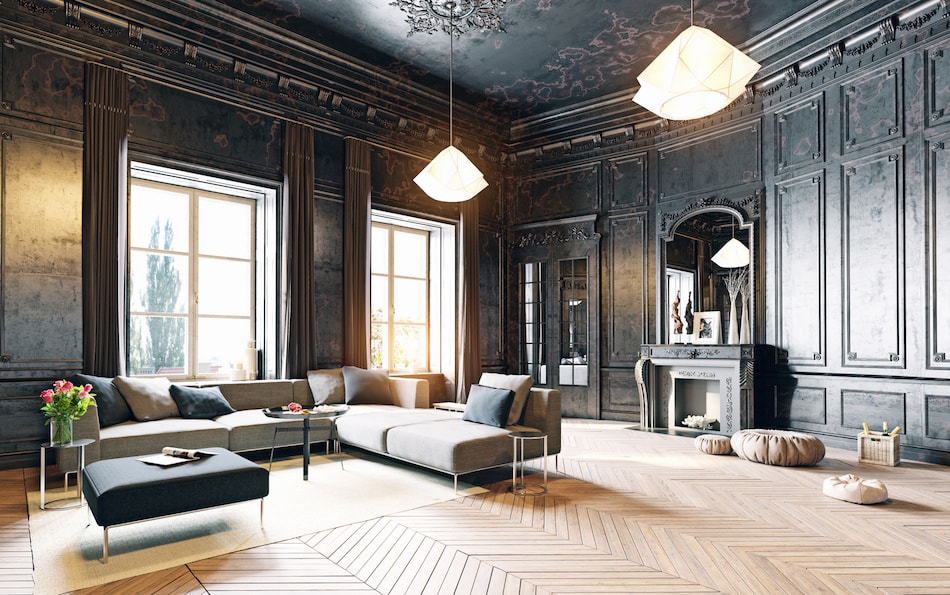 O lder homes have the potential to be great, but buyers looking for an older home must be careful when making their purchase. Some older properties can be a drain on financial resources, which can reduce the potential for return on investment.
As a buyer of an older property, knowing how to avoid the pitfalls and how to prepare yourself for ownership of an older home can help you make the most of your investment.
Get Multiple Inspections
Schedule multiple inspections of the property as soon as it makes sense. Remember that standard home inspectors may not look at all systems of the house. Fireplaces, chimneys and sewers often fall outside the purview of a standard home inspector.
Find out which systems your home inspector will examine and which systems your home inspector will not assess, then make arrangements to have those other systems examined by experts.
Some of the major systems of your home, like the roof and windows, are so costly to repair or replace that you may want to get an expert opinion in addition to a standard home inspection. Doing this will give you an additional level of security that will help you avoid costly repairs in the future.
Budget for Upgrades
Older plumbing systems and electrical systems frequently fail to meet the needs of modern homeowners. Old pipes tend to break when undergoing changes and repairs, while an older electrical service may not deliver enough power to modern appliances.
If the home has all of its original plumbing and original electrical service, budgeting for an upgrade shortly after moving in may be a good move. While the home inspection may not turn up evidence of problems with these systems, chances are good that you'll want to upgrade when you decide to renovate.
Get Insurance Quotes Early in the Process
Homeowners insurance when purchasing an older home may be more expensive than premiums that you might pay for a more modern property. Pricing the homeowners insurance policy early in the process can possibly give you time to shop around for a suitable policy.
In some cases, you may also be able to get a discount by making upgrades to the property before you take ownership. If you're looking for ways to save on homeowners insurance, ask your insurance agent about changes you can make to the property to reduce your rates.
Find out if Your Appliances Fit
Older homes can be built with smaller doorways and non-standard spaces for appliances. Finding out if your appliances will fit in your home and what changes need to made to accommodate your modern appliances will help you make a smooth transition into your new property.
For example, if you're planning to use a modern oven in your new kitchen, and the old oven was an antique, then the allotted space for the oven may be smaller or larger than the modern model. This can lead to aesthetic or logistical problems, and may cost money upon move in.
Likewise, if the doorways are too narrow, you may need to make special, costly arrangements to get your appliances into your home. Having this information ahead of time will help you budget your money appropriately and make your move in go more smoothly.
Inquire About Lead Paint
Lead paint is a common problem in older homes, and remediation can be costly. Look for chipped paint on the walls and around the windows of your older home, and inquire about previous remediation efforts in the past. If the home you're thinking about purchasing has never had remediation, have it inspected by an expert who can tell you if lead paint is a problem and if so what you'll need to do to have this fixed.
Work with an Experienced Agent
If you're new to the home buying process, working with an experienced real estate agent is critical. An experienced agent can give you advice throughout the process and can point out potential problems as they come up. This will help you avoid the common pitfalls associated with older homes, and make a good investment on a home that will suit your needs.
#hw