Verrazzano Real Estate Sales - 2013 Review
Posted by Daniel Beer on Thursday, December 26, 2013 at 9:57 AM
By Daniel Beer / December 26, 2013
Comment
Verrazzano, a favorite community of the Daniel Beer Group, had a very interesting 2013, mainly characterized by low inventory.  In fact, there are currently no homes for sale in all of Verrazzano.  Five homes are currently under contract as of the time this blog post was published.  You can get a sense for the Verrazzano real estate market in the graph below.  You will notice that the number of available homes for sale has trended down over the last three years.   Also, please note that the two homes that it shows as coming on the market in November are now in escrow.  Homes are not lasting long on the market.  The average days on market for homes listed in the last three months has been just under 21 days.  Story continued below...
End of Distressed Sales for Verrazzano
The 2013 story for the community located just off of Camino Del Sur is also one of a market becoming healthy.  The graph below will give you a three year view at all of the REO and short sale activity in the neighborhood.  You will see a trend down as they get cleared out and the market becomes healthy once again. Currently there are two short sales under contract in the community, though both of them came on the market near the start of summer and have just taken a long time going through the short sale approval process.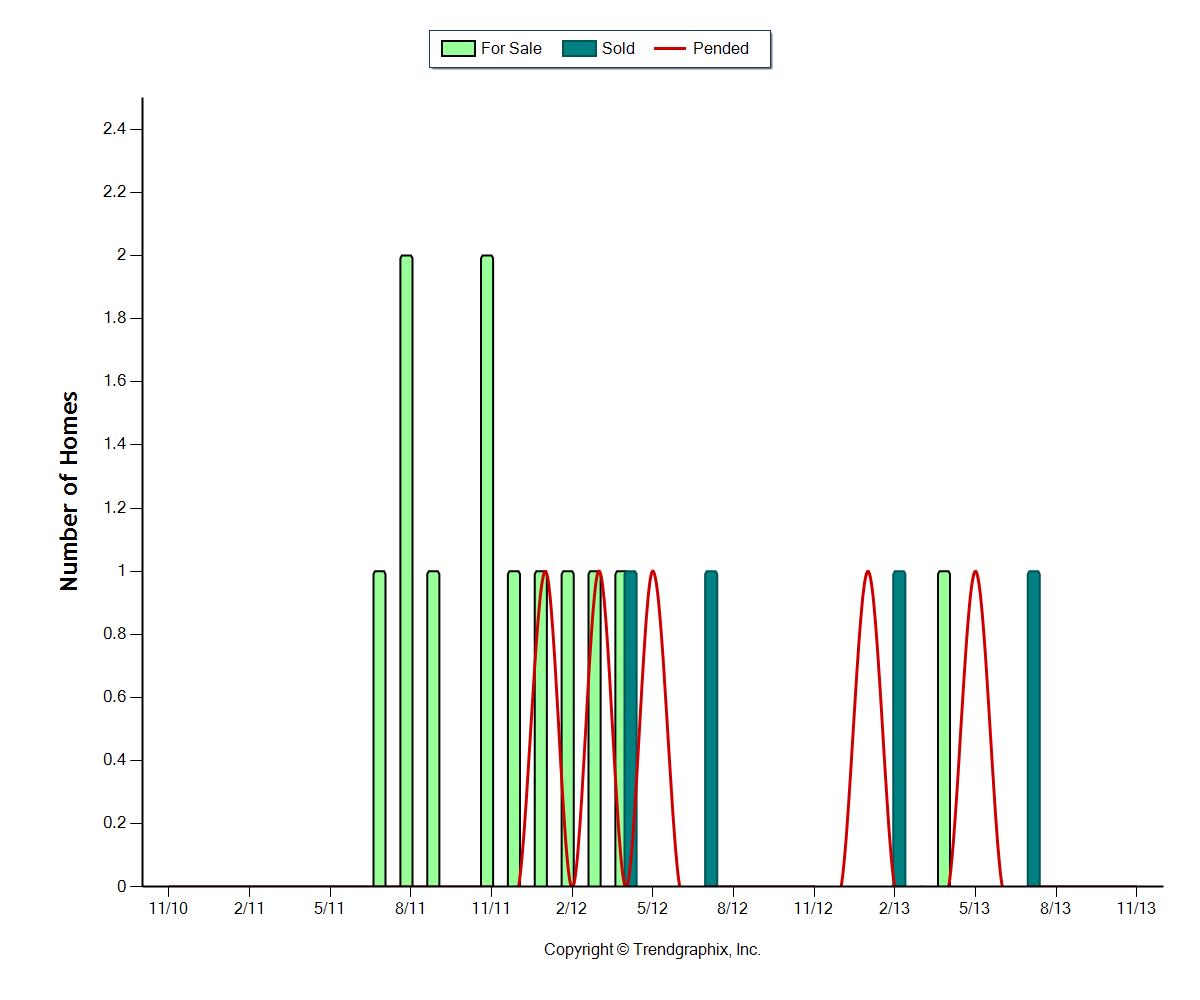 The Return of the Million Dollar Sale
The above is very good news for the community as this will alleviate a lot of the downward pricing pressure and allow the neighborhood to start its march back to the pricing of a few years ago.  This is evidenced by the very good news that this year we saw the first two million dollar sales in the community since June 2010.  That is a great sign that prices are coming back. 2013 saw a home close for $1,000,000 in July and then another one close for $1,025,000 in December.  While still not at the standard of 2006 and 2007, this is absolutely a step in the right direction.  Breaking that million dollar mark is a great psychological barrier for the community to break.  Other buyers will now follow course much more willingly.
Thanks for reading and as always, feel free to reach out with specific questions.  We will be keeping a close eye on Verrazzaano and all of the key metrics that affect pricing.  Till next time!